International
We value networking. We cooperate with more than 400 universities, companies, government agencies and non-profit organizations around the world.
Carefully selected and cultivated partnerships form the basis for both knowledge sharing and cooperation in education and training in order to provide appropriate services and progress in research and development.
The ZHAW moves in international circles, working across borders and intensifying cooperation with foreign partners in all disciplines, for both staff and students. We utilize the synergies resulting from collaboration with educational and research institutions around the globe. At the same time, the ZHAW values its regional position in the greater Zurich area, a hub in our globally connected world. We are convinced that our society needs more actors who are competent and responsible, who work in networks to generate knowledge, and who recognise cultural diversity as an advantage. Therefore, the International Affairs Office supports the members of the ZHAW community and their foreign partners.
ZHAW at the "Zurich meets Berlin" festival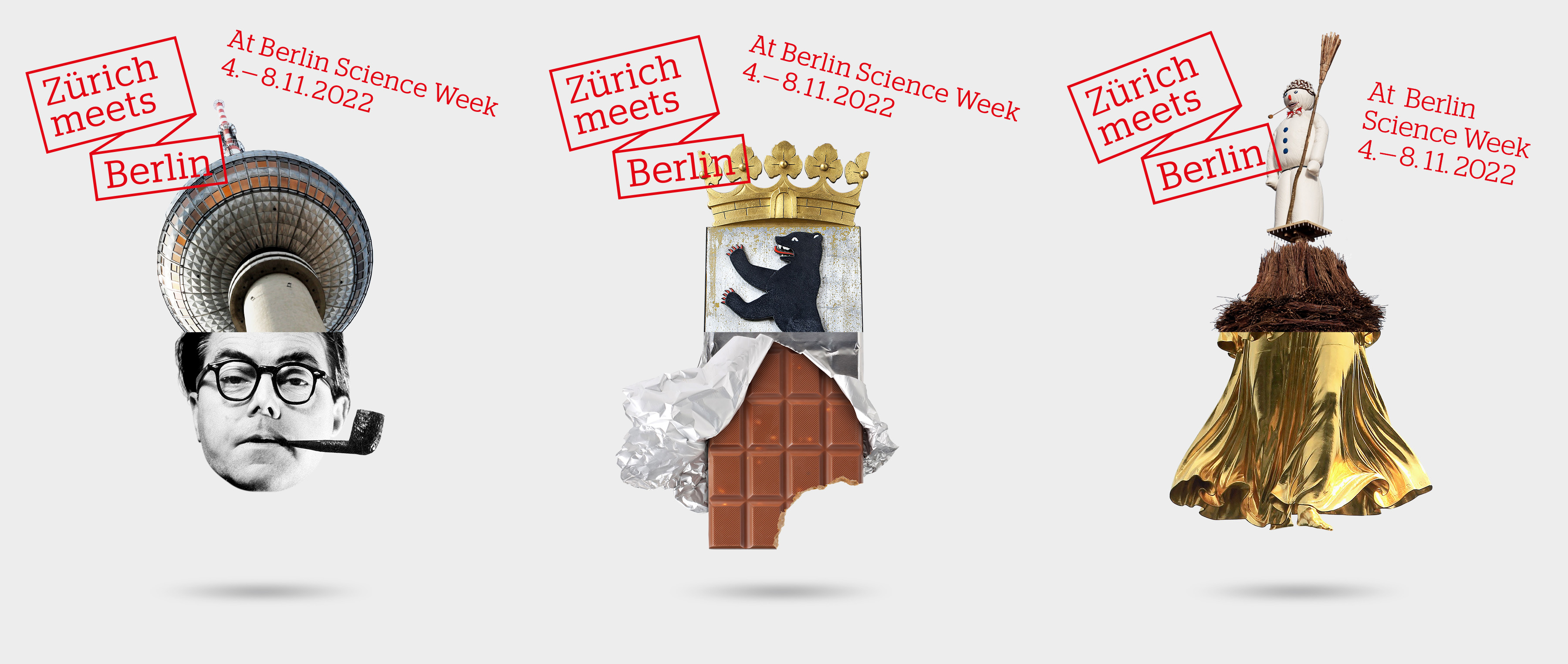 INUAS conference series "Urban Transformations: Housing | Resources | Public Spaces"
Together with the FH Campus Wien University of Applied Sciences and the Hochschule München University of Applied Sciences, the ZHAW forms the INUAS Munich-Vienna-Zurich university network. The network initiates collaborative efforts and projects that focus on "Urban and Regional Quality of Life" and drives discussions about transformative processes in growing cities.
From 2019 to 2022, the INUAS conference series on the topic of "Urban Transformations: Housing | Resources | Public Spaces" provided a platform for addressing current issues and perspectives for the development of cities and regions. From 7 to 9 September 2022, the ZHAW hosted the third edition of the conference series. It was dedicated to the topic of public spaces as experimental fields for innovative, sustainable urban development.
University magazine "Impact"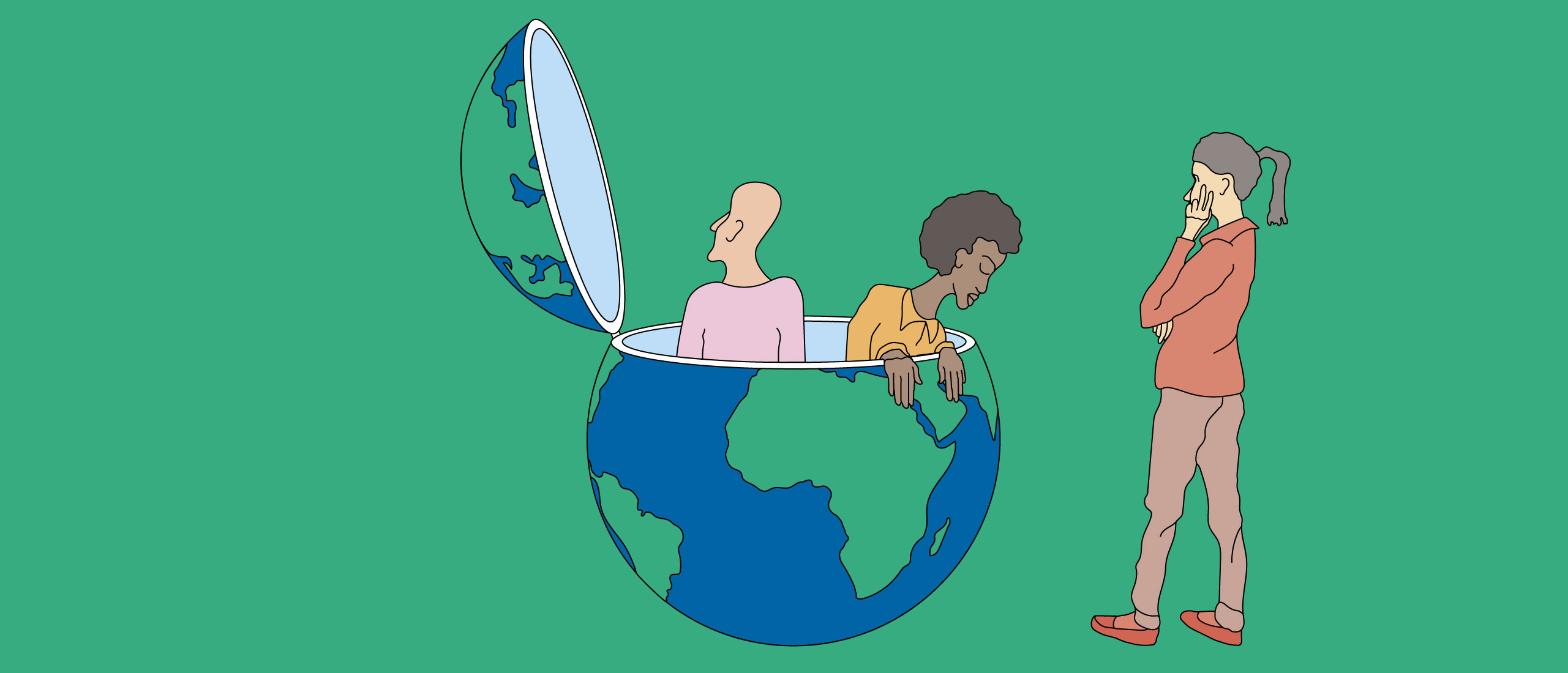 ZHAW International Evening 2021
The ZHAW International Evening 2021 took place online on Monday, 8 November. This year's motto was "Building Global Bridges With You".
Studying and working abroad
The ZHAW promotes student mobility as well as staff mobility for lecturers, research associates and assistants and for technical and operational staff for limited periods of time at one of our partner universities.
Studying and working at the ZHAW
The ZHAW supports students and researchers from EU countries who wish to spend a semester in Switzerland. Even though Switzerland is currently not a full member of 'Erasmus+', the 'Swiss European Mobility Programme' secures that exchanges and cooperation with European partner universities continue to flourish.
ZHAW International Winter School for interprofessional collaboration in the health and social sector 2023: New course open to students from all professions
We offer a unique opportunity to meet Swiss and international students to discuss similarities and differences when collaborating interprofessionally within the health and social system. The International Winter School will take place from 9 January to 3 February 2023.
The course "Creating meaningful and impactful solutions" is open to students from all professions and not limited to health and social work. It takes place from 23 to 27 January 2023.
Throughout the week, students will work in interdisciplinary teams on a project and learn to understand and solve real-world problems from the community. The learning is based on reflective practice and developing solutions through human-centered design principles. Students will engage with real people to understand their needs and use prototyping tools to test the ideas developed during the course. The business potential or financial impact of the ideas will be evaluated.
Learn more on the International Winter School Website.
Registration deadline: 15 November 2022
COVID-19: Communication about student exchanges
Dear partners,
colleagues
and students
The Swiss Federal Council has declared that the end of March 2022 will mark the end of the "special situation". The ZHAW will officially return to regular university operations on 1 April 2022.
Student exchanges take place as usual, under the condition that all of the regulations issued by the ZHAW, the Swiss authorities and the local authorities in the countries of our partner universities are observed.
Important information and contacts for incoming and outgoing students
The International Relations Offices (IROs) in the ZHAW Schools support their incoming and outgoing students as much as possible to ensure that they can successfully complete their studies at the ZHAW or at our partner universities. Please contact the IRO of your ZHAW School as soon as possible if you have any questions or concerns.
Please remain in contact with the IRO of your ZHAW School before and during your semester abroad, especially if conditions change. Please keep up to date about the situation and applicable measures in your home country and host country. We recommend that you organise your travel or flight plans and accommodation as close to your departure date as possible, that you do not confirm your plans any earlier than necessary and that you take out travel cancellation insurance.
Important for students who do an exchange within the Swiss-European Mobility Programme (SEMP) partly or completely online from their home country: Register with the IRO of your ZHAW School and inform them about the plans for your mobility semester. There could be ramifications for your SEMP grant if you do your mobility semester virtually from your home country or discontinue it part-way through.
The circumstances can change quickly, so the guidelines and requirements from the authorities and the ZHAW might be modified at short notice. We therefore ask you to regularly consult the information on this website.
Thank you for your cooperation!
ZHAW International Affairs Office