Entre­preneurship­@ZHAW
Find all information about start-up activities at ZHAW here.
Entrepreneurship@ZHAW integrates all start-up activities at the ZHAW and is the contact point and information centre for prospective start-ups and for members of the ZHAW who are interested in founding a company.
Not only Innosuisse Start-up Training courses are offered but also exciting programmes and initiatives such as the RUNWAY Startup Incubator or "Innovation to Business" spin-off project.
Besides this, Entrepreneurship@ZHAW runs innovative events like the ZHAW Startup Challenge.
ZHAW Startup Challenge
Jump into your startup adventure and join the ZHAW Startup Challenge!
Compete against other ZHAW startup ideas for the chance to represent Switzerland at the week-long international startup competition Virginia Tech Global Challenge in the USA where your team has the chance to bring home prizes up to $25,000!
Ready to Start up? - Entrepreneurship Sessions
Twice a year the event takes place under the motto "Entrepreneurship"

Exciting startupper tell from their world

Speakers enrich the audience with professional input
To the "Ready 2 start up" Event (in German)

Innosuisse Start-up Training
It doesn't matter what stage you're at in the founding and developing of your own company, we will be happy to provide support and assistance. See which training programme meets your needs and register today! (Startup Campus).
RUNWAY Startup Incubator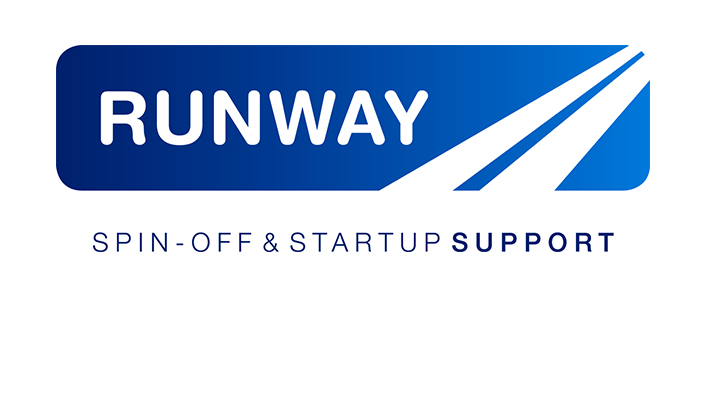 RUNWAY functions as an incubator and supports young start-ups in their early phases. It concentrates on accelerating, focusing and networking prospective start-ups. If you have a good idea, and maybe even a strong team, then get in touch with us right away!
Accelerate your business. Take off!
Innovation to Business

Within the framework of the "Innovation to Business" (in German) programme (I2B), promising innovations are selected from ZHAW research and accompanied as they progress to the spin-off stage.
Entrepreneur Club Winterthur
Startup-Community of ZHAW and region Winterthur

Platform for startup-interested people and people who are willing to take part

Clarifies, motivates, takes the fear and reduces the barriers to entry

Informs about the various startup-offerings of the location Winterthur
Head, Center for Entrepreneurship
ZHAW School of Management and Law
Entrepreneurship
Theaterstrasse 17
8400 Winterthur

Director of Institute, Institute for Innovation ...
ZHAW School of Management and Law
Institute of Innovation & Entrepreneurship
Theaterstrasse 17
8400 Winterthur
Entrepreneurship@zhaw is open to all ZHAW-members and is supported by ZHAW School of Management and Law, ZHAW Life Sciences and Facility Management and ZHAW School of Engineering. Technopark Winterthur is a cooperation partner.