Leading House South Asia and Iran joins delegation visit to India
At the beginning of October 2022, a Swiss business and science delegation accompanied Federal Councillor Guy Parmelin on his state visit to India. In addition to strengthening economic ties, the visit also aimed to promote scientific exchange between the two countries. With this goal in mind, the Leading House South Asia and Iran was also present in India.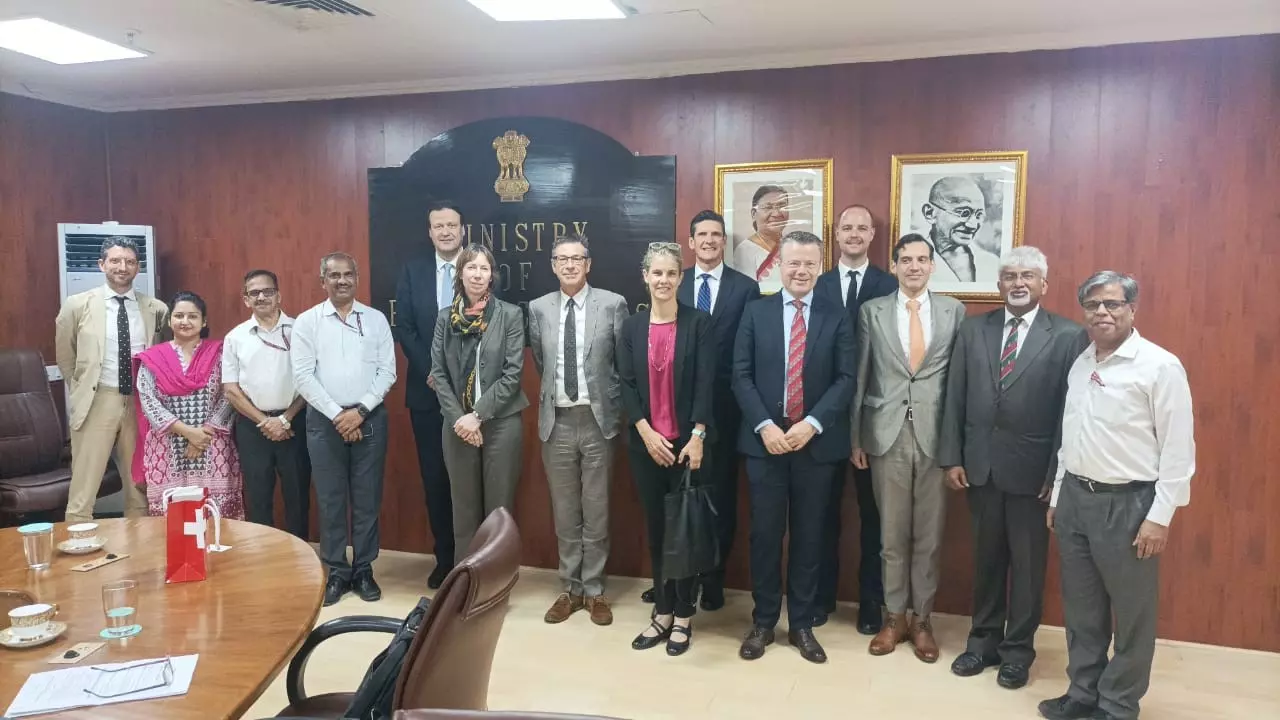 The ZHAW is mandated by the State Secretariat for Education, Research and Innovation (SERI) as Leading House South Asia and Iran. The Leading House promotes bilateral research relations between Switzerland and the nine mandate countries, which include India. In this role, the Leading House was part of the science delegation that accompanied Guy Parmelin in India. The programme included visits to various government ministries, universities and research institutions. India is one of the most exciting countries in the Leading House portfolio. What's more, the Leading House is also supported in Bangalore by a strong partner in the form of Swissnex India.
Doris Hysek, manager of the Leading House and a delegation participant, is inspired by the diversity of the Indian subcontinent and the institutions it houses: "In particular, the Indian Institute for Human Settlements (IIHS) and the Bangalore Life Science Cluster (BLiSC) are possible partners for Swiss researchers that are yet to be discovered. Digitalisation and antimicrobial resistance (AMR), in turn, are topics that are a major focus of Swissnex. Both have a strong link to social sciences, which were incorporated as part of the week-long trip with the Indian Council of Social Science Research (ICSSR). A very worthwhile visit." The Leading House will deepen these new relationships over the coming months.
Michael Farley from the ZHAW School of Management and Law also travelled to India with the official science delegation. He emphasises that by participating in this delegation the ZHAW succeeded in both positioning the Leading House and showcasing its research excellence. "Being given a seat at the 'top table' and interacting at the highest level with ministerial representatives from India and Switzerland certainly helped to raise the University's profile," says Farley.
In addition to the Leading House, the Swiss National Science Foundation (SNSF), Swissnex India and various embassy representatives were also part of the science delegation led by SERI. The 75th anniversary of Swiss-Indian relations is set to be celebrated next year, which makes now the perfect time to take a new and fresh look at this major South Asian partner.
A list of the institutions visited in India will be available on the Leading House website until 30 November 2022. If you are interested in working with one of these institutions, please contact the Leading House using the corresponding form.