Sonja Trachsel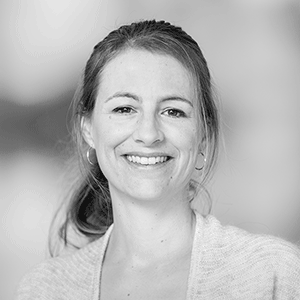 Sonja Trachsel
ZHAW School of Life Sciences and Facility Management
Institute of Natural Resource Sciences
Grüentalstrasse 14
8820 Wädenswil
Personal profile
Projects
Publications
Articles in scientific journal, peer-reviewed
Trachsel, Sonja; Moser, Ruth; Reutz, Birgit; Göpfert, Rebecca,

2022.

How can farmers be better integrated into nature parks? : AgriPark – Transdisciplinary development of approaches for better cooperation between agriculture and Regional Nature Parks.

eco.mont.

14(1), pp. 38-42.

Available from: https://doi.org/10.1553/eco.mont-14-1s38

Jaisli, Isabel; Laube, Patrick; Trachsel, Sonja; Ochsner, Pascal; Schuhmacher, Sarah,

2019.

Suitability evaluation system for the production and sourcing of agricultural commodities.

Computers and Electronics in Agriculture.

161, pp. 170-184.

Available from: https://doi.org/10.1016/j.compag.2018.02.002
Book parts, peer-reviewed
Conference contributions, peer-reviewed
Other publications
Oral conference contributions and abstracts
Mariani, Ennio; Trachsel, Sonja; Demarmels, Carol,

2022.

Foodscape : are high levels of flow and simultaneous knowledge transfer in learning games compatible?.

In:

XIV International Conference of the European Society for Ecological Economics (ESEE 2022), Pisa, Italy, 14-17 June 2022.

Trachsel, Sonja; Moser, Ruth; Reutz, Birgit; Göpfert, Rebecca; Mettler, Daniel,

2021.

AgriPark – wie kann eine erfolgreiche Integration der Landwirtschaft in Regionalen Naturpärken gelingen?.

In:

4. Tagung Parkforschung Schweiz. 15. Oktober 2021. Abstracts.

4. Tagung Parkforschung Schweiz, UNESCO Biosphäre Entlebuch BBNZ, Schüpfheim, 15. Oktober 2021.

pp. 18.

Available from: https://portal-cdn.scnat.ch/asset/0f957e1b-94d7-560b-be70-7efa2932880a/Abstracts_TagungParkforschung_2021.pdf?b=c4ad0e75-22cc-50a3-9164-cd3d8476c7ef&v=8f0bd223-d630-56a4-8817-41259c961c1f_0&s=TAib1mjFEIxedEALCnFkyQR9bXswiEbDtLt8OYzBIn9EiGbnAWNxT4hHqscIMqpL6Lr0p1rOzgOJzv9Jdb7ePxXQrtT3Rv5xmOkxKmjZsxgZfYTabSQl9benCPdwSwN5VsSEAc-19FNa_BCGwImIqkdRI23BtfHB8mTGmL2cGUA

Trachsel, Sonja; Jaisli, Isabel; Lüchinger, Moritz,

2020.

Motivations for sufficiency in individual dietary decisions : a typology.

In:

The 8th World Sustainability Forum, virtual, 15-17 September 2020.