Dr. Birgit Reutz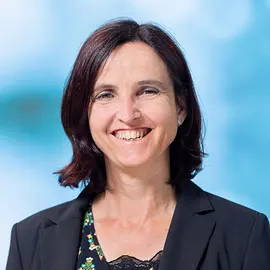 Dr. Birgit Reutz
ZHAW School of Life Sciences and Facility Management
Institute of Natural Resource Sciences
center da capricorns
7433 Wergenstein
Work at ZHAW
Position
Senior Lecturer, Head of Major Environmental Systems and Sustainable Development
Teaching
Senior Lecturer Major Environmental Systems and sustainable development - Basics
Senior Lecture Course Sustainable Development in the Alps
Senior Lecture in Summer Schools, further education and trainings
Coaching of Bachelor and Master thesis'
Education and Continuing education
Education
PhD / Geography - Protected Areas
University of Innsbruck
10 / 2007 - 10 / 2012
Master Natural Sciences / Geography - Protected Areas
University of Innsbruck
07 / 1996 - 12 / 1997
Continuing Education
CAS University Didactic
PH Zurich
09 / 2020
Projects
Publications
Articles in scientific journal, peer-reviewed
Conference contributions, peer-reviewed
Moser, Ruth; Trachsel, Sonja; Göpfert, Rebecca; Koster, Bettina; Mettler, Daniel; Reutz, Birgit,

2020.

Grundlagen und Toolbox für eine erfolgreiche Integration der Landwirtschaft in Regionalen Naturpärken [poster].

In:

2. Schweizer Landschaftskongress, Online, 19.-20. Oktober 2020.

ZHAW Zürcher Hochschule für Angewandte Wissenschaften.

Available from: https://doi.org/10.21256/zhaw-20723

Trachsel, Sonja; Göpfert, Rebecca; Koster, Bettina; Moser, Ruth; Reutz, Birgit; Zbinden, Sarah,

2019.

Regionale Naturpärke : Entwicklungsmöglichkeiten für Familienbetriebe [poster].

In:

Jahrestagung der Schweizerischen Gesellschaft für Agrarwirtschaft und Agrarsoziologie (SGA), Wädenswil, 5. April 2019.

ZHAW Zürcher Hochschule für Angewandte Wissenschaften.

Available from: https://doi.org/10.21256/zhaw-3315
Other publications
Oral conference contributions and abstracts
Rupf, Reto; Ferrari, Ricarda; Reutz, Birgit,

2022.

Soundscapes in nature parks : how they contribute to recreation.

In:

The 11th MMV Conference: Behavioural changes of outdoor and landscape recreational consumption in Global Green Deal context : Book of abstracts.

11th International Conference on Monitoring and Management of Visitors in Recreational and Protected Areas (MMV11), Jūrmala, Latvia, 19-22 September 2022.

Vidzeme University of Applied Sciences.

pp. 41-43.

Available from: https://www.mmvconference.org/wp-content/uploads/2022/09/MMV11_abstract_book_2022.pdf

Trachsel, Sonja; Moser, Ruth; Reutz, Birgit; Göpfert, Rebecca; Mettler, Daniel,

2021.

AgriPark – wie kann eine erfolgreiche Integration der Landwirtschaft in Regionalen Naturpärken gelingen?.

In:

4. Tagung Parkforschung Schweiz. 15. Oktober 2021. Abstracts.

4. Tagung Parkforschung Schweiz, UNESCO Biosphäre Entlebuch BBNZ, Schüpfheim, 15. Oktober 2021.

pp. 18.

Available from: https://portal-cdn.scnat.ch/asset/0f957e1b-94d7-560b-be70-7efa2932880a/Abstracts_TagungParkforschung_2021.pdf?b=c4ad0e75-22cc-50a3-9164-cd3d8476c7ef&v=8f0bd223-d630-56a4-8817-41259c961c1f_0&s=TAib1mjFEIxedEALCnFkyQR9bXswiEbDtLt8OYzBIn9EiGbnAWNxT4hHqscIMqpL6Lr0p1rOzgOJzv9Jdb7ePxXQrtT3Rv5xmOkxKmjZsxgZfYTabSQl9benCPdwSwN5VsSEAc-19FNa_BCGwImIqkdRI23BtfHB8mTGmL2cGUA
Publications before appointment at the ZHAW
Borsdorf, F.F., J. Pelenc, B. Reutz-Hornsteiner, M. Coy, F.-M. LeTourneau u. S. Velut (2014): The Contribution of Biosphere Reserves to Regional Sustainability: An Institutional Approach, in: International Journal of Sustainable Society.

Jungmeier, Paul-Horn, Zollner, Borsdorf, Grasenik, Lange u. Reutz-Hornsteiner (2011): Biosphere reserves as a long-term intervention in a region – strategies, processes, topics and principles of different participative planning and management regimes of biosphere reserves. In: eco.mont – Journal on Protected Mountain Areas Research and Mangement. Ausgabe 3, Nr. 1, Juni 2011.

Reutz-Hornsteiner Birgit (2009): Der Biosphärenpark Großes Walsertal: Die Ausgangslage – Entstehung und Umsetzung, In Coy, M. und Weixlbaumer N.: Der Biosphärenpark als regionales Leitinstrument - Das Große Walsertal im Spiegel der Nutzer. IUP, Innsbruck.

Reutz-Hornsteiner Birgit (2006): Case Study of the Biosphere Reserve Grosses Walsertal, In: Österreichische UNESCO Kommission (Hrsg.): EUROMAB Austria 2005 - Meeting of the EuroMAB Biosphere Reserve Coordinators and Managers. Wien, S. 58-59.

Reutz-Hornsteiner Birgit (2006): Sechs Gemeinden und ein Zukunftsprinzip – die Modellregion Biosphärenpark Großes Walsertal. In: Salzburger Institut für Raumordnung und Wohnen (Hrsg.): SIR Mitteilungen, Nr. 32.

Reutz-Hornsteiner Birgit (2004): Schutzgebiete – Vielfalt entdecken und bewahren: Einzigartige Naturschätze im Bergtal. In: Inwent (Hrsg.): Tagungsdokumentation: Nachhaltigkeit lernen / Globales Lernen - Biologische Vielfalt als interdisziplinäres und interkulturelles Thema. S. 43-44.

Reutz-Hornsteiner Birgit (2003): The Grosses Walsertal Biosphere Reserve in Austria: "Taking the future in our hands". In: Biosphere Reserves Bulletin of the World Network, UNESCO (Hrsg.), Nr. 12, S. 32-33.

Reutz-Hornsteiner Birgit (2005): Bürgerbeteiligung für eine Zukunft im Einklang mit der Natur, Der Weg des UNESCO-Biosphärenparks Großes Walsertal, Österreich. In: Integra – Zeitschrift von Respect – Institut für integrativen Tourismus.