Evelyn Lobsiger-Kägi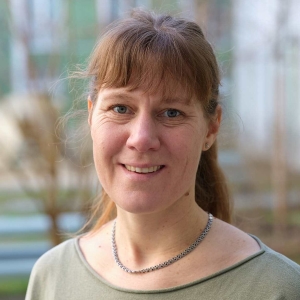 Evelyn Lobsiger-Kägi
ZHAW School of Engineering
Forschungsschwerpunkt Nachhaltige Energiesysteme
Technoparkstrasse 2
8400 Winterthur
Position at the ZHAW
Senior Research Associate
Professional development teaching
Membership of networks
Articles in scientific journal, peer-reviewed
Conference contributions, peer-reviewed
Derungs, Curdin; Lobsiger-Kägi, Evelyn; Tomic, Uros; Marek, Reto; Sütterlin, Bernadette,

2019.

Occupant-centred temperature reduction in an energy efficient site [paper].

In:

CISBAT 2019 Climate Resilient Cities, Lausanne, 4 - 6 September 2019.

IOP Publishing.

Available from: https://doi.org/10.1088/1742-6596/1343/1/012146

Wemyss, Devon; Moser, Corinne; Castri, Roberta; Kovacs, Nikolett; Carabias-Hütter, Vicente; Lobsiger-Kägi, Evelyn,

2017.

Reaching the finish line : analysis of the differences between active participants and drop-outs in a behaviour change intervention [paper].

In:

Consumption, efficiency and limits : eceee 2017 summer study on energy efficiency.

ECEEE 2017 Summer Study «Energy Efficiency», Hyères, France, 29 May - 3 June 2017.

pp. 1775-1784.

Wemyss, Devon; Castri, Roberta; De Luca, Vanessa; Cellina, Francesca; Frick, Vivian; Lobsiger-Kägi, Evelyn; Gabani Bianchi, Pamela; Hertach, Christian; Kuehn, Tobias; Carabias, Vincente,

2016.

Keeping up with the Joneses : examining community-level collaborative and competitive game mechanics to enhance houshold electricity-saving behaviour [paper].

In:

4th European Conference on Behaviour and Energy Efficiency, Coimbra, Portugal, 8-9 September 2016.
Other publications
Oral conference contributions and abstracts