Dr. Fabio Babey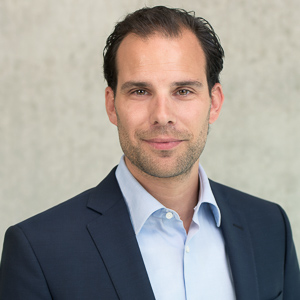 Dr. Fabio Babey
ZHAW School of Management and Law
Department Business Law
Gertrudstrasse 15
8401 Winterthur
Professional development teaching
Articles in scientific journal, peer-reviewed
Babey, Fabio,

2016.

Die Bonusregelung im Schweizer Kartellrecht : eine Standortbestimmung unter Beachtung aktueller Fragestellungen.

Schweizerische Juristen-Zeitung.

112(22),

pp.513-521.

Babey, Fabio,

2012.

Die Frand-Selbstverpflichtung : fair reasonable and non-discriminatory terms (FRAND) im Lichte des Kartellrechts.

Wirtschaft und Wettbewerb.

62(9),

pp.808-818.

Rizvi, Salim; Babey, Fabio,

2010.

Braucht die Schweiz ein Bundeswettbewerbsgericht?.

Aktuelle juristische Praxis.

19(12),

pp.1585-1591.
Books and monographs, peer-reviewed
Book parts, peer-reviewed
Conference contributions, peer-reviewed
Krauskopf, Patrick; Babey, Fabio, eds.,

2015.

Internationales Wirtschaftsrecht : Schiedsverfahren und Prozessführung - Internationales Handelsrecht - Wettbewerbsrecht und Regulierung.

14. Graduiertentreffen im Internationalen Wirtschaftsrecht, Winterthur, 2014.

Baden-Baden:

Nomos.

.

ISBN 978-3-8487-1803-0.

Available from: https://doi.org/10.5771/9783845258041

Babey, Fabio,

2015.

Staatliche Eingriffe in die Vertragsfreiheit : eine wettbewerbspolitische Analyse [paper].

In:

Nueber, Michael; Przeszlowska, Dominika; Zwirchmayr, Michael, eds.,

Privatautonomie und ihre Grenzen im Wandel.

15. Graduiertentreffens im Internationalen Wirtschaftsrecht, Wien, 13.-14. Juni 2014.

Wien:

Verlag Österreich.

pp.203-220.
Other publications
Oral conference contributions and abstracts
Publications before appointment at the ZHAW
Braucht die Schweiz ein Bundeswettbewerbsgericht? Aktuelle Juristische Praxis, 19 (12): 1585-1591

Kartellrechtliche Anforderungen an Suchmaschinen, Diss., 2010, Rechtswissenschaftliche Fakultät der Universität Zürich