First International Partners Week at the ZHAW School of Management and Law
From May 8-11, 2023, the ZHAW School of Management and Law hosted the first International Partners Week, themed around "Inclusive Internationalization and Re-Imagining Study Abroad".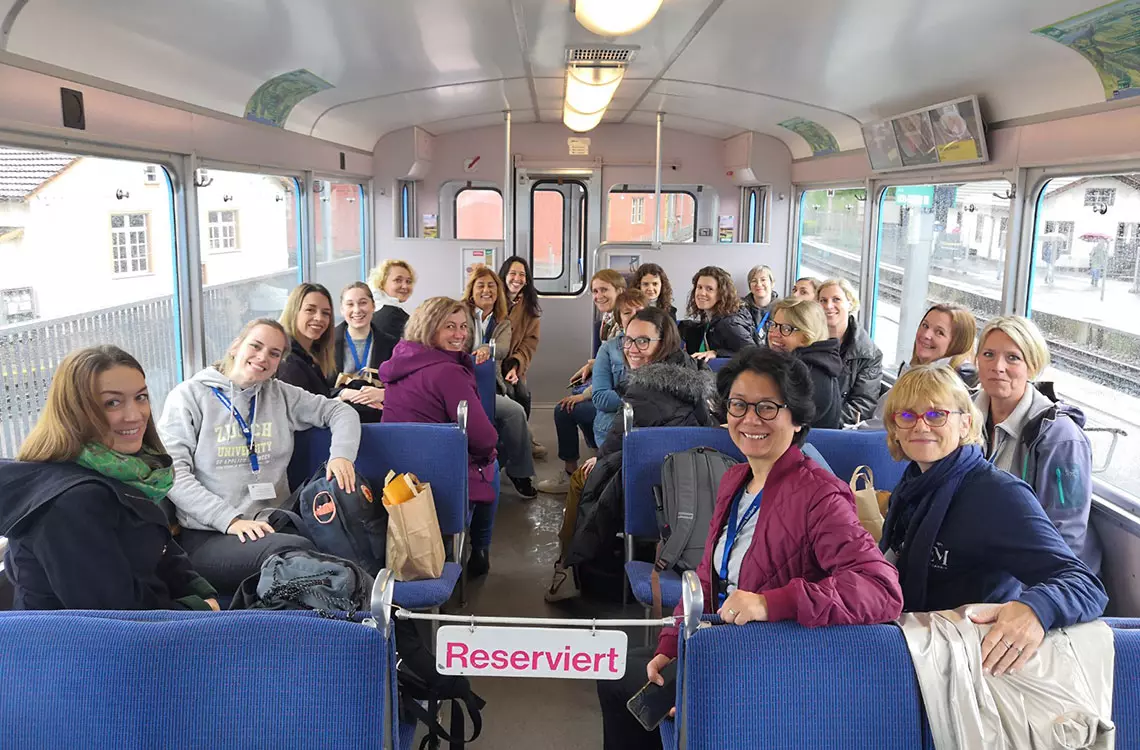 The team International Development & Projects of the School of Management and Law had the pleasure of welcoming 20 delegates from its international network of partner schools.
Various sessions around Switzerland and the Swiss Economy (Prof. Dr. Florian Keller), Intercultural Communication and Management (Prof. Dr. Petra Youngzie Barthelmess), and Diversity and Inclusion in International Education (Daniela Frau) showcased the quality of the SML faculty and the School's engagement with topics relevant to the global higher education sector. Group work and networking events allowed the opportunity to share good practice around study abroad and diversity and inclusion across European business schools.
The week also allowed to strengthen existing partnerships and explore areas of further collaboration. Cultural activities to the Winterthur Trade Museum and Mount Rigi provided (despite the rain) some fun and entertainment. All in all, an excellent opportunity to showcase Switzerland and the ZHAW School of Management and Law!