Dr. Wolfgang Schäfer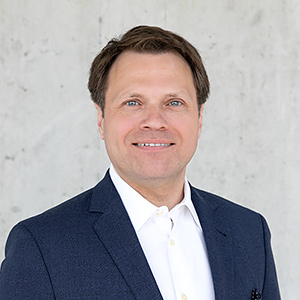 Dr. Wolfgang Schäfer
ZHAW School of Management and Law
Institute of Marketing Management
Theaterstrasse 17
8400 Winterthur
Position at the ZHAW
Project Manager
Professional development teaching
CAS Customer Experience Management
Expertise and research interests
Consumer Communities, Consumer Conflicts, Consumer Culture, Cooperation, Customer Experience (CX), Customer Insights, Digital Marketing, Generational differences, Cooperatives, Innovation Management, Mixed-Methods Research Methods, Service Design, Social Media Marketing, Social Networks
Educational background
PhD, University of Zurich, Switzerland
Thesis: "Ambivalent Consumer Networks: Coping with Conflicts"

M.A. in Intercultural Communication and Business Administration, TU Chemnitz, Germany
Thesis: "Interculturality in Business Consulting Processes"

University of Essex, Colchester, UK
Summer School in "Social Science Data Analysis and Collection"

University of Colorado, Boulder, USA
Summer School in "Computational Linguistics and Natural Language Processing"

Universidade Metodista São Paulo, Brazil
Semester abroad in Advertising, Consumer Psychology, and Media Science.

Université de Bourgogne, Dijon, France
Study abroad in French and Economic law
Professional milestones
Robert Gordon University, Aberdeen, UK, University Lecturer for Digital Marketing and Research Methods in Business Administration.

Department of Business Administration, University of Zurich, Switzerland, Project leader; Research Associate for Idea Design and Presentation Design

Zurich University of the Arts (ZHdK), Zurich, Switzerland, Guest lecturer for Digital Research, Master in Design

Swiss Distance University of Applied Sciences (Swiss Distance UAS), Brig, Switzerland, University Lecturer for qualitative and quantitative Methods, BA and MA in Innovation Management

W/Brasil Publicidade Ltda. (today: W/McCann), São Paulo, Brazil, Creative Director Trainee

tellerlein deck dich e.V., Germany and Switzerland, Founder and President

Radio UNiCC e.V., Chemnitz, Germany, Founder and President
Membership of networks
Books and monographs, peer-reviewed
Conference contributions, peer-reviewed
Zumstein, Darius ; Kotowski, Wolfgang,

2020.

Success factors of e-commerce : drivers of the conversion rate and basket value [ paper ].

In:

Kommers, Piet; Bontchev, Boyan; Isaias, Pedro, eds. ,

ES 2020 18th International Conference e-Society 2020, Sofia, Bulgaria, 2-4 April 2020.

IADIS Press.

pp. 43-50.
Other publications
Heierli, Reto ; Furchheim, Pia ; Hannich, Frank ; Rüeger, Brian ; Crowden, Catherine; Fuchs, Rainer ; Suvada, Adrienne ; Müller, Steffen ; Klaas, Michael ; Bächler, Jesse ; Kotowski, Wolfgang; Barth, Linard ; Stallone, Valerio ; Dietrich, Dennis; Caleta, Marija;

2019.

Komplexität und Dynamik im Marketing : Swiss Marketing Leadership Studie 2019 .

Winterthur:

ZHAW Zürcher Hochschule für Angewandte Wissenschaften.

Available from : https://doi.org/10.21256/zhaw-18748
Oral conference contributions and abstracts
Publications before appointment at the ZHAW
Intergenerational Conflicts in Consumer Cooperatives
In: Kühl, Rößl, Brazda (Hgs., 2018) Multidisziplinäre Einblicke in das Genossenschaftswesen. Wien: Facultas, S. 51-84. ("Best Paper Award" der AGI)

Dissolving Consumer Communities (2016) Consumer Culture Theory Konferenz, Universität von Lille, Frankreich.

Dissolving Consumer Communities (2016) European Marketing Academy Conference (EMAC), Oslo, Norwegen.

Einfluss von Digitalisierung auf den Konsum in sozialen Netzwerken (2015) Digital Marketing Expertengruppe, Swisscom Zürich, Schweiz.

Die Vernetzung der Dinge: Internet der Dinge und Marktforschung (2015) go create! - Vortragsserie Design, ZHdK, Zürich, Schweiz.

Bedeutungsveränderungen durch Social Media für Tourismusreisende (2014) Konferenz webSights & Sightseeing, Universität Salzburg, Österreich.

Computational Linguistics for Market Research using R (2014) Zürich R Group, ETH Zürich, Schweiz.

Eine Frage der Einstellung. Wie Einstellungen gegenüber deutschen und tschechischen
Kooperationspartnern vermittelt werden. In: Steger, Thomas et al. (Hgs.): Sächsisch-Tschechische Unternehmenskooperationen. Probleme und Chancen. Bd.25, München/ Mering: Rainer Hampp Verlag.
Other contributions
Nostalgia and the personal truth: an empirical study on narrative identities in brand management (2020) BrandCamp, Universität Innsbruck, Österreich / Austria.

Success Factors of E-Commerce - Drivers of the Conversion Rate and Basket Value (2020) with Zumstein, Darius, 18th International Conference on e-Society, Sofia, Bulgaria.

Voice Search - a new Customer Experience for Swiss Tourism (2020) with Rozumowski, Anna, 16th Annual International Conference on Tourism, Athens, Greece.