Nadine Rüegg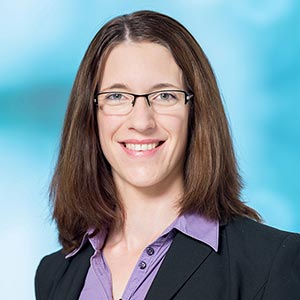 Nadine Rüegg
ZHAW School of Life Sciences and Facility Management
Research Group for Food Packaging

8820 Wädenswil
Personal profile
Position at the ZHAW
Professional development teaching
EU/CH and China Food Contact Material World: Differences and Alignments
Projects
Publications
Articles in scientific journal, peer-reviewed
Conference contributions, peer-reviewed
Rüegg, Nadine; Beck, Barbara Maria; Monnard, Fabien Wilhelm; Hilty, Florentine Marianne; Wicht, Aurore; Schoelkopf, Joachim; Yildirim, Selçuk,

2020.

Evaluation of the potential of functionalised calcium carbonate as carrier for essential oils with regard to antimicrobial packaging applications [paper].

In:

22nd IAPRI World Packaging Online Conference, Monterrey, Mexico, 16-19 June 2020.

Wiley.

pp. 333-343.

Available from: https://doi.org/10.1002/pts.2508

Röcker, Bettina; Rüegg, Nadine; Glöss, Alexia N.; Yeretzian, Chahan; Yildirim, Selçuk,

2017.

Inactivation of palladium-based oxygen scavenger system by volatile sulphur compounds present in the headspace of packaged food [paper].

In:

Packaging Technology and Science.

20th IAPRI World Conference on Packaging 2016, Sao Paulo, 12-15 June 2016.

Wiley.

pp. 427-442.

Available from: https://doi.org/10.1002/pts.2220

Yildirim, Selçuk; Röcker, Bettina; Rüegg, Nadine; Lohwasser, Wolfgang,

2015.

Development of palladium-based oxygen scavenger : optimization of substrate and palladium layer thickness [paper].

In:

Packaging Technology and Science.

27th IAPRI Symposium on Packaging 2015, Valencia, 8-11 June 2015.

Wiley.

pp. 710-718.

Available from: https://doi.org/10.1002/pts.2134
Other publications
Oral conference contributions and abstracts
Rüegg, Nadine; Blum, Thomas; Röcker, Bettina; Kleinert, Michael; Yildirim, Selçuk,

2016.

Application of palladium-based oxygen scavenger to extend the shelf life of bakery products.

In:

ILSI Europe's 6th International Symposium on Food Packaging: Scientific Developments Supporting Safety and Innovation, Barcelona, Spain, 16-18 November 2016.

Yildirim, Selçuk; Kündig, Rene; Renke, Nadine; Kinner, Mathias; Kleinert, Michael,

2013.

Untersuchung der Einflüsse von MAP und Lagerungstemperatur auf die Haltbarkeit von teilgebackenen Brötchen und Muffins.

In:

Tagung für Arbeitsgemeinschaft für Getreideforschung (AGF), Bingen, Deutschland, 2013.

Yildirim, Selçuk; Eberhard, Vanessa; Renke, Nadine,

2012.

Development of palladium based oxygen scavenging films for food packaging.

In:

COST Action FA0904 on Processing Technologies and Functional Properties of Polymer Nanomaterials for Food Packaging, Wroclaw, Poland, 11-12 September 2012.
Patents and patent applications