Prof. Dr. Ulla Kleinberger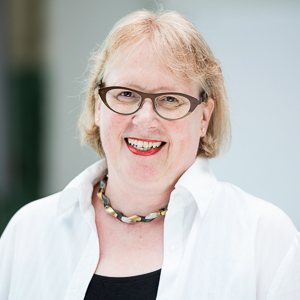 Prof. Dr. Ulla Kleinberger
ZHAW School of Applied Linguistics
Institute of Translation and Interpreting
Theaterstrasse 15c
8400 Winterthur
https://www.zhaw.ch/de/linguistik/forschung/angewandte-text-und-gespraechslinguistik/
Membership of networks
Articles in scientific journal, peer-reviewed
Books and monographs, peer-reviewed
Book parts, peer-reviewed
Conference contributions, peer-reviewed
Wagner, Franc; Kleinberger, Ulla,

2015.

Metapher und Norm [paper].

In:

Miecznikowski, Johanna; Casoni, Matteo; Christopher, Sabine; Kamber, Alain; Pandolfi, Elena Maria; Rocci, Andrea, eds.,

Norme linguistiche in contesto / Sprachnormen im Kontext / normes langagières en contexte / language norms in context : actes du colloque VALS-ASLA 2014 (Lugano, 12-14 février 2014).

Tagung der Vereinigung Angewandte Linguistik Schweiz (VALS-ASLA): «Sprachnormen im Kontext», Lugano, 12.-14. Februar 2014.

Neuchâtel:

Association Suisse de Linguistique Appliquée (ASLA), Vereinigung für Angewandte Linguistik in der Schweiz.

pp.179-190.

Bulletin suisse de linguistique appliquée ; No spécial, 2015, II.

Available from: http://doc.rero.ch/record/11876/files/bulletin_vals_asla_2015_special_1.pdf

Hanselmann, Sandra; Probst, Sebastian; Matic, Igor; Petry, Heidi; Ehrensberger-Dow, Maureen; Kleinberger, Ulla; Imhof, Lorenz,

2013.

Overcoming language barriers in homecare nursing : added value of the interdisciplinary approach [poster].

In:

Swiss Inter- and Transdisciplinarity Day, Bern, 21 October 2013.
Other publications
Oral conference contributions and abstracts
Publications before appointment at the ZHAW