Prof. Dr. Alexandre de Spindler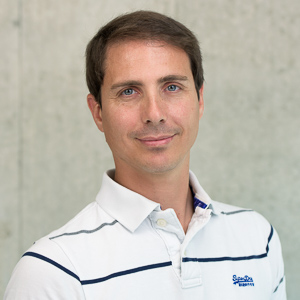 Prof. Dr. Alexandre de Spindler
ZHAW School of Management and Law
Fachstelle für Information Systems & Technologies
Theaterstrasse 17
8400 Winterthur
Management role
Head, Center for Information Systems
Position at the ZHAW
Leading the Center for Information Systems at the ZHAW Institute of Business Information Technology. If you are not sure about the 'what' or 'how', we provide the evidence for what is useful and how it can be done. We do full-stack prototyping, feasibility studies and experimental validations.

Currently focused on supporting patient self management, therapy support, collecting and providing health data for research.

Enabling students to identify, demonstrate and investigate value in IT products. We are teaching agile requirements engineering, prototyping and validation of data-based, full-stack applications.
Professional development teaching
Expertise and research interests
Requirements Engineering, Full-Stack Prototyping, Data Management, Software Engineering, Machine Learning, Natural Language Processing, Conversational Agents, Data for Deep Learning
Educational background
MSc ETH Zurich
PhD ETH Zurich
Articles in scientific journal, peer-reviewed
Leone, Stephania; de Spindler, Alexandre; Norrie, Moira; McLeod, Dennis,

2014.

Component-based web engineering using shared components and connectors.

Journal of Web Engineering.

13(3&4), pp. 183-202.

Available from: http://www.rintonpress.com/xjwe13/jwe-13-34/183-202.pdf

de Spindler, Alexandre; Norrie, Moira C.; Grossniklaus, Michael,

2008.

Recommendation based on opportunistic information sharing between tourists.

Information Technology & Tourism.

2008(10), pp. 297-311.

Available from: https://doi.org/10.3727/109830508788403178
Books and monographs, peer-reviewed
Conference contributions, peer-reviewed
Other publications
Oral conference contributions and abstracts