Dr. Alexander Mertes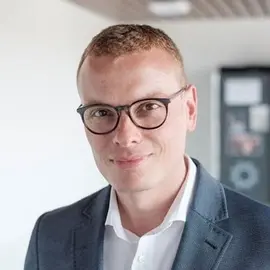 Dr. Alexander Mertes
ZHAW School of Management and Law
Public Performance Management and Digital Transformation
Gertrudstrasse 8
8400 Winterthur
Work at ZHAW
Management role
Head, Center for Public Performance Management & Digital Transformation
Position at the ZHAW
Lecturer
Project manager

www.zhaw.ch/de/sml/institute-zentren/ivm/forschung-und-beratung/public-performance-management-and-digital-transformation/
Education and Continuing education
Expertise and research interests
Digital transformation in the public sector
Performance and impact measurement
Strategy development

Professional milestones
2008-2013: Consultant (Public Sector)
01/14 - 02/18: Research Associate, Institute of Public Management
06/17 - : Member of the UNDP RSCA Expert Pool, Governance and Peace Building Mission
07/17 - : Head, Center for Public Performance Management & Digital Transformation
03/19 - : Lecturer, Institute of Public Management
Educational background
Dr.rer.soc.
Master of Arts (M.A.) in Politics and Management
CAS Digital strategy and value creation
CAS Business Analysis and Methods
CAS Process digitization
CAS Leadership
CAS University Didactic
Membership of networks
Projects
Publications
Articles in scientific journal, peer-reviewed
Books and monographs, peer-reviewed
Book parts, peer-reviewed
Conference contributions, peer-reviewed
Mertes, Alexander; Fischer, Damaris; Brüesch, Caroline,

2022.

The perceived advantages of e-participation and their impact on citizens' willingness to engage [paper].

In:

EURAM 22nd Conference, Winterthur, Switzerland, 15-17 June 2022.

Mertes, Alexander; Brüesch, Caroline,

2018.

Stakeholder participation in eHealth policy : a Swiss case study on the incorporation of stakeholder preferences [paper].

In:

IRSPM 22nd Annual Conference, Edinburgh, Scotland, 11-13 April 2018.

International Research Society for Public Management.

pp. 1-23.

Available from: http://programme.exordo.com/irspm2018/delegates/presentation/339/
Other publications
Oral conference contributions and abstracts
Kern, Eva-Maria; Schuhmann, Tobias; Celikler, Jana M.; Mertes, Alexander; Giehrl, Martin,

2021.

Grenzüberschreitendes Krisenmanagement : standardisierte Evaluation von Übungen zur Verbesserung der interorganisationalen Krisenbewältigungskapazitäten im Hochrisikoumfeld.

In:

Konferenzband der Disaster Research Days 2021.

Disaster Research Days 2021, online, 12-21 October 2021.

pp. 36-37.

Pleger, Lyn Ellen; Mertes, Alexander; Guirguis, Katharina,

2019.

Making public concerns feasible : an empirical study on citizen conception of data protection and data security.

In:

EGPA Conference 2019, Belfast, Ireland, 9-10 September 2019.

Mertes, Alexander,

2017.

Kommentar : Fragen und Entwicklungen aus Sicht der Verwaltungswissenschaft.

In:

Politik 4.0 plus: wie lautet die digitale Strategie der Schweiz?, Ermatingen, 24. Oktober 2017.

Lilienberg Unternehmerforum.
Publications before appointment at the ZHAW
Beiträge peer reviewed

Lang, Achim und Alexander Mertes (2011). Die Einführung der elektronischen Gesundheitskarte in Deutschland:
Der Einfluss von Interessenpositionen und Sektorzugehörigkeit auf die Entstehung des Implementationsnetzwerks.
In: Das Gesundheitswesen 73: e12 – e20.

Lang, Achim and Alexander Mertes (2011). E-Health policy and deployment activities in Europe.
In: Telemedicine and e-Health 17, 4: 262-268.

Beiträge / Artikel

Lang, Achim and Alexander Mertes (2012). Governance of Large Innovation Projects. The Implementation of the Electronic Health Card in Germany.
In Bauer, Johannes M., Achim Lang, and Volker Schneider (Eds.).
Innovation Policy and Governance in High-Technology Industries: The Complexity of Coordination. Berlin: Springer.