Prof. Dr. Marion Huber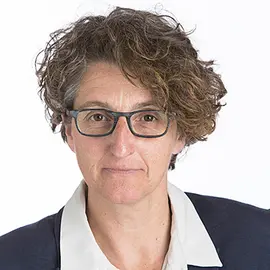 Prof. Dr. Marion Huber
ZHAW School of Health Sciences
Institute of Public Health
Katharina-Sulzer-Platz 9
8400 Winterthur
Membership of networks
seit 2009 IGPNR
seit 2012 Reviewboard Ergoscience
seit 2014 Reviewboard Interprofessional Journal of Health Professions
seit 2015 Reviewboard Journal of Interprofessional Care
seit 2015 Reviewrein SNF
seit 2015 CAIPE Co-opted Board Membership
seit 2017 Reviewboard Zeitschrift für pädagogische Psychologie
seit 2021 Wissenschaftlicher Beirat ergoscience
Projects
Publications
Articles in scientific journal, peer-reviewed
Book parts, peer-reviewed
Amendola, Simone; von Wyl, Agnes; Volken, Thomas; Zysset, Annina; Huber, Marion; Dratva, Julia,

2022.

A longitudinal study on generalized anxiety among university students during the first wave of the COVID-19 pandemic in Switzerland

.

In:

Commodari, Elena; Coniglio, Maria Anna; Conti, Daniela; La Rosa, Valentina Lucia, eds.,

Closure and Reopening of Schools and Universities During the COVID-19 Pandemic: Prevention and Control Measures, Support Strategies for Vulnerable Students and Psychosocial Needs.

Lausanne:

Frontiers Media.

pp. 15-24.

Frontiers Research Topics.

Available from: https://doi.org/10.3389/978-2-88974-282-0
Conference contributions, peer-reviewed
Schmelzer, Sarah; Hollenstein, Eva; Huber, Marion; Nast, Irina; Wirz, Markus; Liberatore, Florian,

2020.

The impact of task shifting on perceived working conditions and interprofessional collaboration of health professionals : evidence from implementing two task shifting in a Swiss hospital [paper].

In:

20th EURAM Annual Conference, Dublin, Ireland, 4-6 December 2020.
Other publications
Oral conference contributions and abstracts