Emanuel Feusi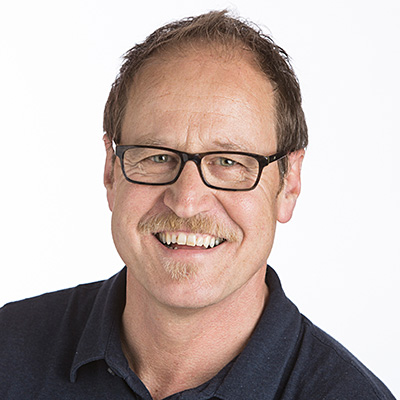 Emanuel Feusi
ZHAW School of Health Sciences
Institute of Public Health
Katharina-Sulzer-Platz 9
8400 Winterthur
Personal profile
Management role
Head, Interprofessional Education and Collaborative Practice Unit (IPECP)
Position at the ZHAW
Senior Lecturer

www.zhaw.ch/gesundheit/publichealth
Membership of networks
Publications
Articles in scientific journal, peer-reviewed
Book parts, peer-reviewed
Ulrich, Gert; Aeberhard, Ruth; Feusi, Emanuel; Kaap-Fröhlich, Sylvia; Panfil, Eva-Maria; Witt, Claudia M.,

2019.

Entwicklung einer interprofessionellen Ausbildungsstation am Universitätsspital Zürich

.

In:

Evers, Michael; Paradis, Elise; Herinek, Doren, eds.,

Interprofessionelles Lernen, Lehren und Arbeiten.

Weinheim:

Beltz Juventa.

pp. 201-217.
Conference contributions, peer-reviewed
Ledergerber, Cécile; Feusi, Emanuel,

2019.

The Patient is the Curriculum! Vier Erkenntnisse zur Curriculumsentwicklung [paper].

In:

GMA 2019 Abstractband.

Gemeinsame Jahrestagung der Gesellschaft für Medizinische Ausbildung (GMA) 2019, Frankfurt, Deutschland, 25.-28. September 2019.

Düsseldorf:

German Medical Science GMS Publishing House.

Available from: https://doi.org/10.3205/19gma337

Citrini-Hunger, Andrea; Feusi, Emanuel,

2016.

Herausfordernde Berufspraxis meistern und zusammen arbeiten [poster].

In:

Interprofessionalität im Gesundheitswesen, Schweizerische Akademie der Medizinischen Wissenschaften SAMW, Bern, 8. Dezembre 2016.
Other publications
Huber, Marion; Spiegel-Steinmann, Brigitta; Schwärzler, Patricia; Kerry-Krause, Matthew J.; Kaap-Fröhlich, Sylvia; Panfil, Eva-Maria; Witt, Claudia; Feusi, Emanuel; Gerber-Grote, Andreas; Melloh, Markus; Wieber, Frank; Schirlo, Christian; Dratva, Julia; et al.,

2020.

Kompetenzen zur interprofessionellen Zusammenarbeit und geeignete Unterrichtsformate.

Bern:

Bundesamt für Gesundheit.
Oral conference contributions and abstracts