Dr. David Stamm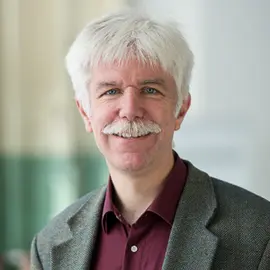 Dr. David Stamm
ZHAW School of Health Sciences
Institute of Public Health
Katharina-Sulzer-Platz 9
8400 Winterthur
Projects
Publications
Articles in scientific journal, peer-reviewed
Paignon, Adeline; Schwärzler, Patricia; Kerry-Krause, Matthew J.; Stamm, David; Bianchi, Monica; Xyrichis, Andreas; Gilbert, John; Cornwall, Jon; Thistlethwaite, Jill; Iwg-Ipecat; Huber, Marion,

2022.

Interprofessional educators' competencies, assessment, and training - IPEcat : protocol of a global consensus study.

Journal of Interprofessional Care.

36(5), pp. 765-769.

Available from: https://doi.org/10.1080/13561820.2021.2001445

Stamm, David,

2006.

Doris Wendt. Aesthetik und Mystik. : close readings von Dorothy Richardsons 'Pilgrimage'.

Anglistik.

17(1).
Conference contributions, peer-reviewed
Other publications
Oral conference contributions and abstracts
Publications before appointment at the ZHAW
Lizentiat: Musik in den Romanen E.M. Forsters
Dissertation: 'A Pathway to Reality: Visual and Aural Concepts in Dorothy Richardson's 'Pilgrimage'.