Sarah Schmelzer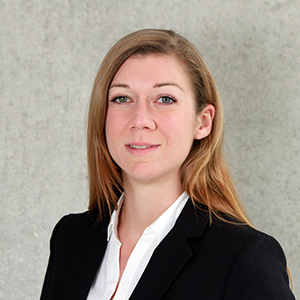 Sarah Schmelzer
ZHAW School of Management and Law
Management im Gesundheitswesen
Gertrudstrasse 8
8400 Winterthur
Personal profile
Position at the ZHAW
Projects
Publications
Articles in scientific journal, peer-reviewed
Book parts, peer-reviewed
Conference contributions, peer-reviewed
Other publications
Oral conference contributions and abstracts
Schmelzer-Kriech, Sarah; Klumb, Petra; Simon, Michael; Liberatore, Florian,

2020.

Crowdworking in Switzerland (CroWiS) : an interdisciplinary analysis of crowd working in nursing : project outlook and preliminary results.

In:

2nd Crowdworking Symposium, Paderborn (Germany) & online, 8-9 October 2020.

Brand, Tim; Angerer, Alfred; Schmelzer, Sarah,

2019.

Like a Swiss watch? : measuring the effects of a lean implementation at Bern university hospital.

In:

XXIII Annual Conference of the International Research Society for Public Management, Wellington, New Zealand, 16-18 April 2019.

Hollenstein, Eva; Schmelzer-Kriech, Sarah; Liberatore, Florian,

2019.

The development and validation of the Swiss CSI-HC : a client satisfaction measure for homecare services in Switzerland.

In:

Swiss Public Health Conference 2019, Winterthur, 28.-29. August 2019.
Publications before appointment at the ZHAW
Schulze, M., Grande, B., Kolbe, M., Kriech, S., Nöthiger, C. B., Kohler, M., & Franzen, D.(2016). SafAIRway: an airway training for pulmonologists performing a flexible bronchoscopy with nonanesthesiologist administered propofol sedation: A prospective evaluation. Medicine, 95(23), e3849.

Doden, W., Morf, M., & Kriech, S. (2015). Schweizer HR-Barometer Frühlingsnewsletter
2015: Angst um den Arbeitsplatz – Einflussfaktoren und Folgen in vier Ländern. Zürich: Universität und ETH Zürich.