Sandra Mischler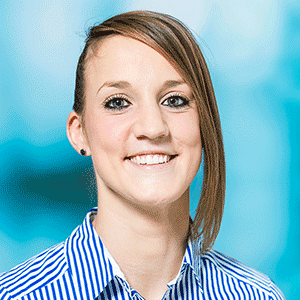 Sandra Mischler
ZHAW School of Life Sciences and Facility Management
Research Group for Food Biotechnology
Einsiedlerstrasse 31
8820 Wädenswil
Personal profile
Projects
Publications
Articles in scientific journal, peer-reviewed
Ogunremi, Omotade Richard; Freimüller Leischtfeld, Susette; Mischler, Sandra; Miescher Schwenninger, Susanne,

2022.

Antifungal activity of lactic acid bacteria isolated from kunu-zaki, a cereal-based Nigerian fermented beverage.

Food Bioscience.

49(101648).

Available from: https://doi.org/10.1016/j.fbio.2022.101648

Müller, Denise C.; Mischler, Sandra; Schönlechner, Regine; Miescher Schwenninger, Susanne,

2021.

Multiple techno-functional characteristics of Leuconostoc and their potential in sourdough fermentations.

Microorganisms.

9(8), pp. 1633.

Available from: https://doi.org/10.3390/microorganisms9081633
Other publications
Mischler, Sandra; Kinner, Mathias; Wolter, Anika; Kleinert, Michael; Gantenbein-Demarchi, Corinne; Miescher Schwenninger, Susanne,

2015.

Screening for β-D-glucan producing lactic acid bacteria isolated from environmental sources [poster].

In:

VIth Sourdough and Cereal Fermentation Symposium, Nantes, France, 30 September - 2 October 2015.
Oral conference contributions and abstracts
André, Amandine; Freimüller Leischtfeld, Susette; Mischler, Sandra; Hecht, Katrin; Stäheli, Luca; Rüegg, Ramona; Kinner, Mathias; Buller, Rebecca; Chetschik, Irene; Miescher Schwenninger, Susanne; Müller, Nadina,

2022.

Mycotoxins reduction strategies to reintroduce grain side product streams into the food value chain.

In:

20th ICC Conference, Vienna, Austria, 5-7 July 2022.