Marcel Janser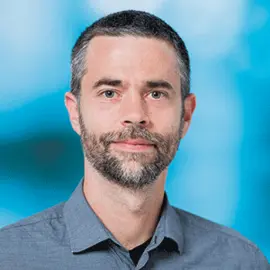 Marcel Janser
ZHAW School of Life Sciences and Facility Management
Business Administration and Human Resources Competency Group
Reidbach
8820 Wädenswil
Work at ZHAW
Position at the ZHAW
Research Associate

www.zhaw.ch/ifm
Education and Continuing education
Expertise and research interests
Marcel Janser is researcher, lecturer and PhD candidate at the Institute of Facility Management, Zurich University of Applied Sciences. His main research interest lies in social change for sustainability and climate-change mitigation and in the history of the strong and weak sustainability paradigms. In this context, his current research projects focus on sustainability management, climate-relevant practices in the Swiss real estate industry and sustainable real estate business models. Marcel Janser's teaching responsibilities include lectures on human environment interaction, applied statistics and the histories of the strong and weak sustainability paradigms. Before his appointment as a scientist, Marcel Janser completed his degree in social and business psychology, communication science and philosophy at the University of Zurich and gained work experience in personnel development and organizational consultancy.

Strong sustainability, history of the sustainability discourse, degrowth
Sustainability management
Climate action in the real estate industry
Energy performance gaps
Socio-technical systems approach
Practice Theory
Professional milestones
Since 2011: Institute of Facility Management
2010-2011: Institute for Work Research and Organizational Consultancy (iafob)
2007: Personnel- and Management Development ALSTOM (Switzerland) AG
2004-2008: SPSS tutor, Zurich University
Educational background
PhD Candidate Strong Sustainability in the Real Estate Industry
CAS Energy management
Msc in Social- and Business Psychology, University of Zurich
Projects
Publications
Articles in scientific journal, peer-reviewed
Monn, Christian; Leiblein, Thomas; Janser, Marcel; Feige, Annika; Wallbaum, Holger; Windlinger Inversini, Lukas; Hofmann, Thomas,

2015.

Umgebungsbedingungen in Büros in Abhängigkeit von der Lüftung : Auswertungen aus dem Projekt "Qualität von Nachhaltigen Bürogebäuden" (QNB-Projekt).

Gefahrstoffe - Reinhaltung der Luft.

2015(5), pp. 191-196.

Feige, Annika; Wallbaum, Holger; Janser, Marcel; Windlinger Inversini, Lukas,

2013.

Impact of sustainable office buildings on occupant's comfort and productivity.

Journal of Corporate Real Estate.

15(1), pp. 7-34.

Available from: https://doi.org/10.1108/JCRE-01-2013-0004
Conference contributions, peer-reviewed
Other publications
Oral conference contributions and abstracts
Janser, Marcel; Windlinger Inversini, Lukas,

2018.

Workplace related predictors of exhaustion symptoms : results from a multi-level analysis of 26 office buildings.

In:

Transdisciplinary Workplace Research (TWR) Conference, Tampere, Finland, 20-22 September 2018.

Windlinger Inversini, Lukas; Janser, Marcel; Feige, Annika; Wallbaum, Holger,

2012.

The role of office users in the sustainability of office buildings : an empirical investigation and implications for FM.

In:

IEECB 2012 - 7th International Conference on Improving Energy Efficiency in Commercial Buildings, Frankfurt, Germany, 2012.