Campus Challenge Sustainability Exchange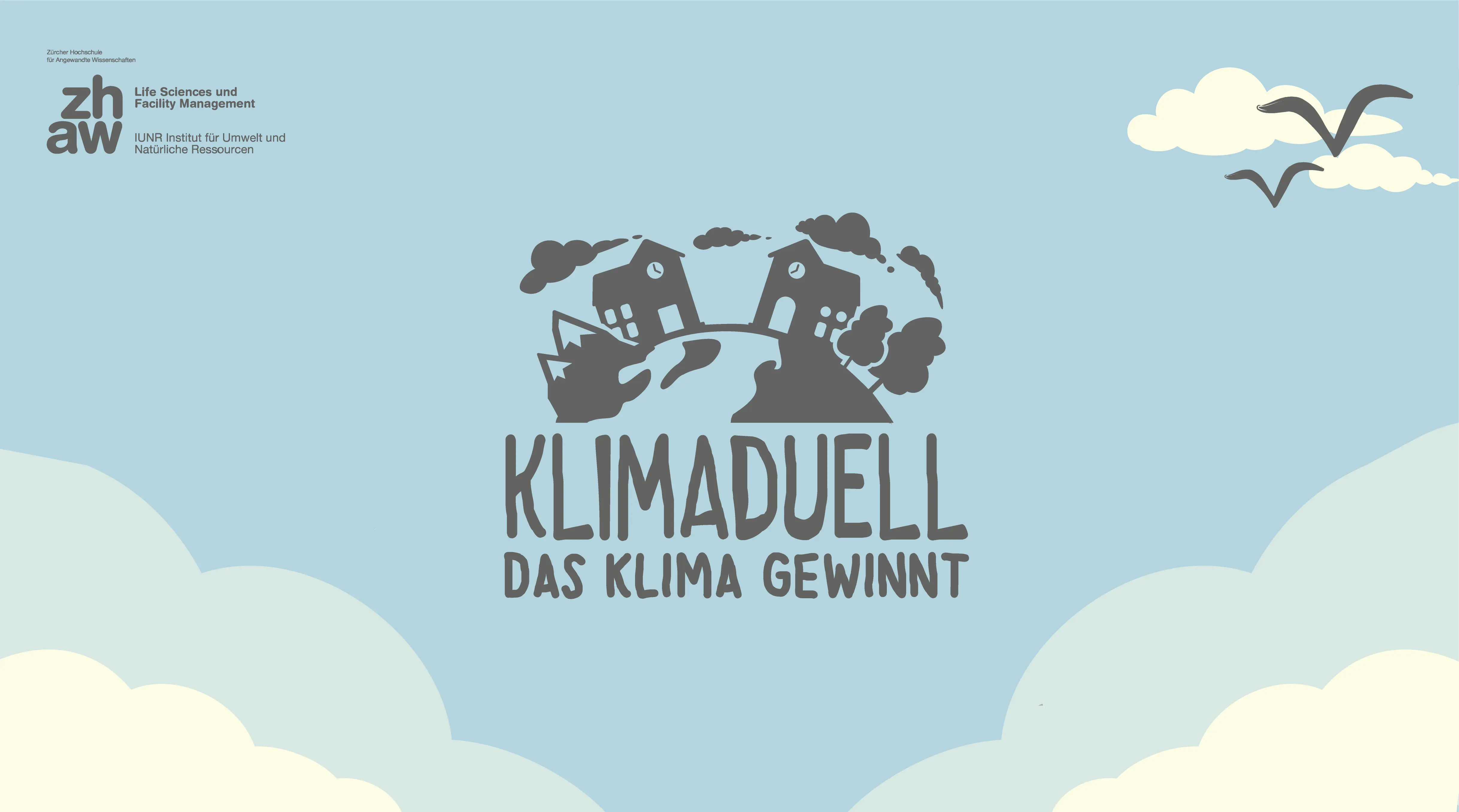 It is undisputed that every human being must make his or her contribution if global warming is to be limited to less than 1.5 degrees. However, neither research nor practice is clear about which behavioral patterns are best for each individual. It is also unclear how people are ultimately to get involved.
The Klimaduell project contributes to answering these open questions by enabling IUNR and IFM to jointly quantify the ecological effects of different behaviors on Campus N and, based on this, to hold a Klimaduell with the Eberswalde University of Applied Sciences. Teams of students and employees of both universities can challenge each other to concrete challenges in different areas of behavior. Life cycle analyses are used to evaluate which university will make a greater contribution to achieving the Sustainable Development Goals in a particular area of behavior during a year, in particular SDG 13 "Climate Action". Live information is provided on the current status of the measures and the resources saved and greenhouse gas emissions. Interactive communication installations, so-called "climate duel screens", social media and other channels are used for this purpose. From the perspective of behavioral change and environmental psychology, the Climate Duel can be classified as a combination of different intervention techniques. Through the joint implementation of certain measures, self-efficacy experiences are made possible and thus abilities to behave in an environmentally friendly manner are promoted.
The project makes sustainability on Campus N visible and designable, reduces the ecological footprint of campus life, clarifies open research questions, promotes interdisciplinary, international, cross-university cooperation, and contributes to the application for membership in the International Sustainability Campus Network. In addition, the life cycle assessments prepared can be used by the department as an initial basis for sustainability monitoring.
Bantle, Christina; Jattke, Marleen; Frei, Sabine; Stucki, Matthias,

2022.

Das Klimaduell : Gamification als Ansatz einer Bildung für nachhaltige Entwicklung im Rahmen digitaler internationaler Hochschulkooperationen

.

In:

Weselek, Johanna; Kohler, Florian; Siegmund, Alexander, eds.,

Digitale Bildung für nachhaltige Entwicklung : Anwendung und Praxis in der Hochschulbildung.

Berlin:

Springer.

pp. 115-126.

Available from: https://doi.org/10.1007/978-3-662-65120-9_10

Frei, Sabine; Bantle, Christina,

2022.

Klimaduell - das Klima gewinnt.

In:

(Digitale) Bildung für nachhaltige Entwicklung in Forschung und Lehre : Beiträge für eine sozial-ökologische Transformation, Heidelberg, Deutschland, 6.-7. Oktober 2022.

Berger, Verena; Frei, Sabine; Koch, David; Janser, Marcel; Stucki, Matthias,

2022.

Klimaduell – das Klima gewinnt.

Wädenswil:

ZHAW Zürcher Hochschule für Angewandte Wissenschaften.

Available from: https://doi.org/10.21256/zhaw-25280