Prof. Dr. Marcel Schär Gmelch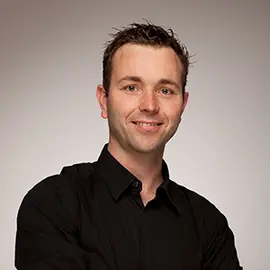 Prof. Dr. Marcel Schär Gmelch
ZHAW School of Applied Psychology
Zentrum Klinische Psychologie & Psychotherapie
Lagerstrasse 41 / 45
8004 Zürich
Projects
Publications
Articles in scientific journal, peer-reviewed
Books and monographs, peer-reviewed
Knafla, Imke; Schär, Marcel; Steinebach, Christoph,

2016.

Jugendliche stärken : Wirkfaktoren in Beratung und Therapie.

Weinheim:

Beltz Juventa.

ISBN 978-3-621-28382-3.

Schär Gmelch, Marcel,

2016.

Paarberatung und Paartherapie : Partnerschaft zwischen Problemen und Ressourcen.

Berlin:

Springer.

ISBN 978-3-662-47481-5.

Available from: https://doi.org/10.1007/978-3-662-47482-2

Bodenmann, Guy; Perrez, Meinrad; Schär Gmelch, Marcel,

2011.

Klassische Lerntheorien : Grundlagen und Anwendungen in Erziehung und Psychotherapie.

2., überarbeitete Auflage.

Bern:

Hans Huber.

Psychologie Lehrbuch.

ISBN 978-3-456-84967-6.
Book parts, peer-reviewed
Other publications
Oral conference contributions and abstracts
Schär Gmelch, Marcel; Knafla, Imke,

2019.

Enhancing resilience in children and adolescents : focusing basic needs and resources for prevention and intervention.

In:

XVI European Congress of Psychology, Moscow, Russia, 2-5 July 2019.

Schreiber, Marc; Schär Gmelch, Marcel,

2018.

Erfassung der Persönlichkeit im Alltag : ein innovativer Ansatz für die Beratungspraxis.

In:

6. Zürcher Diagnostik-Kongress, Zürich, 28.-29. Juni 2018.

Zürich:

ZHAW Zürcher Hochschule für Angewandte Wissenschaften.
Publications before appointment at the ZHAW
Bodenmann, G. & Schaer, M (2008). Wie kommt es zu einer Scheidung? Eine Analyse aus psychologischer Sicht. In A. Rumo-Jungo & P. Pichonnaz (Hrsg). Scheidungsrecht. Aktuelle Probleme und Reformbedarf. Zürich: Schulthess.

Bodenmann, G. & Schaer, M. (2006). Lernpsychologie. Sprache, Stimme, Gehör, 30 (01), 2-23.

Bodenmann, G., Atkins, D., Schaer, M. & Poffet, V. (2010). The Association between Daily Stress and Sexual Activity. Journal of Family Psychology, 24, 271- 279.

Bodenmann, G., Perrez, M. & Schaer, M. (2011). Klassische Lerntheorien. Grundlagen und Anwendung in Erziehung und Psychotherapie. Bern: Hans Huber.

Bodenmann, G., Schaer, M., Gmelch, S. (2009). Paarlife-Glücklich zu zweit trotz Alltagsstress. Eine interaktive DVD zur Verbesserung der partnerschaftlichen Kompetenzen. Freiburg: Universitätsverlag.

Bodenmann, G., Schaer, M., Gmelch, S. (2009). Umgang mit Stress. Eine interaktive DVD zur Verbesserung der individuellen Kompetenzen. Freiburg: Universitätsverlag.

Ditzen, B., Heinrichs, M., Schaer, M., Bodenmann, G., Nater U., Ehlert, U. (in press). Autonomic Nervous System Activity during Couple Conflict: Interaction of Intranasal Oxytocin and Gender.

Ditzen, B., Schaer, M., Bodenmann, G., Gabriel, B., Ehlert, U., & Heinrichs, M. (2008). Intranasal Oxytocin Increases Positive Communication and Reduces Cortisol Levels during Couple Conflict. Biological Psychiatry, 65, 728-731.

Schaer, M & Bodenmann, G. (2010). Behandlungsverlauf bei depressiven Störungen: Intrapsychische und interpersonelle Prädiktoren des Patienten und dessen Partner. Zeitschrift für Klinische Psychologie und Psychotherapie, 40, 42-52.

Schaer, M. & Bodenmann, G. (2007). Wer nimmt an Boostersitzungen teil? Eine Analyse von Prädiktoren für eine Teilnahme an Auffrischungskursen im Rahmen der Prävention bei Paaren. Verhaltenstherapie, 17 (4), 251 – 260.

Schaer, M. & Bodenmann, G. (2008). Warum Paare sich trennen. Beziehungsweise, 12, 1-5.

Schaer, M. & Bodenmann, G. (2009). Belastungen aufgrund familiärer Entwicklungsverläufe: Bewältigungsmöglichkeiten am Beispiel des dyadischen Copings. In O. Kapella et al. (Hrsg.), Die Vielfalt der Familie. Opladen: Verlag Barbara Budrich.

Schaer, M. & Bodenmann, G. (2009). Prävention in Familie und Partnerschaft. J. Bengel & M. Jerusalem (Hrsg.). Handbuch der Gesundheitspsychologie und Medizinischen Psychologie. Göttingen: Hogrefe.

Schaer, M. & Bodenmann, G. (in press). Interaktions- und Familienprobleme. In C. Lorei (Hrsg.). Grundwissen psychische Störungen.

Schaer, M. (in press). Belastungen in Partnerschaftskrisen. In B. Boothe und A. Riecher-Rössler (Hrsg.). Frauen in Psychotherapie. Stuttgart: Schattauer

Schaer, M., Bodenmann, G. & Klink, T. (2008). Balancing Work and Relationship: Couples Coping Enhancement Training (CCET) in the Workplace. Applied Psychology: Health and Well-Being, 57, 71-89.

Schaer, M., Bodenmann, G., Ditzen, B. & Heinrichs, M. (2007). Emotionale und physiologische Reaktionen von Paaren während einer paartherapeutischen Intervention: Eine Pilotstudie. Klinische Psychologie und Psychotherapie, 36 (4), 251 – 260.

Schaer, M., Hilpert, P. & Bodenmann, G. (2011). Soziale Unterstützung in Partnerschaft und Familie im Kulturvergleich. In T. Ringeisen, P. Genkova und F. Leong, Stress und Kultur: interkulturelle und kulturvergleichende Perspektiven, Wiesbaden: VS Verlag.

Schaer, M., Seiger, Ch. (2014). Ressourcen der Partnerschaft. In R. Zihlmann, D. Jungo und Ch. Steinebach (Hrsg.). Praxis der Positiven Psychologie. Weinheim: Beltz