Mihaela Meslec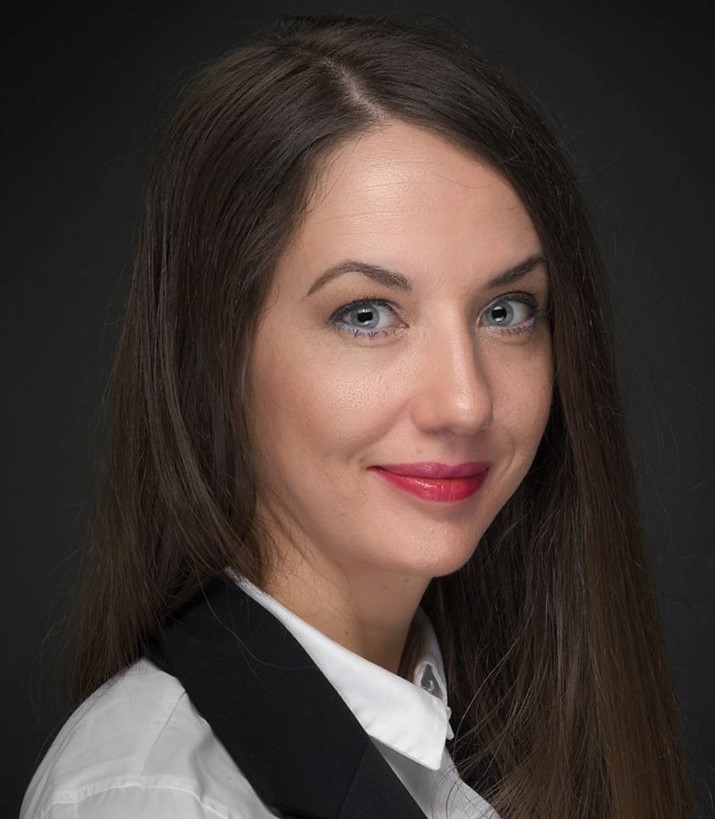 Mihaela Meslec
ZHAW School of Life Sciences and Facility Management
Real Estate Management Competency Group


Personal profile
Position at the ZHAW
www.zhaw.ch/de/lsfm/institute-zentren/ifm/ueber-uns/immobilienmanagement/&
Membership of networks
Board Member of the European Real Estate Society PhD Network (since 2022)
Accepted in the Dutch Order of Architects in 2012
buildingSMART CH (Working Groups), buildingSMART International User Group
Member of Alumni Technical University Eindhoven, NL and Alumni Real Estate, Lucerne School of Business, CH
Projects
Publications
Articles in scientific journal, peer-reviewed
Bernegger, Heinz; Laube, Patrick; Ochsner, Pascal; Meslec, Mihaela; Rahn, Hanno; Junghardt, Johann; Aurich, Isabella; Ashworth, Simon,

2021.

Sustain GEOBIM – a new method to simulate sustainable development scenarios for urban areas.

Circular Economy and Sustainability.

1(3), pp. 967-976.

Available from: https://doi.org/10.1007/s43615-021-00092-3

Catalano, Chiara; Meslec, Mihaela; Boileau, Jules; Guarino, Riccardo; Aurich, Isabella; Baumann, Nathalie; Chartier, Frédéric; Dalix, Pascale; Deramond, Sophie; Laube, Patrick; Lee, Angela Ka Ki; Ochsner, Pascal; Pasturel, Marine; Soret, Marie; Moulherat, Sylvain,

2021.

Smart sustainable cities of the new millennium : towards design for nature.

Circular Economy and Sustainability.

1(3), pp. 1053-1086.

Available from: https://doi.org/10.1007/s43615-021-00100-6
Conference contributions, peer-reviewed
Other publications
Oral conference contributions and abstracts
Catalano, Chiara; Meslec, Mihaela,

2022.

Digital urban development targeting net-gain biodiversity goals : the DeMo Project, a holistic spatial-based framework to integrate habitats in constructed ecosystems.

In:

Book of Abstracts INUAS Konferenz 2022.

INUAS Konferenz 2022 "Urbane Transformationen: Öffentliche Räume", Winterthur, Schweiz, 7.-9. November 2022.

pp. 76-77.

Available from: https://www.inuas.org/wp-content/uploads/2022/09/INUAS_BoA_220906_high.pdf

Junghans, Antje; Meslec, Mihaela; Druhmann, Carsten K.; Ashworth, Simon,

2022.

Zusammenspiel von Building Information Modelling und Facility Management : BIM x FM.

In:

Swissbau Compact, Basel, Schweiz, 3.-6. Mai 2022.

Meslec, Mihaela,

2018.

BIM: bridging the gap between design and operational phase for more sustainable real estate.

In:

International Conference on Workplace, Property and Facility Management, Bucharest, Romania, 7-9 November 2018.
Other publications
INVITATIONS TO PRESENT AT A CONFERENCE:
Meslec, M. (2018). BIM: Bridging the gap between design and operational phase for more sustainable Real Estate, International Conference on Workplace, Property and Facility Management", Bucharest, 7-9 November

Meslec, M. (2019). Smart Sustainable Cities. Ibero-American Congress of Technology and Innovation for the Real Estate Industry, Guadalajara, Mexico.

INVITED PANEL DISCUSSION AT A CONFERENCE:
Roundtable Panel Debate: The Future of FM from a Research Perspective, EFMC 2018, Sofia

Roundtable Panel Debate: Smart Cities, Ibero-American Congress of Technology and Innovation for the Real Estate industry, 2019, Guadalajara, Mexico

Smart digitizing Places, International Conference on Workplace, Property and Facility Management", 2018, Bucharest, 7-9 November

OTHER PEER-REVIEWED CONFERENCES:
Meslec, M. (2022). Reconceptualizing Real Estate Development as a Business Incubator for Sustainable and Smart Urban Products. In 28th Annual European Real Estate Society Conference. ERES: Conference. Milan, Italy, 2022

Bernegger, H.J., Laube, P., Ochsner, P., Meslec, M. et al. (2022). A new method combining BIM and GIS data to optimize the sustainability of new construction projects in Switzerland, SBEfin Emerging Concepts for Sustainable Built Environment, 2022 [Paper]

NOT PEER-REVIEWED CONFERENCES AND ARTICLES:
Junghans, A., Meslec, M., Druhmann, C., Ashworth, S. (2022). BIMxFM Wie lassen sich Informationen aus Planung und Betrieb digital vernetzen und managen? IFMA Keynote at Swissbau, Basel

Campus Science Festival (2022). GeoBIM und DeMo Poster Presentation, Extended Reality - Visualisation of project results

Meslec, M., Ashworth, S., Fretz M., (2019). GeoBIM, Neue Realitäten im Facility Management: Was ist heute schon möglich, 3D Geoinformation Conference (3DGI 2019), FHNW Mutenz, CH

Meslec, M. (2018). The Value and Influence of Life Cycle Costing & Assessment with BIM. BIM Journal, Issue 5.

Meslec, M., Druhmann, C., Ashworth, S. (2017/18/19). BIM Use Cases Campus RA: Scan2BIM, AsBuilt BIM, Virtual Reality, Digital Real Estate Summit, POM Plus, Zürich

Meslec, M., Ashworth, S., Wyss, M. (2016). Scan2BIM Live Use Case Umwelt Arena, LifeCycle@Gebäude, Zürich

REVIEWER:
Elsevier Manuscript ID f-07-2020-0083.R3 for the Facilities Journal