Dr. Luzius Jean Petit Matile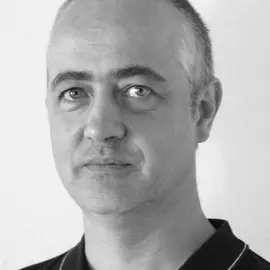 Dr. Luzius Jean Petit Matile
ZHAW School of Life Sciences and Facility Management
Institute of Natural Resource Sciences
Schloss
8820 Wädenswil
Membership of networks
Bodenkundliche Gesellschaft der Schweiz
Projects
Publications
Articles in scientific journal, peer-reviewed
Jean Petit Matile, Luzius; Berger, Roman; Wächter, Daniel; Krebs, Rolf,

2013.

Characterization of a new heat dissipation matric potential sensor.

Sensors.

13(1), pp. 1137-1145.

Available from: https://doi.org/10.3390/s130101137

Thompson, Alan Bruce; Matile, Luzius; Ulmer, Peter,

2002.

Some thermal constraints on crustal assimilation during fractionation of hydrous, mantle-derived magmas with examples from central Alpine batholiths.

Journal of Petrology.

43(3), pp. 403-422.

Available from: https://doi.org/10.1093/petrology/43.3.403
Conference contributions, peer-reviewed
Other publications
Oral conference contributions and abstracts
Jean Petit Matile, Luzius,

2009.

Anwendung und Weiterentwicklung der Moistick-Sonde zur bedarfsgerechten, Wasser sparenden Bewässerung.

In:

17. Jahrestagung der Schweiz. Gesellschaft für Pflanzenbauwissenschaften (SGPW): «Wasser für die Landwirtschaft», Nyon, 27. März 2009.

Schweizerische Gesellschaft für Pflanzenbauwissenschaften.

Matile, Luzius; Thompson, Alan Bruce; Ulmer, Peter,

1995.

Some thermal constraints on crustal assimilation in calc-alkaline batholiths.

In:

The origin of granites and related rocks.

Third Hutton Symposium : the Origin of Granites and Related Rocks, College Park MD, USA, 26 August - 2 September 1995.

U.S. Geological Survey.

Available from: https://doi.org/10.3133/cir1129
Publications before appointment at the ZHAW
Fischlin, A., Buchter B., Matile L., Hofer P., Taverna R. 2006: CO2-Senken und -Quellen in der Waldwirtschaft – Anrechnung im Rahmen des Kyoto-Protokolls. Umwelt-Wissen Nr. 0602. Bundesamt für Umwelt, Bern. 45 S.
Matile L., Thompson A. B. & Ulmer P. (1999) Fractionation Model for hydrous calc-alkaline plutons and the heat budget during fractional crystallization and assimilation. In: Bagdassarov N., Laporte D., and Thompson A.B. (eds.) Physics and Chemistry of partially molten rocks. Chapman & Hall, pp179-208.
Matile L., Thompson A. B. & Ulmer P. (1995) Some thermal Constraints on Crustal Assimilation in Calc-Alkaline Batholiths. U. S. Geol. Survey Circular 1129, 93.
Matile L. und Wimer T. (1993): Kontaktmetamorphose von kieseligen Dolomiten, Mergeln und Peliten im Südosten der Bruffione-Intrusion (SE Adamello, N-Italien). Schweiz. Mineral. Petrogr. Mitt. 73, 53-67.
Thompson A. B., Matile L. & Ulmer P. (2002) Some Thermal Constraints on Crustal Assimilation during fractionation of Hydrous Mantle-derived Magmas with examples from Central Alpine batholiths. J. Petrol., 43, 402-422.