Silvia Careddu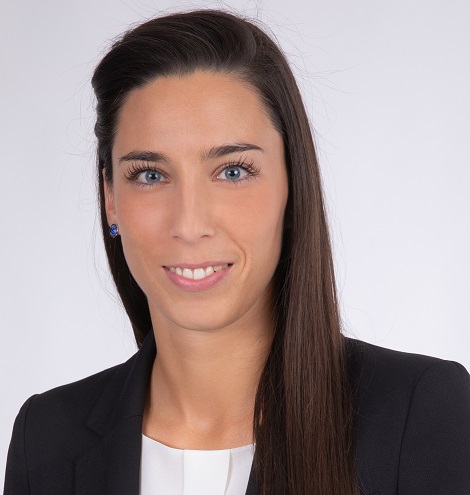 Silvia Careddu
ZHAW School of Health Sciences
Institute of Physiotherapy
Katharina-Sulzer-Platz 9
8400 Winterthur
Personal profile
Management role
Head, MAS in interprofessional Pain Management
Position at the ZHAW
Head of MAS in interprofessional Pain Management
Lecturer in Musculoskeletal Physiotherapy

https//www.zhaw.ch/de/gesundheit/weiterbildung/detail/kurs/mas-interprofessionelles-schmerzmanagement/
Expertise and research interests
Musculoskeletal Problems, especially patients affected by Low Back Pain
Acute/chronic pain
Interdisciplinary Treatment in patients suffering from chronic pain

Educational background
2018 Master of Science in musculoskeletal Physiotherapy, OMT svomp®, Zurich University of Applied Sciences, Winterthur (CH)

2012 Bachelor in Physiotherapy, college of higher education Claudiana/University of Ferrara, Bozen/Ferrara (I)


Professional milestones
Lecturer Biomechanics - Lucerne University of Applied Sciences, Bachelor of Science Medical Engineering, Horw (CH)

Physiotherapist at Centre of Pain Medicine, Swiss Paraplegic-Centre, Nottwil (CH)

Physiotherapist and scientific collaborator, Physio & Sport Luzern GmbH, Luzern (CH)

Membership of networks
Publications before appointment at the ZHAW
Careddu, S., Ljutow, A. & Reichmuth, N. Effektivität einer individualisierten, multimodalen Behandlung bei chronischen Schmerzpatienten. Schmerz 36, 30–38 (2022). doi.org/10.1007/s00482-021-00558-1


Luomajoki, H.A., Bonet Beltran,M.B., Careddu, S. & Bauer, C.M. Effectiveness of movement control exercise on patients with non-specific low back pain and movement control impairment: A systematic review and meta-analysis. Musculoskeletal Science and Practice, 36, 1-11 (2018)
doi.org/10.1016/j.msksp.2018.03.008.
Other publications
Speech:
World Confederation for Physical Therapy congress 2019, Mai 2019,
Präsentation Masterarbeit: "The Lumbar Spine Instability Questionnaire: Translation into German, Cross-Cultural Adaptation and Reliability Assessment"