Equal Mobility Through Paratransit Services?
While transport services that supplement public transport are vital for people with disabilities, they can be expensive for those affected, and their availability is often limited. This project is based on the experiences of persons with disabilities. It aims to create a foundation for improving paratransit services.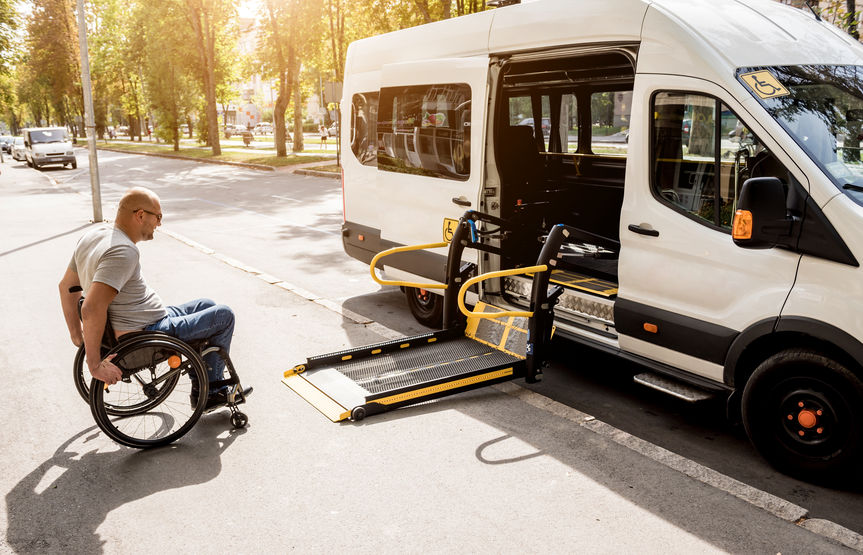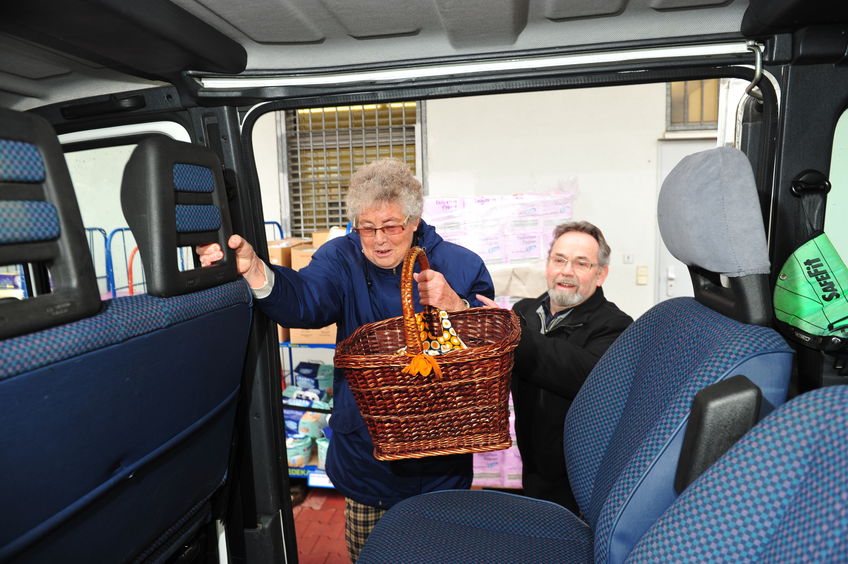 Some 60,000 people in Switzerland cannot use public transport at all or only to a limited extent for example due to a motor or visual impairment. To participate in daily life, they are dependent on paratransit services. Various insurance providers, such as health insurance funds and the Swiss public disability insurance and old-age and survivors' insurance schemes, partially provide financial support by subsidising travel. Similarly, there are foundations in some Swiss cantons that co-finance transport services. However, the responsibilities of these sponsors are often unclear. In addition, benefits may be tied to specific purposes and limited, for example, to a certain number of journeys per month.
Little is known about how people experience these limitations and how they affect the ability to work and engage in social activities. However, the viewpoint of those affected is relevant because Switzerland is obliged under the UN Convention on the Rights of Persons with Disabilities and the Swiss Disability Discrimination Act to facilitate the personal mobility of persons with disabilities.
This research project aims to collect the views of people with impaired mobility regarding
their need and use of paratransit services and

the effect of available transportation options on their daily lives.
The findings will help improve services for people with disabilities and facilitate their participation in socio-economic life.
For this project, the project team recorded the views of persons with disabilities from different perspectives and using several methods. First, using a qualitative approach, the experiences of those affected were identified by means of group discussions. These findings will serve as the basis for a large-scale quantitative survey in German-, French- and Italian-speaking Switzerland. The research team is also compiling an overview of the legal basis for paratransit services in Switzerland. Based on this overview and the qualitative and quantitative surveys, the researchers will develop recommendations for action involving relevant stakeholders.
In the summer of 2021, 31 subjects participated in five group discussions. The results showed that people use paratransit services for various purposes, such as seeing the doctor, going to therapy, shopping, leisure activities, and work. The subjects use paratransit services with varying frequencies. Some can rely on private transport services such as those provided by relatives. For others, paratransit services are the only option. This is why the high cost and insufficient availability of such services and poor coordination between cantons have a limiting effect on the lives of people whose mobility depends on them. Nevertheless, all focus group participants appreciate the paratransit services offered. In particular, they mentioned the personal care they receive from the drivers and the reliability of their services.
Based on these findings, the research team developed a survey which was conducted from June to August 2022. 536 people participated. The results will now be evaluated.
Project lead
Prof. Dr. phil. Brigitte Gantschnig
Project period
February 2021 - June 2023
Project team
Prof. Dr. phil. Brigitte Gantschnig, Head of ZHAW Occupational Therapy Research Centre
Dr. Ronald Liechti, Director, BTB (Canton of Bern Disability Transport Service) Foundation​​​​​​​
Dr. Martina Filippo, Research Associate, Center for Social Law, ZHAW School of Management and Law​​​​​​​
Selina Egger, MSc, occupational therapist, doctoral candidate at the ZHAW Occupational Therapy Research Centre
Thomas Ballmer, MSc, occupational therapist, research associate at the ZHAW Occupational Therapy Research Centre
Prof. Dr. Armin Gemperli, University of Lucerne, professor of health sciences
Project partners
Behindertentransporte Kanton Bern (BTB Canton of Bern Disability Transport Service)
ZHAW School of Management and Law
AGILE.CH
Pro Infirmis
University of Lucerne
Funding
Federal Bureau of the Equality of People with Disabilities
Behindertentransporte Kanton Bern (BTB Canton of Bern Disability Transport Service)
Pro Infirmis
Project status
Implementation
Projekt Partners / Funding