SENIORS-D
This is a study on improving the quality of life of people with dementia using an outcome-guided systematic assessment of distressing symptoms, needs, and care issues.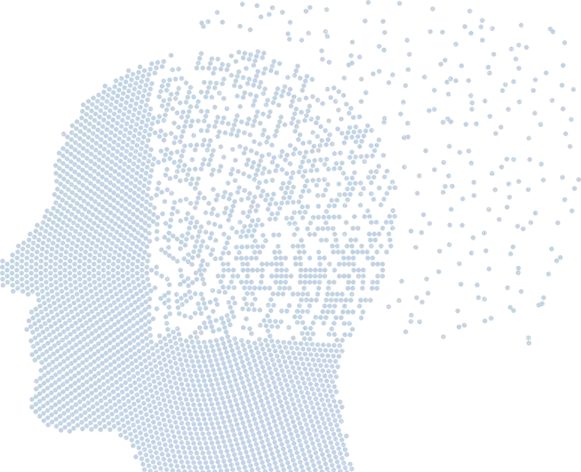 Many people suffering from advanced dementia have symptoms such as pain, depression or reduced mobility. These symptoms can have a great impact on their everyday lives.
IPOS-Dem (Integrative Palliative Care Outcome Scale for People with Dementia) is a tool to assess distressing symptoms and recognize the needs of people with advanced dementia. It belongs to the group of palliative care outcome scales developed by the Cicely Saunders Institute at King's College in London. The questionnaire has been translated into German at the Klinik für Palliativmedizin, LMU Klinikum, Ludwig-Maximilians-Universität, Munich.
Currently, IPOS-Dem is being adapted to Swiss culture by the SENIORS-D study team with the support of family members of dementia suffers and nursing staff.
Recognising distressing situations early
IPOS-Dem is an easy-to-use assessment tool that can be used by professionals as well as the family caregivers of people with advanced dementia. Distressing symptoms can thus be identified at an early stage so that prompt action can be taken to reduce the burden on those affected and their families.
International initiative and co-operation
The SENIORS-D project is part of an international initiative to improve the assessment of distressing symptoms and patient-centric findings of people with advanced dementia. In this initiative, we work with leading experts in the field of palliative care and dementia from the UK and Germany.
The goal of this project is to provide family members and nurses with a simple, robust assessment tool that allows them to identify distressing symptoms in persons with advanced dementia using the IPOS-Dem.
IPOS-Dem belongs to the group of patient-centric outcome instruments and is used to identify and assess these symptoms in many European countries.
SENIORS-D is a multicentric study using both qualitative and quantitative research methods.
Part 1: Cultural adaptation of the IPOS-Dem questionnaire
Part 2: Validation of the IPOS-Dem questionnaire
The research results enable the use of an accurate, reliable measuring tool with which to record distressing symptoms in persons with advanced dementia. The instrument follows a palliative care approach and can be used by care-at-home (Spitex) services as well as in acute geriatrics in German-speaking Switzerland.
It recognizes distressing symptoms early, making it possible to initiate focused intervention measures immediately. IPOS-Dem can be used by nurses as well as by care-giving family members of people suffering from dementia.
First results are expected by summer 2022.
The project is funded by the Gloria Grathwohl Palliative Foundation (GGPS).