Master of Physiotherapy Focus Areas
The Master of Science in Physiotherapy offers five focus areas for specialisation. The non-clinical focus area of Professional Development and the clinical focus areas of Musculoskeletal, Paediatrics, Physical Activity and Sport. All focus areas are available every two years.
2023
2024
2025
2026
Muskuloskeletal
Physical Activity
Sport
Paediatrics
Professional Development
as 2023
as 2024
Advanced clinical knowledge and practical skills for assessments of and interventions on the spine and extremities are covered in the focus area Musculoskeletal. Special topics of musculoskeletal physiotherapy (for example: headache, dizziness, chronic pain) and manipulation of the spine and extremities are taught during the studies. Additionally, an overview of the diagnostics of related fields and broad information on biomechanics and motion analysis is given.
The musculoskeletal focus area includes the option of acquiring the title of "manual therapist PT OMTsvomp®", recognised by the IFOMPT (International Federation of Orthopaedic Manipulative Physical Therapists), in addition to the MSc degree.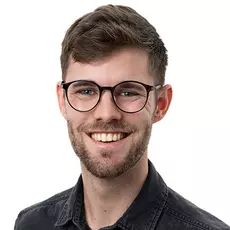 "In the MSc degree programme focus area Musculoskeletal, I have been able to develop my practical skills while gaining a deeper insight into research. Professionally, new opportunities have opened up for me and I was able to take over the leadership of a specialist group. Thanks to the Master's, I have a wider understanding of the role of the physiotherapist and feel very well equipped for my professional future."
Ramon Gubser, MSc in Physiotherapy student, Musculoskeletal
The focus area Physical Activity (PA) provides in-depth theoretical knowledge and teaches practical skill sets to use in assessments, training techniques and interventions for promoting physical activity and specific exercise, as well as techniques in effective communication, motivation and behaviour change. In this focus area, the physiotherapist's role is that of a physical activity expert and provider of specific exercise for patients with chronic illnesses and those who are healthy. During the course programme, students will gain advanced skills in developing and implementing interventions, analyzing behaviour, structural environmental conditions and campaign planning. The focus area modules and subjects are complemented by higher-level content in the areas of biomechanics and movement analysis, as well as modules on advanced practice.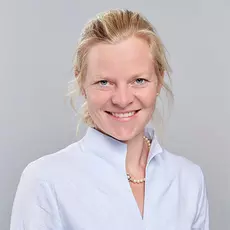 «MSc physiotherapists specializing in physical activity are experts in promoting physical exercise for people of all age groups – no matter whether they have an acute or chronic health condition, or are healthy.»
Anne-Kathrin Rausch is responsible for the focus area Physical Activity. She works as a research associate on the MSc programme, and in the Physiotherapy Science Research Unit.

Paediatrics focusses on advanced clinical knowledge and practical skills in the diagnosis and therapy of children from neonatal age to adolescence. It deals with motor learning in children, developmental psychology, pedagogy, and didactics, along with the international classification of functional ability, disability, and health of children and adolescents (ICF-CY).
The focus of the assessments and interventions in paediatrics is on pathologies of the musculoskeletal system, internal organs, neuromotor, and sensory functions. The programme also deals with other specialist topics (e.g., cystic fibrosis, tumours, plexus paresis, and burns), paediatric rehabilitation and aids, as well as child abuse and child protection. These areas of competence are supplemented with broad professional knowledge in the fields of biomechanics and motion analysis.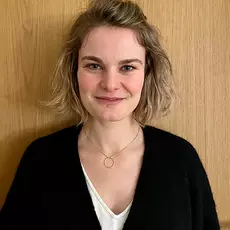 "After several further education courses, I was looking for a more comprehensive course, which, in addition to technical content, would also open up new professional opportunities for me. The many sides of pediatrics make it an exciting, pioneering area of physiotherapy. But I also appreciate the work-and-study aspect of the degree programme, because it brings variety into everyday working life and encourages continuous learning."
Cosima Brodure, MSc in Physiotherapy student, Paediatrics
In this focus area, students acquire advanced clinical knowledge and practical skills to look after athletes in training, help them prepare for competitions, and treat and prevent injuries. The program provides the advanced skills necessary for sports rehabilitation, the care and treatment of top athletes, and first aid for sports injuries both in general and related to high-performance sports. In addition, students gain extensive professional knowledge in the areas of training theory and performance diagnostics, sports medicine and nutrition, sports psychology, biomechanics, and motion analysis.
Classes are practice-orientated and take place in Winterthur at our cooperation partner, WIN4. This centre offers comprehensive facilities in the fields of sport, health, training, and events. As well as a seminar room, state-of-the-art training equipment is available for rehabilitation and training purposes, in particular for strength, speed, endurance, and coordination.
The curriculum follows the guidelines of the International Federation of Sports Physical Therapy (IFSPT). Students who complete the MSc programme with this specialisation will be entitled to register with the IFSPT.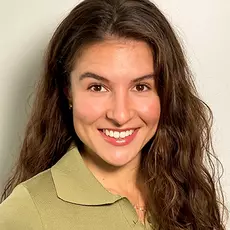 "In the MSc specializing in Sport, I am extending skills in scientific work, and, in addition, honing my practical skills for evidence-based practice. The degree enables me to support my patients with in-depth knowledge during their sport rehabilitation. In addition, new professional opportunities in research and teaching are opening up for me."
Laura Richiusa, MSc in Physiotherapy student, Sport
In this focus area, students acquire advanced knowledge and skills related to the challenges of the health care system that qualify them for activities in research and teaching as well as for the new and advanced activities in a clinical setting. They focus on the implementation of research results in practice, chronic care management, communications, and patient education. The role and application of new technologies are also important issues in this area of physiotherapy. Selected physiotherapeutic approaches to treat the musculoskeletal system, inner organs, and the vessels, as well as neurology and geriatrics, are examined and discussed regarding current evidence and relevance to practice. Biometrics and motion analysis and control are also covered.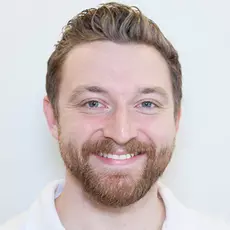 "I would like to be proactive in the future of the profession of physiotherapy. The focus on Professional Development is the optimum preparation for my work in career and professional development – both at the micro and macro level. In addition, I am being introduced to tools for everyday working life, of which I knew nothing before."
Philipp Schneider, MSc in Physiotherapy student, Professional Development