Interprofessional Education
To maintain the high quality of the Swiss healthcare system and its focus on the population and their needs, cross-sectoral and interprofessional collaboration between the various service providers is essential.
The Swiss healthcare system is characterised by the diversity and coexistence of its many providers, who are involved at the intersection of many care and treatment processes. Their collaboration must be designed with care and consideration.
Interprofessionalism may well a key factor in achieving quality in health care. To foster collaboration between the different professions, our study programs include interprofessional teaching and learning settings. They provide interprofessional education, which "occurs when two or more professions learn about, from and with each other to enable effective collaboration and improve health outcomes," according to the Framework for Action on Interprofessional Education & Collaborative Practice issued by the World Health Organization in 2010 (p.13).
Interprofessional Education at the School of Health Sciences
The School of Health Professions unites various health professions under one roof. This enables us to promote an intensive interprofessional exchange among future professionals. In mixed classes, students from different study programs acquire knowledge that is relevant to all health professionals and acquire skills that are essential for interprofessional collaboration and teamwork.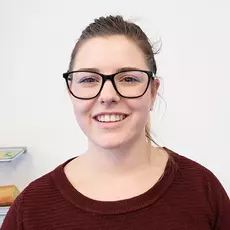 "To me, interprofessionalism means that people from different professions exchange ideas and work together to find solutions. It also means that I can consult with others when I reach my professional limits."
Jasmin Brenn, student, BSc in Occupational Therapy, ZHAW School of Health Professions
Overview of Interprofessional Modules
At the Bachelor's level, interprofessional education consists of modules promoting knowledge and skills necessary for the professional practice of all health professions taught at the School of Health Professions. In classes composed of students from various study programs, students learn to think outside their own professional boundaries. Here, we focus on the goal- and result-oriented collaboration of different professions and disciplines.
Scientific Work and Qualitative Research Methods

Scientific Work and Quantitative Research Methods

Science Communication

Advanced Scientific Research
Communication and Collaboration
Client-Centred Communication in Interprofessional Contexts

Challenging Professional Practices and Collaboration

Interprofessional Collaboration in Theory and Practice
Society, Culture and Health 1 and 2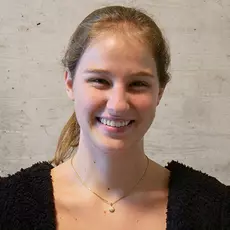 "During my internship, we once had to prepare a patient for an early discharge. The physiotherapy team instructed her on how to handle her splints, nursing showed her how to dress her injury, and the occupational therapists arranged for supportive aids and adapted her home to accommodate her impairment. Once the patient returned home, she received care from Spitex. That was very exciting."
Ariane Gerber, student, BSc in Physiotherapy, ZHAW School of Health Professions
Interprofessional Learning in a Practical Environment: ZIPAS (Zurich Interprofessional Training Station)
At University Hospital Zurich and later at other training hospitals, apprentices and students from different professions are to be given the opportunity to care for "real" clients together with and under the supervision of professionals. A total of six institutions are participating in the development of ZIPAS, an inter-institutional and inter-professional training scheme based on the Scandinavian model: the Careum Foundation, University of Zurich (Faculty of Medicine), University Hospital Zurich, Careum Education Centre, Zurich University of Applied Sciences (ZHAW School of Health Professions), and the Centre for Healthcare Education. This project crosses borders and explores new ways for the educational concepts of tomorrow.
Winter School - International and Interprofessional
A winter school jointly organized by the ZHAW Schools of Health Professions and Social Work and the INUAS and COHEHRE networks offers students from our university, students from other parts of Switzerland, and students and experts from other countries the opportunity to exchange ideas on important professional topics. Our Winter School enables joint learning and the acquisition of knowledge and skills for international dialogue and interprofessional collaboration.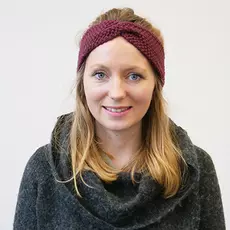 "I've been able to take home a lot from the Winter School. For me, it's ideal for such courses to be taught together. In this way, the different professions can benefit from each other."
Nele Petersen, student, BSc in Nursing, The Hochschule Hannover – University of Applied Sciences and Arts