Dr. Anna-Lena Majkovic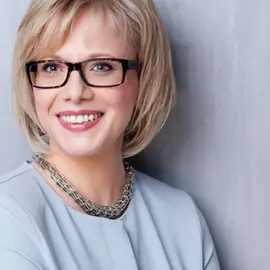 Dr. Anna-Lena Majkovic
ZHAW School of Applied Psychology
IAP Institute of Applied Psychology
Pfingstweidstrasse 96
8005 Zürich
Work at ZHAW
Position at the ZHAW
Work and Organisational Psychologist

https//www.zhaw.ch/de/psychologie/institute/iap/iap-studie/
Education and Continuing education
Professional milestones
Awards / Grants
Fellow in Business and Management, Durham Business School, Durham University, UK
PhD Studentship, University of Kent, UK
Various British Psychological Society Grants
International Exchange Scholarship (2 semesters), Monash University, Australia
Certificate for Best Intermediate Diplom, Free University of Berlin, Germany


Educational background
Dr. Anna-Lena Majkovic studied Psychology and Politics at the Free University Berlin, Germany and at Monash University, Melbourne, Australia. She received her PhD in Organisational Psychology from the University of Kent, UK,
Anna-Lena worked as a Lecturer in social and organisational psychology, statistics, research methods and career development at the University of Kent and at Christ Church University, UK. After her PhD, she was awarded a Fellowship in Business and Management at Durham Business School, Centre for Leadership and Followership, Durham University, UK.
She obtained advanced degrees in adult and corporate learning, Diversity Management and is a Fellow of the Higher Education Academy, UK.


Membership of networks
Publications
Books and monographs, peer-reviewed
Book parts, peer-reviewed
Majkovic, Anna-Lena; Negri, Christoph,

2019.

Der Mensch in der Arbeitswelt 4.0

.

In:

Süss, Daniel; Negri, Christoph, eds.,

Angewandte Psychologie : Beiträge zu einer menschenwürdigen Gesellschaft.

Berlin:

Springer.

pp. 69-76.

Available from: https://doi.org/10.1007/978-3-662-58409-5_6

Majkovic, Anna-Lena; Negri, Christoph,

2019.

Psychologie des Führens in der Arbeitswelt 4.0

.

In:

Negri, Christoph, ed.,

Führen in der Arbeitswelt 4.0.

Berlin:

Springer.

pp. 1-8.

Available from: https://doi.org/10.1007/978-3-662-58411-8_1
Other publications
Publications before appointment at the ZHAW
Majkovic, A. L. & Wright-Neville, D. (2004). The political psychology of terrorist violence. Monash University, Melbourne, Australia
Majkovic, A. L., & Büttner, C. (2005). Peace and democratic education within the context of intercultural learning. In Students for Europe. Retrieved 15, July, 2007, from psydok.sulb.uni-saarland.de/volltexte/2006/835/pdf/comenius_bericht.pdf