Dr. Laura Maria Wade-Bohleber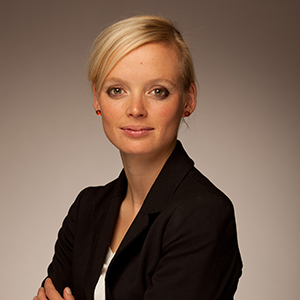 Dr. Laura Maria Wade-Bohleber
ZHAW School of Applied Psychology
Section for Clinical Psychology and Health Psychology
Pfingstweidstrasse 96
8005 Zürich
Personal profile
Position at the ZHAW
www.zhaw.ch/de/psychologie/forschung/klinische-psychologie-und-gesundheitspsychologie/
Membership of networks
Projects
Publications
Articles in scientific journal, peer-reviewed
Book parts, peer-reviewed
Other publications
Oral conference contributions and abstracts
Publications before appointment at the ZHAW
Boeker, H., Richter, A., Himmighoffen, H., Ernst, J., Bohleber, L., Hofmann, E., Vetter, J., & Northoff, G. (2013). Essentials of psychoanalytic process and change: how can we investigate the neural effects of psychodynamic psychotherapy in individualized neuro-imaging? Frontiers in Human Neuroscience, 7, 355.

Vetter, J., Bohleber, L., & Böker, H. (2015). Psycho-und soziotherapeutische Interventionen bei bipolaren affektiven Störungen: Review. Zeitschrift für Psychiatrie, Psychologie und Psychotherapie.



Other publications
Bohleber, L., Crameri, A., & von Wyl, A. (2016). Stressprävention bei Jugendlichen –
welche neuen Wege ermöglichen Apps? Erfahrungen mit einem Peer-Mentoring-Ansatz. Posterpräsentation: DGPPN Kongress, Berlin.

Bohleber, L., Amstad, F., Telesko, R., Bendel, O., & von Wyl, A. (2014) Stress prevention in a risk and non-risk group of adolescents using a web based application. Talk at the 14th Biennial Conference of the European Association for Research on Adolescence, Cesme, Turkey.