Bachelor studies Biotechnology
Are you interested in a key technology of the future? Biotechnology combines knowledge from biology, medicine and technology.
«Little things that make a big difference make my life more interesting! As a biotech student, I am a huge fan of microbes. I love to create new products with these small organisms, which you can combine in so many ways. My private life also has many sides to it.» Tanja, Biotechnology student
Biotechnology is one of the key technologies of the future. It is the interdisciplinary combination of biological, medical and technical sciences. The aim is to produce or analyse useful compounds derived from beneficial micro-organisms, animal and plant cells, or their components.
Biotechnological methods allow the production of substances that are difficult or impossible to produce by purely chemical methods. Today more and more analytical methods are based on biological principles.
The majority of classes in the Bachelor's programmes are taught in German. As a visiting student, you need a language level of B2 in the language in which your programme is taught.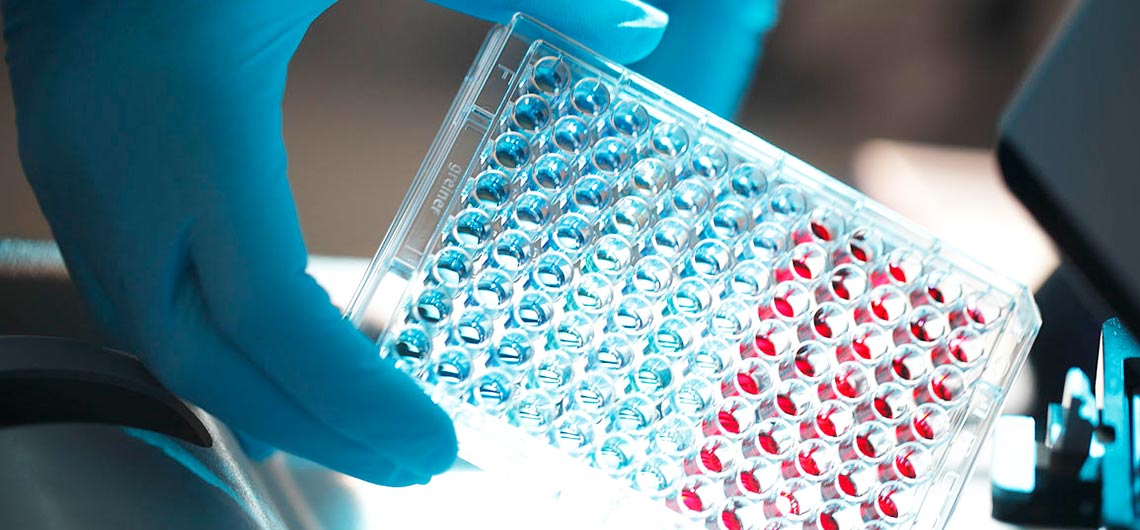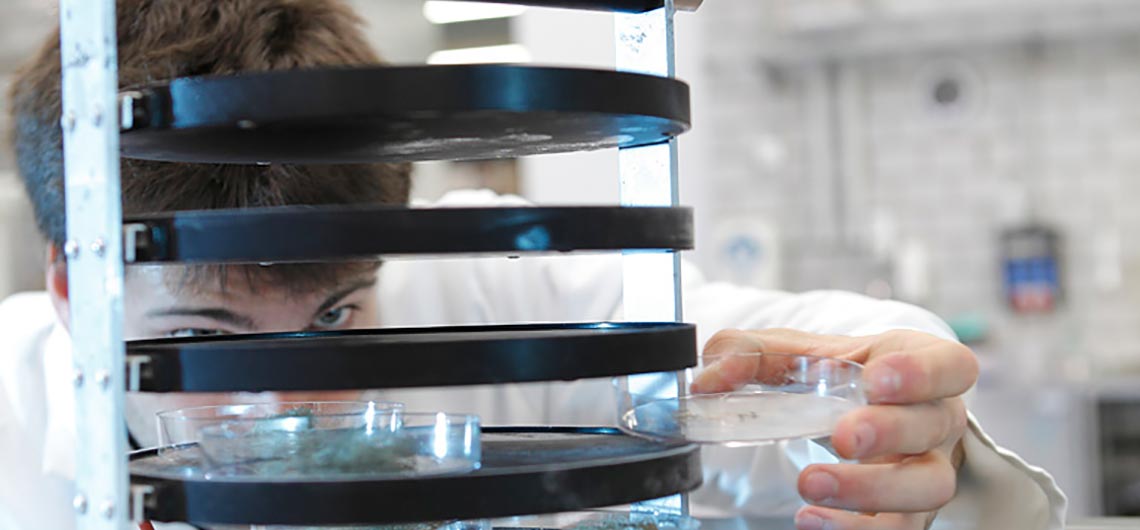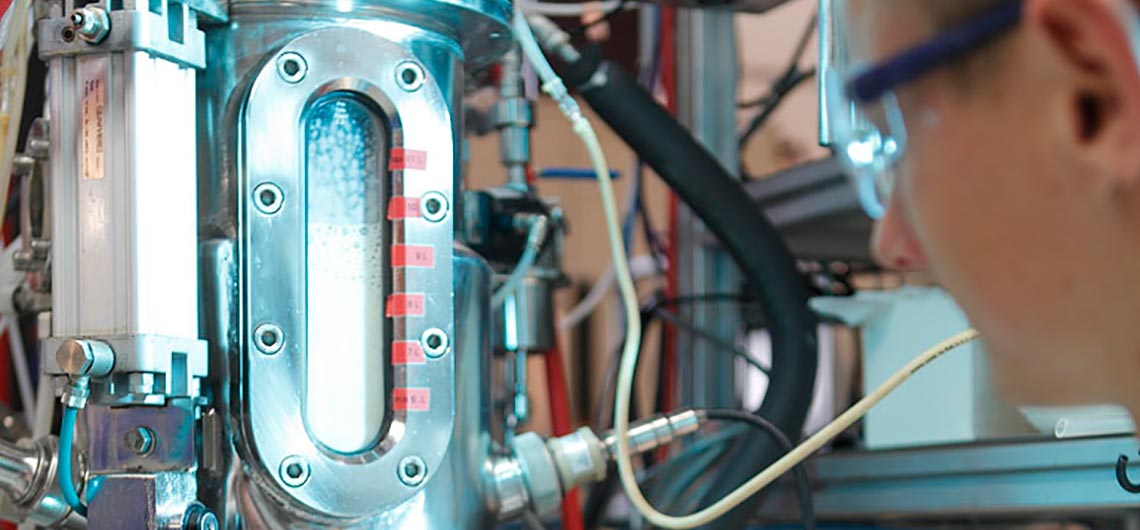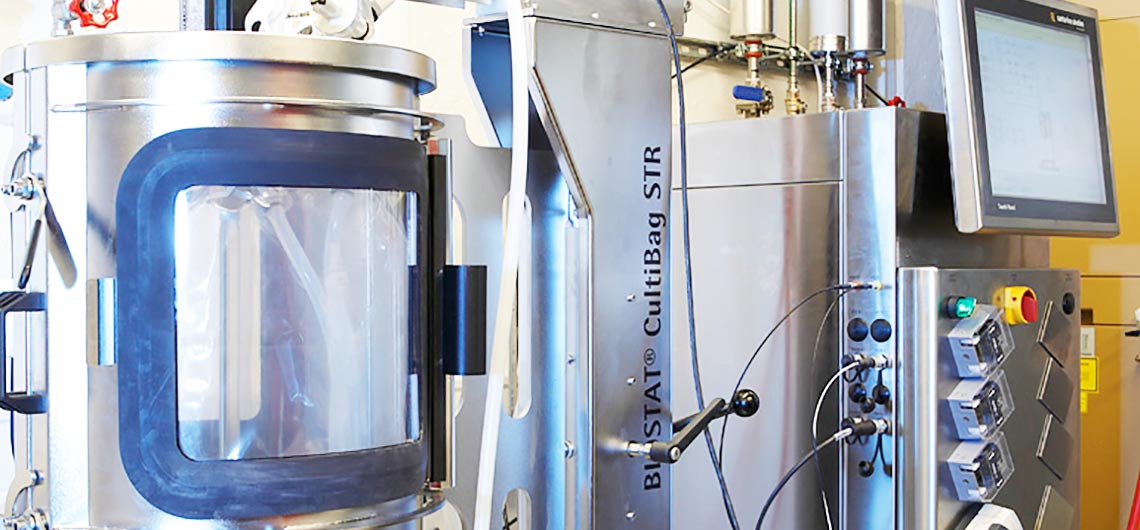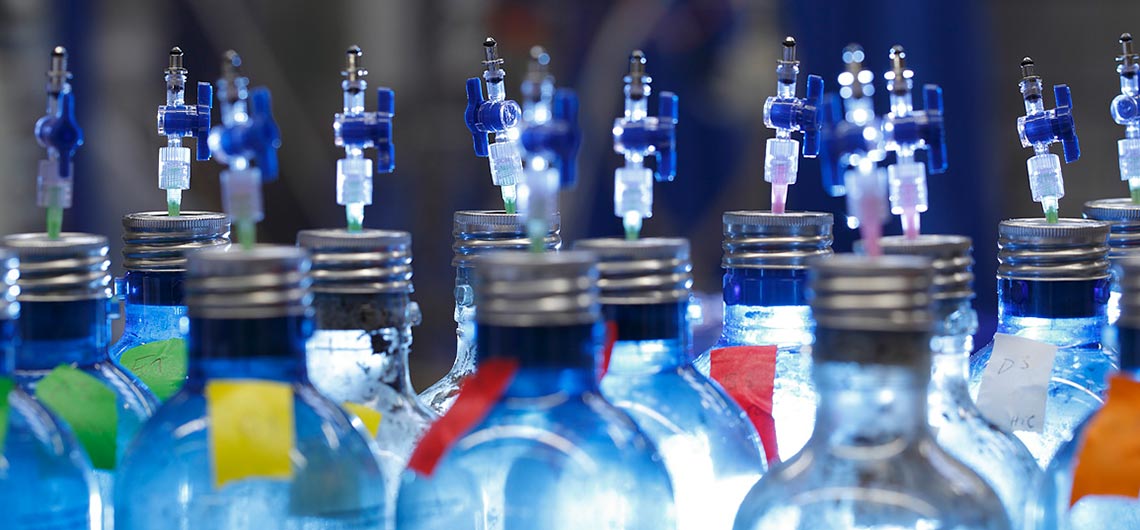 Are you interested in natural sciences such as biology, biochemistry and molecular biology? Do you enjoy performing experiments and would you like to develop new products? Are you also fascinated by industrial processes and systems? Then the Bachelor's degree programme in Biotechnology is just the thing for you!
In addition to subject-specific and general educational content, the emphasis in this study programme is placed on independent work, creativity, teamwork, communication, and holistic thinking. These skills are actively encouraged by participation in projects and research assignments from industry. In preparation for your last year of study you can choose whether to specialise in Bioprocess Development and Bioengineering or Molecular, Micro- and Cell Biology, the two majors offered in this degree programme. This allows you to focus on your future career orientation, whether in the field of biotechnological processes or the production of drugs.
We also offer six interdisciplinary minors. They give your studies an individual profile in the fifth semester.
The study programme is designed to be taken full-time and lasts six semesters. In the third year you can choose from a variety of modules to put together your own individual study plan. In this way you can adapt part of your studies to suit your previous experience, interests and career goals. The study programme can also be completed on a part-time basis. Furthermore, the modular structure enables you to spend a semester studying abroad and take part in student exchanges with our partner universities.
After foundation studies in the first year, you expand your scientific and technical knowledge and skills in the second year. With your specialisation in the third year you can focus on your own particular interests. Through many practical sessions in small groups, you acquire methodological and social competence. In the fourth semester, as part of your literature review, you also learn how to write scientific publications. In addition, the subsequent semester assignment and Bachelor's thesis promote your ability to work independently on projects with a high degree of self-confidence.
After graduation, you are able to solve practical biotechnological tasks, and take on specialist and managerial duties. You know how to use chemical, microbiological, molecular-biological and immunological methods to quantitatively and qualitatively evaluate organisms and molecules.
You are also able to develop complete biotechnological and pharmaceutical processes. Furthermore, as a biotechnology graduate, you take into account the relevant ethical, regulatory, social, ecological and economic environment. You have the skills to evaluate and communicate results from research, development and production. Not only are you equipped with practical know-how from your studies, you are also aware of how to expand your specialist knowledge continuously and to network in your field.
Biotechnology offers many exciting work opportunities and steady growth is predicted for the industry. In addition to large international companies, many small and medium-sized enterprises (SMEs) and start-up companies are finding a place in the market.
Typical applications and industries:
Pharmaceutical industry

Research institutions

Bioanalytical laboratories

Engineering companies

Hospitals

Cosmetic industry

Suppliers and equipment manufacturers (laboratory and diagnostic equipment)

Environmental agencies

Licensing and supervisory authorities

Planning, consulting and service companies
Conditions for acceptance
The study programme is multidisciplinary and students come from a broad variety of educational backgrounds.
Candidates with a vocational baccalaureate and an apprenticeship in a field related to biotechnology (technical, chemical, biological, medical and pharmaceutical professions) can begin their studies directly.

Candidates with a vocational baccalaureate and an apprenticeship in an unrelated profession are required to have one year's work experience in the field of biotechnology. Six months of general work experience in laboratories is recognised, meaning that a further six-month internship would still be required for admission.

Candidates with an academic baccalaureate or professional baccalaureate (Fachmaturität) must have completed 12 months' work experience in a biotechnological field. The recognition of professional and/or subject area experience is granted by the programme director "sur dossier".
For information on further admission options (e.g. foreign qualifications), please contact the programme director.
Do you have any questions?
This might also interest you
Registration bachelor's programme
Ready for a new chapter in your life? Apply now.
Support services
Preparation and assistance for students in the fields of natural science, physics, maths or IT.
Preparing to bachelor studies
We provide additional preparatory support courses for individual preparation (only in German).
Registration bachelor's programme
Preparing to bachelor studies
Ready for a new chapter in your life? Apply now.
Preparation and assistance for students in the fields of natural science, physics, maths or IT.
We provide additional preparatory support courses for individual preparation (only in German).