Section of Cell Physiology and Cellular Engineering
«Curiosity is always the first step to solving a problem.» Galileo Galilei
The research of the group of Cell Physiology and Cellular Engineering covers a broad spectrum of cell biology with a focus on human stem cell research, cell-based assays/reporter systems, cellular engineering and immunology (generation of novel antibodies). We support the exchange of knowledge and technology transfer from academic research to applied biotechnology and work closely with various partners in the industry and at universities.

The group consists of a very dedicated and innovative team of experienced, long-time academic staff and students in the course of their training.


We support our collaboration partners with a high level of competence in specific aspects of cellular biology.
An overview of our areas of expertise are listed below:
Our activities include teaching, R&D and services. In collaboration with our partners, we support the conversion of ideas into products and develop innovative solutions. A collaboration can be also financially supported by the state research funding (for example CTI, SNF, EU) or be processed in the form of student works (semester, bachelor and master thesis).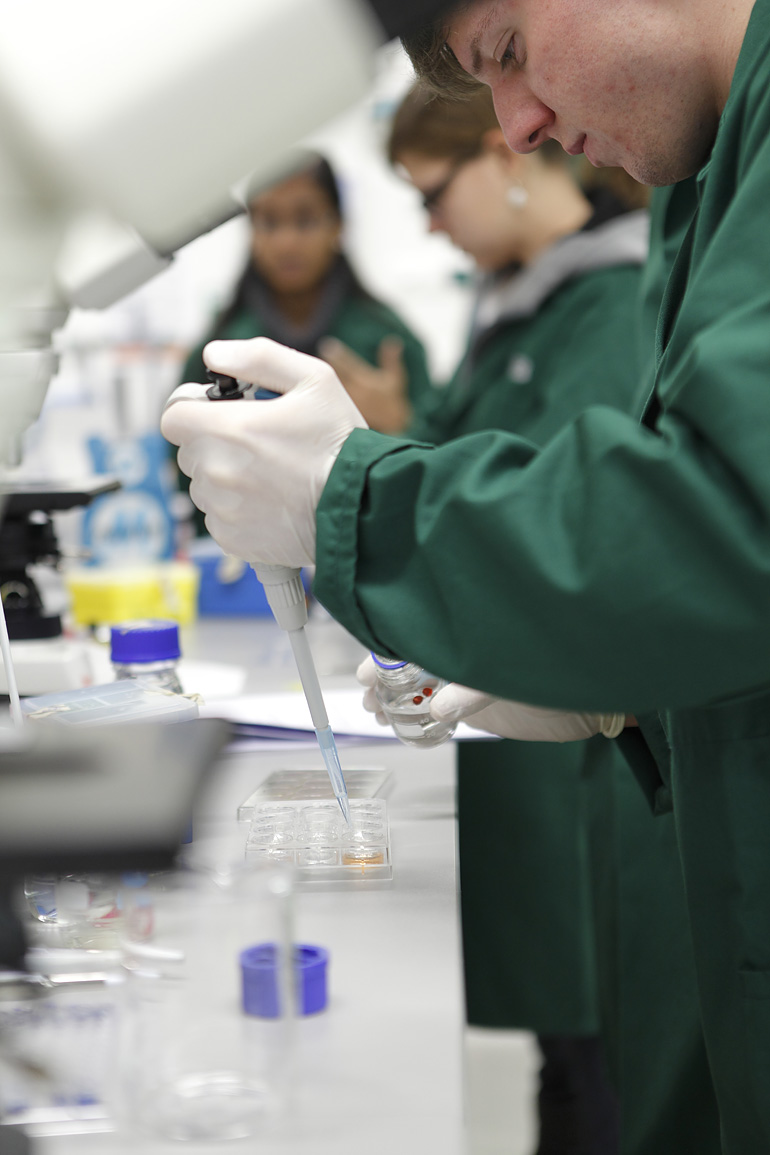 The group of Cell Physiology and Cellular Engineering gives lectures and trainings as part of the Bachelor's and Master's program in Biotechnology and Pharmaceutical Biotechnology and supervise constantly semester, bachelor and master theses to project-specific and interdisciplinary topics .
More about our activities in teaching:
⇒ Bachelor of Science (BSc) in Biotechnology
Biology 1 (Module Biology 1, 1st Sem.)

Biochemistry 1 (Module Chemistry 3, 3th Sem.)

Biochemistry 1 training (Module Chemistry 3, 3th Sem.)

Cell biology 1 (Module Biologie 3, 3th Sem.)

Training cellculture technology (Module Biology 3, 3th Sem)

Cell biology 2 Training (Module Elective Course 2, 6th Sem)
⇒ Master of Science (MSc) in Life Sciences
Cellular and molecular physiology (T8)

Drug formulation and biological test systems

Biodesign: Ways to active pharmaceutical ingredients