Dr. Mike Krey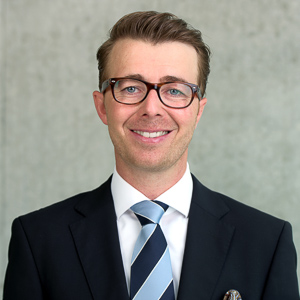 Dr. Mike Krey
ZHAW School of Management and Law
Department General Management
St.-Georgen-Platz 2
8400 Winterthur
Personal profile
Position at the ZHAW
Membership of networks
Projects
Publications
Articles in scientific journal, peer-reviewed
Book parts, peer-reviewed
Conference contributions, peer-reviewed
Other publications
Oral conference contributions and abstracts
Krey, Mike,

2012.

Status Quo und Handlungsempfehlungen zu IT Governance, Risk Management und Compliance (IT GRC) im Spital.

In:

12. Schweizerischer eHealthcare Kongress, Nottwil, 18.-19. September 2012.

Krey, Mike,

2011.

Governance, risk management und compliance (GRC) im Krankenhaus : Auslegeordnung eines Problems.

In:

56. GMDS Jahrestagung Workshop: IT Governance und IT Servicemanagement im Gesundheitswesen, Mainz, Deutschland, 26.-29. September 2011.

Krey, Mike,

2011.

Method for the adoption of information technology governance, risk and compliance in the hospital environment.

In:

11. itSMF Jahreskongress 2011: Future of ITSM, Kassel, 5.-6. Dezember 2011.
Other publications
Beiträge, peer-reviewed:

Krey, Mike (2017). Enterprise IT Consumerization in the Hospital Environment. International Journal of Healthcare Management, Volume 11, Issue 3. Peer reviewed.

Krey, Mike (2015). Enabling IT in Health Care: A 5-Year Comparison of Swiss Hospitals.Journal of Information Technology, 1798-2340 220-230. Peer reviewed.

Krey, Mike (2013). Dealing with effective IT Governance, Risk Management and Compliance – Process approach bringing IT closer to higher maturity. In: Proceedings e-health 2013 Summit. Wien: Springer. Peer reviewed.

Krey, Mike; Keller, Thomas (2011). Towards a Classification of Information Technology Governance Frameworks for the development of an Governanace, Risk and Compliance Framework for Health Care. In: IEEE International Workshop on Consumer eHealth Platforms, Services and Applications (CCNC'2011 Workshop CeHPSA). (34 - 38 ). Las Vegas: IEEE Computer Society. Peer reviewed.


Beiträge, nicht peer-reviewed:

Krey, Mike (2014). ZHAW mehr als nur eine Bildungseinrichtung – Leistungsaufträge einer Hochschule und Bedeutung für ein Schweizer KMU. Gewerbe- und Industrieverband Bachenbülach, 22. Oktober 2014