Dr. Fabio Duma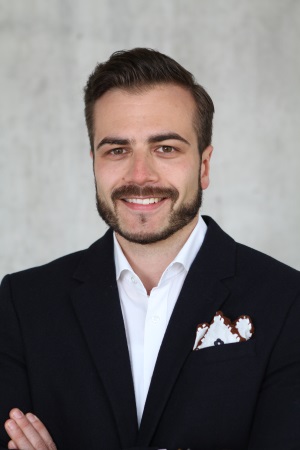 Dr. Fabio Duma
ZHAW School of Management and Law
Center for Culture & Creativity in International Business (C3IB)
Theaterstrasse 17
8400 Winterthur
Personal profile
Position at the ZHAW
Senior Lecturer; Luxury, Cultural & Creative Industries
Professional development teaching
Expertise and research interests
I am interested in the production and consumption of luxury and high-end goods, -services and -experiences in corporate, brand-focused and independent, artisanal contexts.

Equipped with professional, entrepreneurial and academic experience, I am firmly positioned at the intersection of academic research and practice.

As an advisor, I am close enough to business to understand and effectively support corporations and independent (artisan) entrepreneurs with new insight and help them to pragmatically adapt their strategies to changing macro-environmental circumstances.
Yet, in my role as a researcher and lecturer, I have enough distance to function as a critical observer of the Luxury and High-End Industries (part of the Cultural & Creative Industries), the role of management in a traditionally craft-based sector and evolving luxury consumption practices and their impact on a social, ecological and economic level.

My lecture topics are:
- Introduction to Luxury & Luxury Management From an Interdisciplinary Perspective
- Luxury Foresight: Trends, Tendencies & New Business Models
- Rethinking Luxury: Critical Constructive View on the Luxury Sector and its Future
- Artisan Entrepreneurs, Independent / Niche Players in the Luxury Sector & Meta-Luxury Business Models
- Luxury Customer Experience, Luxury Selling & Management of the Personal Interaction
- Luxury Marketing Specifics & Communication of Exceptional Value
- The Value & Role of Craftsmanship in a Digitalized and Brand-Focused World
- Managing the Digital Transformation in the Luxury Sector

My research interests are:
- Consumer Behavior / Transformational Consumer Research: Bespoke Experience & Consumer Transformation
- Craft & Creative Work in the Contemporary Luxury Sector: Value of Craftsmanship, Work conditions, social status, well-being of workers / craftspeople in corporate settings vs. independent artisan entrepreneurs; balancing of tradition & innovation, continuity & change
- Critical Luxury Management Studies: Role of growth-focused corporations & management in the preservation of cultural heritage vs. precarization of craftsmanship and manual labor; alternative lenses on prosperity and success in the cultural & creative industries (e.g., Recognition, Resonance)

My research methods:
I primarily a qualitative researcher with an interest in context, meaning and deep understanding of the phenomena under study. I am, however, non-paradigmatic with regards to the choice of my research methods. In my opinion method follows the research question and as such, depending on the research context and objective, I use a variety of methodological approaches, including interpretive research and survey research.

Educational background
Dr.oec. HSG (Ph.D. HSG)
Master of Arts (HSG) in Marketing, Services & Communication Management
Bachelor of Arts (HSG) in Business Administration
Certifical of Advanced Studies in University Didactics (ZHAW)

Publications
Articles in scientific journal, peer-reviewed
Books and monographs, peer-reviewed
Book parts, peer-reviewed
Conference contributions, peer-reviewed
Other publications
Oral conference contributions and abstracts