Prof. Dr. Christof Brändli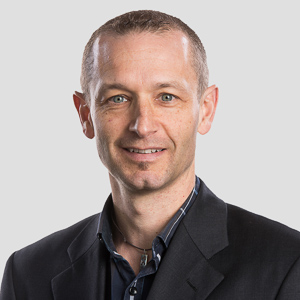 Prof. Dr. Christof Brändli
ZHAW School of Engineering
Forschungsbereich Klebstoffe und Polymere Materialien
Technikumstrasse 9
8400 Winterthur
Personal profile
Management role
dep. Director of Institute, Institute of Materials and Process Engineering www.zhaw.ch/impe
Position at the ZHAW
Senior Lecturer, Head Laboratory of Adhesives and Polymer Materials

www.zhaw.ch/de/engineering/institute-zentren/impe/laborbereiche/klebstoffe-und-polymere-materialien/
Expertise and research interests
Adhesive formulation, polymer synthesis, polymer functionalisation, polymer processing, rheology, thermo-mechanical analysis, surface charachterisation
Educational background
Study of chemistry, University of Zurich, Switzerland
PhD, Department of Chemistry, University of Berne, Switzerland
Professional milestones
1996 – 1999 PhD, Department of Chemistry, University of Berne, CH
2000 - 2001 Postdoc, Material Science, University of California, Santa Barbara, USA
2001 - 2005 R&D Leader, Chemspeed Technologies, Augst/BL, CH
2005 - 2007 Product Manager, Process Analytics, Mettler Toledo, Urdorf/ZH, CH
2007 - 2012 R&D Leader, Structural Adhesives, Dow Automotive, Horgen/ZH, CH
seit 2012 Senior Lecturer, Head Laboratory of Adhesives and Polymer Materials, ZHAW

Membership of networks
Projects
Publications
Articles in scientific journal, peer-reviewed
Other publications
Oral conference contributions and abstracts
Publications before appointment at the ZHAW
A. Lutz, C. Brändli, "Neue crashstabile Strukturklebstoffe: Optimal haftend, temperaturstabil und länger lagerfähig", Adhäsion Kleben & Dichten, ADH Ausgabe Nr.: 2010-03.

C. Brändli, "abc Technologies 2004", Chimia, 2004, 58, 163-165.

R. Hoogenboom, M.W.M. Fijten, C. Brändli, J. Schröer, U.S. Schubert, "Automated Parallel Temperature Optimization and Determination of Activation Energy for the Living Cationic Polymerization of 2-Ethyl-2-oxazoline, Macromol. Rapid Commun. 2003, 24, 98-103.

C. Brändli, P. Maiwald, J. Schröer, "Automate Equipment for High-Throughput Experimentation, Chimia 2003, 57, 284-289.

C. Brändli, "Kombinatorische Materialwissenschaft", Neue Zürcher Zeitung 2002, 81.

S. Schmatloch, C. Brändli, H.-H. Nguyen-Ngoc, U.S. Schubert, "Combinatorial Material Research: A Supramolecular Approach to Novel Polymers", Polymeric Materials Science and Engineering 2002, 87, 237-238

S.-H. Baeck, T.F. Jaramillo, C. Brändli, E.W. McFarland, "Combinatorial Electrochemical Synthesis and Characterization of Tungsten-based Mixed Metal Oxides", J. Combinatorial Chemistry 2002, 4 (6), 563-568

C. Brändli, J. Schröer, "Vielseitigkeit von Syntheseautomaten", CHEManager 2001, 16, 22-24.

C. Brändli, J. Schröer, Application of Automation in Material Science", G.I.T. Laboratory Journal 2001, 6, 270-273.

E.W. McFarland, C. Brändli, "Combinatorial Synthesis and Screening of Inorganic Materials", The Encyclopedia of Materials: Science and Technology, Elsevier B.V. 2001, 4101-4105.

C. Brändli, T.F. Jaramillo, A. Ivanovskaya, E.W. McFarland, " Automated Synthesis and Characterization of Diverse Libraries of Macroporous Alumina", Electrochimica Acta 2001, 47 (4), 553-557.

E.W. McFarland, S.H. Baeck, C. Brändli, A. Ivanovskaya, T.F. Jaramillo, "Combinatorial Methods for Discovery of New Photocatalytic Materials for Hydrogen Synthesis, Proc. Can. Hydrog. Conf. 11th, Victoria BC, 2001.

C. Brändli, T. R. Ward, "Cobalt-Catalyzed Solution Phase Combinatorial Synthesis of Pyridines", J. Comb. Chem., 2000, 2, 42-47.

C. Brändli, Zwei Aspekte der Übergangsmetallkatalyse: Kombinatorische Chemie und Elektronische Effekte", Dissertation, Universität Bern, 1999.

C. Brändli, T. R. Ward, "Libraries via Metathesis of Internal Olefins", Helv. Chim. Acta, 1998, 81, 1616-1621.

M. Nonella, C. Brändli, "Density Functional Investigation of Methoxy-Substituted p-Benzoquinones: Conformational Analysis and Harmonic Force Fields of 2-Methoxy- and 2,3-Dimethoxy-1,4-benzoquinone" J. Phys. Chem. 1996, 100, 14549-14559.

C. Brändli, "Dichtefunktional-Berechnung von p-Benzoquinone: 2,3-Dimethoxybenzochinon", Diplomarbeit, Universität Zürich, 1995.