Digital & sustainable: 12 new DFF-projects
For the second time in 2023, ZHAW digital is supporting innovative projects that combine sustainability with the digital transformation. The projects are financed through the "Digital Futures Fund" (DFF).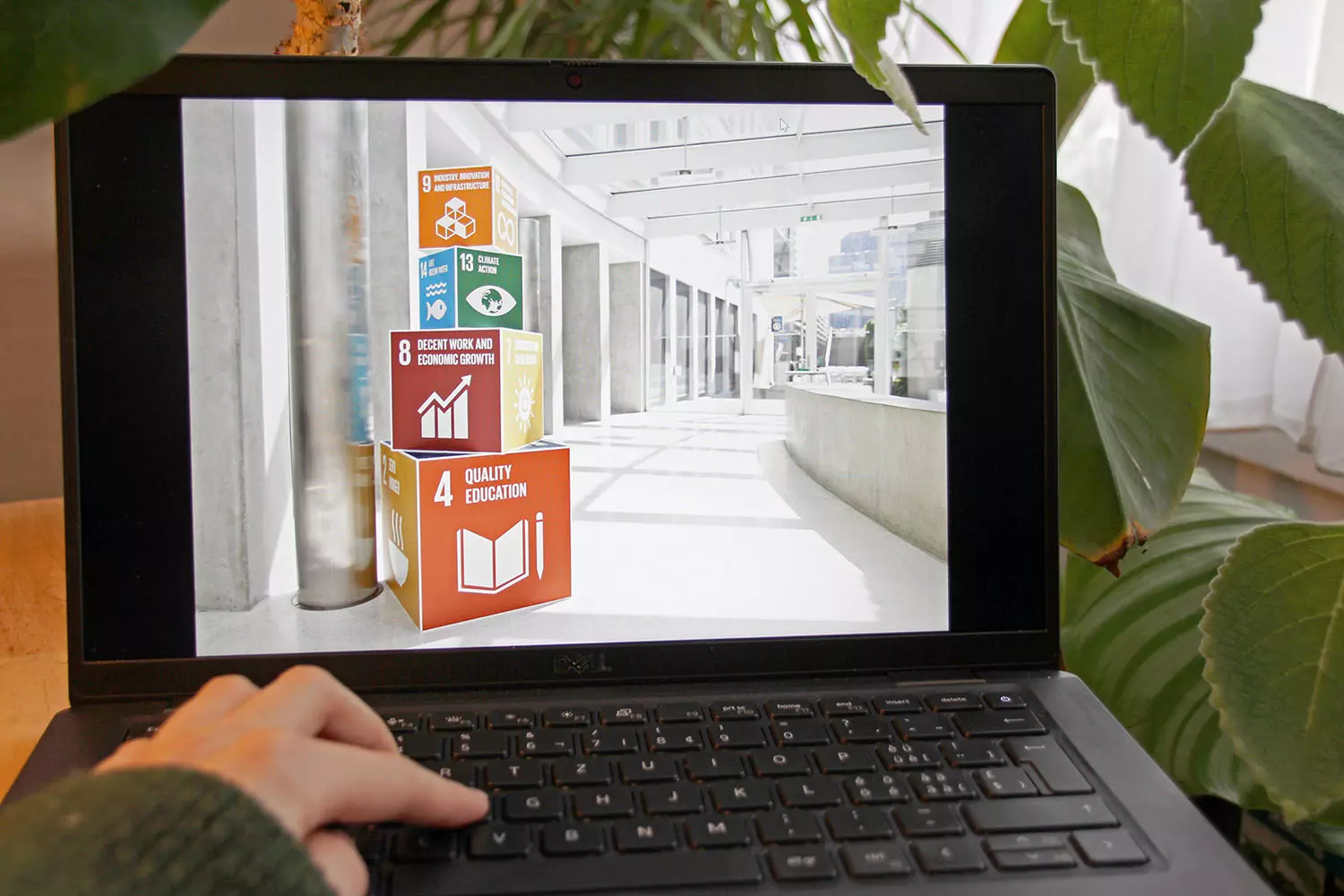 Since 2020, all employees of ZHAW can take part in the DFF calls. Selected digitalization projects are supported with up to CHF 20,000. This year, the projects aim to provide overarching benefits for the ZHAW or beyond in line with the Sustainable Development Goals (SDGs) of the UN. The ZHAW digital community democratically voted for one part of the projects, while the other part was selected by experts in the fields of digitalization and sustainability. The head of ZHAW sustainable and member of the selection committee Francesco Bertoluzzi states: "I am looking forward to the exciting ideas and projects from our colleagues at ZHAW, who apply these two topics to our society and industry, among other things through research that serves as a living lab for digital and sustainable solutions for our society and future."
This is the topic of goal three of the UN's 17 sustainable development goals. Three of the selected DFF-projects focus on health. Shannon Vlahakis from the Department of Life Sciences and Facility Management is assessing the feasibility and acceptability of using wearable biosensors for remote patient monitoring of pregnant women in Zimbabwe. Stefan Glüge from the same department is investigating the spread of antibiotic-resistant bacteria with a novel data-based method. In another project, Sarah Frey from the Department of Health wants to improve the control of arm prostheses using artificial intelligence.
Sustainable consumption and production
Waste in water, on land, and in the air is an pressing global problem. Gianluca Galeno from the School of Management and Law is addressing this issue by developing a "Waste Action" app that encourages waste reduction. Before something ends up in the trash, it can perhaps still be repaired. This leads us to the project of his colleague Valerio Stallone, who wants to create a guide for the digitalization of Repair Cafés. In another project, Helen Vogt focuses on sustainable business practices. She wants to create an interactive digital guide for companies to support them in their communication and avoid green hushing.
Sustainable spaces and cities
Other focal points of the newly funded projects are sustainable cities and spatial use. Maxime Zaugg from the Department of Architecture wants to promote discourse on sustainable urban development in Winterthur with a public 3D model of the city. Anke Kschlik from the Department of Social Work is concerned with socially sustainable urban development. She is investigating the transformations of digital (social media, games, etc.) and physical spaces (parks, youth spaces, etc.) of young people. Another perspective on spaces at ZHAW takes Panagiotis Gkikopoulos from the School of Engineering. With intelligent measurements and a recommendation system, he wants to optimize room usage to avoid constructing new buildings.
Further projects deal with the electricity consumption of cloud services, smart meters, and blind hiring.