Call for "Entrepreneurial Minds"
Our Innovation Challenge 1.0: How might we help students and staff develop and foster an entrepreneurial mindset?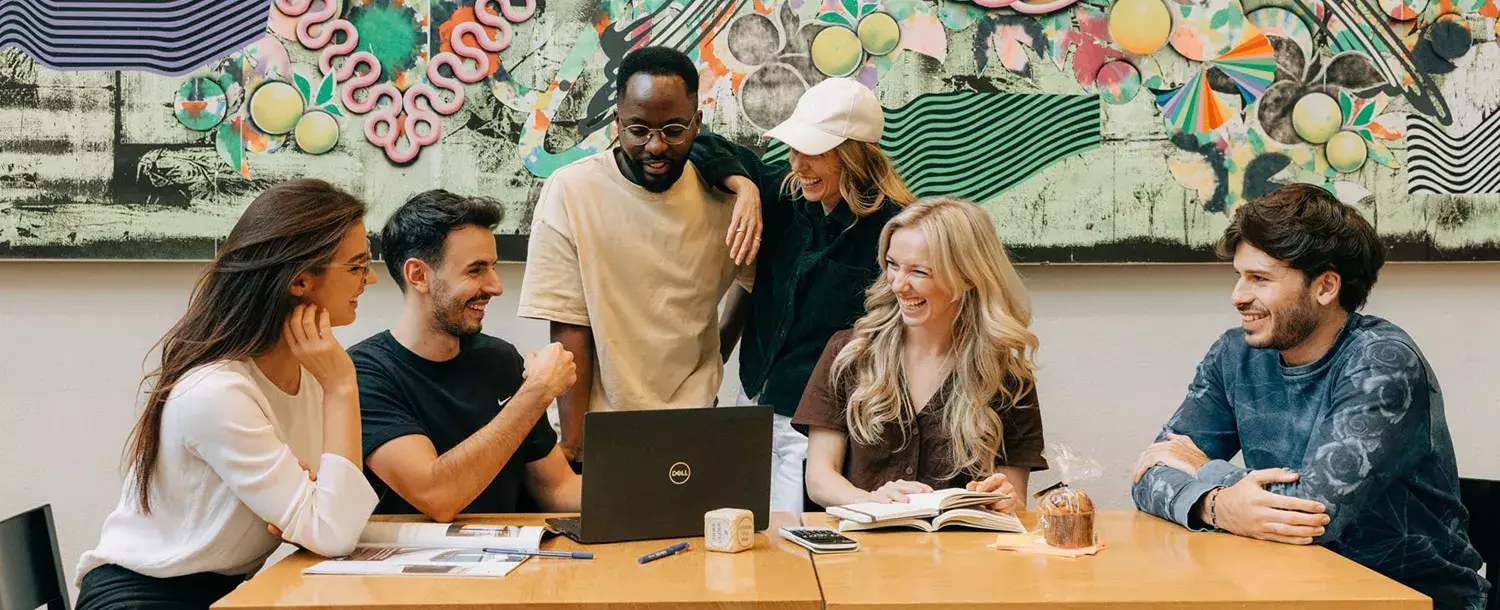 Do you have an entrepreneurial mindset? We need you!
This call shall bring together 50 entrepreneurial minds from in- and outside ZHAW.
The call builds on a process, where a selected group of entrepreneurial thinkers and actors team up to co-create solutions to prepare students and others to grow and foster their entrepreneurial mindset.
Within the program, you will work in teams on developing novel activities, spaces, events, trainings or other programs attracting students and other stakeholders to the Entrepreneurial University and the ecosystem. The teams will immerse into a dedicated innovation process where upon reaching the goals of each phase, they will receive monetary support for the next phase. Student teams will receive support from a coach, and all teams receive access to our network of advisors and experts. You will develop your entrepreneur skills and leverage your strengths to make a difference in our ZHAW innovation ecosystem.
Which type of projects could reside from this call?
Trainings, community building vessels, events, innovation projects and more. The only limit is your own imagination!
What is the process we will follow?
Co-creation and collaboration are at the center of the FORUM. You do not need to already have an idea to sign up. Ideas will be generated in a boot camp where you form a team with others. To live the culture of experimentation that make out an Entrepreneurial University, the FORUM process is launching pilots that will be completed within the same year.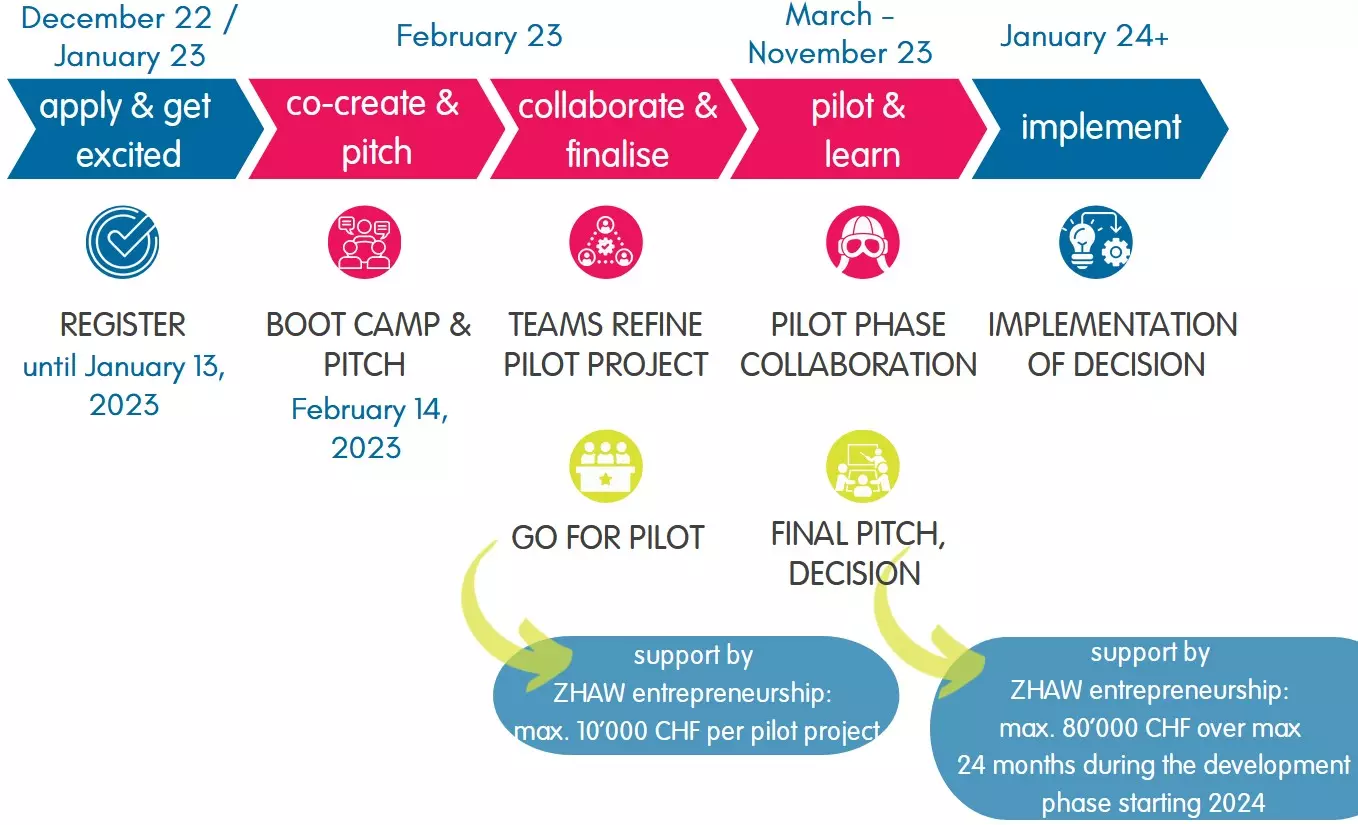 The selection criteria for projects developed during the process will consider the potential impact and reach of the project (must be open to students from all departments), the team and its commitment, the novelty of the solution, as well as the implementation feasibility. Depending on the quality of the projects, a greater number of projects can be pursued.
Impressions of the Boot Camp & Pitch
Thank you so much for your interest in participating in our innovation challenge 1.0! We are full! If you'd like to participate at a later stage in the process or have any questions feel free to reach out to visioneur@zhaw.ch