Prof. Dr. Klaus Eichler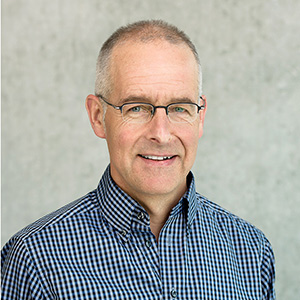 Prof. Dr. Klaus Eichler
ZHAW School of Management and Law
Winterthur Institute of Health Economics
Gertrudstrasse 15
8401 Winterthur
Personal profile
Management role
Head, Health Services Research
Position at the ZHAW
www.zhaw.ch/de/sml/institute-zentren/wig/
Expertise and research interests
Health Services Research with a focus on health economics:
Relationship between quality (i.e. patient relevant outcome) and costs
Over-/under-/mis-treatment and health economic aspects

Membership of networks
Publications
Other publications
Höglinger, Marc; Huber, Andrea; Eichler, Klaus,

2019.

Entwicklung Medizintechnik 2019 bis 2030 : stationäre Rehabilitation & stationäre Psychiatrie.

Winterthur:

ZHAW Zürcher Hochschule für Angewandte Wissenschaften.

Available from: https://doi.org/10.21256/zhaw-23035

Eichler, Klaus; Tzogiou, Christina; Knöfler, Fabio; Slavik, Eva; Monteverde, Settimio; Wieser, Simon,

2019.

Health technology assessment : self-measurement of blood glucose in patients with non-insulin treated diabetes mellitus type 2.

Bundesamt für Gesundheit.

Available from: https://doi.org/10.21256/zhaw-19405
Oral conference contributions and abstracts
Tzogiou, Christina; Eichler, Klaus; Knöfler, Fabio; Slavik, Eva; Monteverde, Settimio; Wieser, Simon,

2021.

Health technology assessment : self-measurement of blood glucose in patients with non-insulin treated diabetes mellitus type 2.

In:

HTAi 2021 Annual Meeting, virtual, 19-23 June 2021.

Wirth, Brigitte; Carlander, Maria; Trottmann, Maria; Caviglia, Cornelia; Frei, Christian; Rhomberg, Brigitta; Rohrbasser, Adrian; Eichler, Klaus; Höglinger, Marc,

2021.

Impact of a diabetes disease management program on guideline-concordant care, hospitalizations and health care costs : a propensity score matching study using real-world data.

In:

Swiss Public Health Conference, Bern, 25.-26. August 2021.