Prof. Dr. Simon Wieser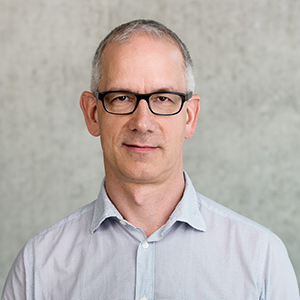 Prof. Dr. Simon Wieser
ZHAW School of Management and Law
Winterthur Institute of Health Economics
Gertrudstrasse 8
8400 Winterthur
Personal profile
Management role
Director of Institute, Winterthur Institute of Health Economics
Position at the ZHAW
Senior Lecturer, Head of Institute

www.zhaw.ch/wig
Expertise and research interests
health economics, health care spending, health economic evaluations, health technology assessment, development of prospective payment systems, health economics of nutrition, international price differentiation, e-learning
Educational background
2017 (March-July) Visiting Scholar at the Institute for Health Metrics and Evaluation (IHME), University of Washington, Seattle, USA
2012 J-PAL Europe Advanced Executive Education Course, Evaluating Social Program, Paris, France
2011 Advanced Methods for Cost-Effectiveness Analysis, University of York, York, UK
2009 Health Economics of Pharmaceuticals and other Medical Interventions, European Health Economics, Cannes, France
2007 Economics of Health and Healthcare, Summer School of the European Science Days, Steyr, Austria
2006 Dr. oec. publ., University of Zurich, Zurich, Switzerland
1996 Dottore in economia e commercio, Università la Sapienza, Rome, Italy

Professional milestones
2011 Professor for Health Economics at Zurich University of Applied Sciences (ZHAW), Winterthur, Switzerland
since 2006 lecturer for economics at the School of Management and Law at ZHAW and head of health economic research at Winterthur Institute of Health Economics at ZHAW
2001-2013 lecturer for economics at ETH Zurich, Zurich, Switzerland
1997-2007 researcher at KOF Swiss Economic Institute of the ETH Zurich, Zurich, Switzerland
Membership of networks
Projects
Publications
Articles in scientific journal, peer-reviewed
Books and monographs, peer-reviewed
Book parts, peer-reviewed
Wieser, Simon; Schmidt, Marion; Brunner, Beatrice,

2018.

Die gesellschaftlichen Kosten der psychosomatischen Krankheiten

.

In:

Böker, Heinz; Hoff, Paul; Seifritz, Erich, eds.,

Psychosomatik heute : Psychosomatik in Klinik und Forschung.

Bern:

Hogrefe.

pp. 334-346.

Wieser, Simon; Tzogiou, Christina,

2017.

Does it work? Is it worth it? : evaluating the costs and benefits of nutritional interventions

.

In:

Biesalski, Hans Konrad; Drewnowski, Adam; Dwyer, Johanna; Strain, JJ; Weber, Peter; Eggersdorfer, Manfred, eds.,

Sustainable nutrition in a changing world.

Cham:

Springer.

pp. 343-353.

Available from: https://doi.org/10.1007/978-3-319-55942-1_27

Wieser, Simon; Schubert, Renate; Hettlage, Raphaela,

2003.

Grundlagen der Volkswirtschaftslehre an der ETH Zürich

.

In:

Euler, Dieter; Wilbers, Karl, eds.,

E-Learning an Hochschulen: an Beispielen lernen.

St.Gallen:

Universität St.Gallen.

pp. 81-87.

Hochschuldidaktische Schriften ; 5.
Conference contributions, peer-reviewed
Other publications
Oral conference contributions and abstracts