Cécile Grobet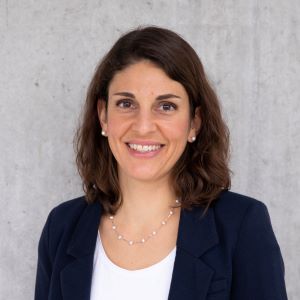 Cécile Grobet
ZHAW School of Management and Law
Winterthur Institute of Health Economics
Gertrudstrasse 8
8400 Winterthur
Personal profile
Position at the ZHAW
Membership of networks
ETH Alumni - Fachgruppe Gesundheitswissenschaften und Technologie
Projects
Publications
Articles in scientific journal, peer-reviewed
Conference contributions, peer-reviewed
Other publications
Oral conference contributions and abstracts
Publications before appointment at the ZHAW
Grobet C, Audigé L, Eichler K, Meier F, Brunner B, Wieser S, et al. Cost-Utility Analysis of Arthroscopic Rotator Cuff Repair: A Prospective Health Economic Study Using Real-World Data. Arthroscopy, Sports Medicine, and Rehabilitation. 2020;2(3):e193-e205.

Friesenbichler B, Grassi A, Grobet C, Audigé L, Wirth B. Is limited shoulder abduction associated with poor scapulothoracic mobility after reverse shoulder arthroplasty? Arch Orthop Trauma Surg. 2020 Apr 15.

Marks M., Grobet C., Audige L. and Herren D. B. Clinical thresholds of symptoms for deciding on surgery for trapeziometacarpal osteoarthritis. J Hand Surg Eur Vol 2019; 44(9): 937-45.

Grobet C., Marks M., Tecklenburg L. and Audigé L. Application and measurement properties of EQ-5D to measure quality of life in patients with upper extremity orthopaedic disorders: a systematic literature review. Arch Orthop Trauma Surg 2018; 138(7): 953-61.

Flury M, Kolling C, Grobet C, Kunz SN, Audigé L. Implementation of a local outcome register for arthroscopic rotator cuff repair. Obere Extremität. 2015; 10: 33–40.

Michel J, Grobet C, Dietz V, van Hedel HJ. Obstacle stepping in children: task acquisition and performance. Gait Posture. 2010 Mar;31(3):341-6.

Gysin P, Kaminski TR, Hass CJ, Grobet CE, Gordon AM. Effects of gait variations on grip force coordination during object transport. J Neurophysiol. 2008 Nov;100(5):2477-85.