Curdin Spirig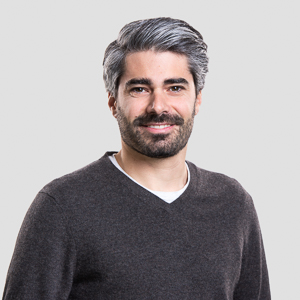 Curdin Spirig
ZHAW School of Engineering
Forschungsschwerpunkt Meteorologie und Luftverkehr
Technikumstrasse 71
8400 Winterthur
Personal profile
Position at the ZHAW
Research Associate

www.zhaw.ch/de/engineering/institute-zentren/zav/aviation-operations/meteorologie-umwelt-und-luftverkehr/
Expertise and research interests
Meteorology, climatology, climate models
Educational background
MSc in Atmospheric and Climate Science, 2016, ETH Zürich
Teaching Diploma in Geography, 2018, ETH Zürich
Professional milestones
Since 2018: Scientific assistant/research associate, Center for Aviation, ZHAW, Winterthur
2016-2017: Scientific assistant for the CH2018 projekt, ETH Zürich
Membership of networks
Competence Centre for Urban Climate
Projects
Publications
Articles in scientific journal, peer-reviewed
Sørland, Silje Lund; Fischer, Andreas M.; Kotlarski, Sven; Künsch, Hans R.; Liniger, Mark A.; Rajczak, Jan; Schär, Christoph; Spirig, Curdin; Strassmann, Kuno; Knutti, Reto,

2020.

CH2018 - National climate scenarios for Switzerland : how to construct consistent multi-model projections from ensembles of opportunity.

Climate Services.

20(100196).

Available from: https://doi.org/10.1016/j.cliser.2020.100196
Conference contributions, peer-reviewed
Spirig, Curdin; Fluck, Stefan; Drossaart van Dusseldorp, Saskia; Anet, Julien,

2022.

Discussing the applicability of complex simulations for urban planning problems [poster].

In:

"Beating the Heat" Conference, Bern, Switzerland, 16 September 2022.

Durdina, Lukas; Edebeli, Jacinta; Spirig, Curdin; Anet, Julien,

2019.

Non-volatile particulate matter emission measurements of in-service commercial turbofan engines : a comparison with estimates using certified emissions of new engines [poster].

In:

American Geophysical Union Fall Meeting 2019, San Francisco, CA, USA, 9-13 December 2019.
Other publications
Oral conference contributions and abstracts
Durdina, Lukas; Edebeli, Jacinta; Spirig, Curdin; Roth, Manuel; Anet, Julien; Brem, Benjamin; Elser, Miriam; Schönenberger, David,

2022.

Certification versus research measurements : investigating the variability of particle emissions of large jet engines from a long running series of emission tests.

In:

5th International Conference on Transport, Atmosphere and Climate (TAC-5), Bad Aibling, Germany, 27-30 June 2022.
Publications before appointment at the ZHAW
Fischer, A. M., and Coauthors, 2022: Climate Scenarios for Switzerland CH2018 – Approach and Impli-cations. Climate Services, 26, 100288, doi: 10.1016/j.cliser.2022.100288.

Sørland, S. L., and Coauthors, 2020: CH2018 – National climate scenarios for Switzerland: How to construct consistent multi-model projections from ensembles of opportunity. Climate Services, 20, 100196, doi: 10.1016/j.cliser.2020.100196.

Spirig, C., 2016: On the role of the Alps for Central European Climate. Master thesis, Institute for Atmospheric and Climate Science, ETH Zürich.
Other publications
Blog: blog.zhaw.ch/metenvia/