Curdin Spirig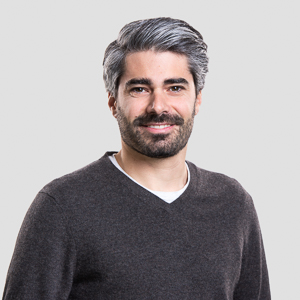 Curdin Spirig
ZHAW School of Engineering
Forschungsschwerpunkt Meteorologie und Luftverkehr
Technikumstrasse 71
8400 Winterthur
Personal profile
Position at the ZHAW
Research Associate

www.zhaw.ch/de/engineering/institute-zentren/zav/aviation-operations/meteorologie-umwelt-und-luftverkehr/
Expertise and research interests
Meteorology, climatology, climate models
Educational background
MSc in Atmospheric and Climate Science, 2016, ETH Zürich
Teaching Diploma in Geography, 2018, ETH Zürich
Professional milestones
Since 2018: Scientific assistant/research associate, Center for Aviation, ZHAW, Winterthur
2016-2017: Scientific assistant for the CH2018 projekt, ETH Zürich
Membership of networks
Competence Centre for Urban Climate
Projects
Publications
Conference contributions, peer-reviewed
Other publications
Publications before appointment at the ZHAW
Fischer, A. M., and Coauthors, 2022: Climate Scenarios for Switzerland CH2018 – Approach and Impli-cations. Climate Services, 26, 100288, doi: 10.1016/j.cliser.2022.100288.

Sørland, S. L., and Coauthors, 2020: CH2018 – National climate scenarios for Switzerland: How to construct consistent multi-model projections from ensembles of opportunity. Climate Services, 20, 100196, doi: 10.1016/j.cliser.2020.100196.

Spirig, C., 2016: On the role of the Alps for Central European Climate. Master thesis, Institute for Atmospheric and Climate Science, ETH Zürich.
Other publications
Blog: blog.zhaw.ch/metenvia/