Dr. Oriana Ponta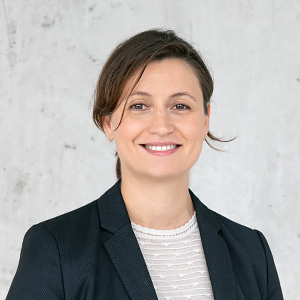 Dr. Oriana Ponta
ZHAW School of Management and Law
Public Sector Financial Management
Gertrudstrasse 8
8400 Winterthur
Personal profile
Position at the ZHAW
Lecturer and Project Lead
Expertise and research interests
International Development, Education, Impact Evaluation
Publications
Articles in scientific journal, peer-reviewed
Books and monographs, peer-reviewed
Other publications
Ponta, Oriana,

2019.

Case study evaluation of the essence of learning program in the West Bank.

Coombes, Andi; Ponta, Oriana,

2019.

Essence of learning : a 4-day training and ongoing mentorship for educators of Rohingya refugee children

.

In:

Teachers in Crisis Contexts : Promising Practices in Teacher Management, Professional Development, and Well-being.

New York:

INEE.

pp. 84-86.

Available from: https://doi.org/10.21256/zhaw-20035

Ponta, Oriana; Chamagne, Juliette,

2019.

Establishing monitoring, evaluation, and learning systems : a practitioner's guide.

Caritas.
Other publications
Weimer, M., Jiang, X., Ponta, O., Stanzel, S., Freyberger, A., Kopp-Schneider, A., 2012. The impact of data transformations on concentration-response modeling. Toxicology Letters. 213(2), pp. 292-298. doi.org/10.1016/j.toxlet.2012.07.012

Ponta O., Hüffner F., Niedermeier R., 2008. Speeding up Dynamic Programming for Some NP-Hard Graph Recoloring Problems. In: Agrawal M., Du D., Duan Z., Li A. (eds) Theory and Applications of Models of Computation. TAMC 2008. Lecture Notes in Computer Science. 4978, pp. 490-501. Springer, Berlin, Heidelberg. doi.org/10.1007/978-3-540-79228-4_43