Milena Bruschini MScN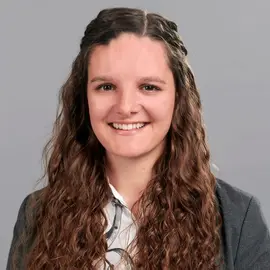 Milena Bruschini MScN
ZHAW School of Health Sciences
Institute of Nursing
Katharina-Sulzer-Platz 9
8400 Winterthur
Work at ZHAW
Position at the ZHAW
Research Associate,
Research and Development and MSc in Nursing
Education and Continuing education
Focus
acute care, rehabilitation, patient centered outcome measure (PCOM), sexual harassment towards nurses
Experience
Research Associate
Zurich University of Applied Sciences (ZHAW)
01 / 2022 - today
Registered Nurse
Rehabilitation clinic, aarReha Schinznach
08 / 2020 - 06 / 2022
Registered Nurse
Contonal Hospital Baden
01 / 2018 - 05 / 2020
Education
Master of Science in Nursing (MScN)
Zurich University of Applied Sciences (ZHAW), Winterthur
09 / 2020 - 02 / 2022
Bachelor of Science in Nursing (BScN)
Zurich University of Applied Sciences (ZHAW), Winterthur
02 / 2018 - 08 / 2020
Registered Nurse / Acute care
College of Higher Education for Health and Social Affairs (HFGS), Aarau
09 / 2015 - 09 / 2017
Licensed Practical Nurse
Vocational Education and Training for Health and Social Affairs (BFGS), Brugg
08 / 2012 - 08 / 2015
Projects
Publications
Articles in scientific journal, peer-reviewed
Oral conference contributions and abstracts
Bruschini, Milena,

2023.

In:

SBK ZH/GL/SH Webinarreihe, online, 6. Juli 2023.

de Wolf-Linder, Susanne; Kramer, Iris; Bruschini, Milena; Ramsenthaler, Christina; Murtagh, F.E.M.; Schubert, Maria,

2022.

Person-centred outcome guided palliative care for people with dementia : SENIORS-D research protocol.

In:

National Research Day Palliative Care, Bern, Switzerland, 25 August 2022.
Publications before appointment at the ZHAW
Patients' sexual harassment of nurses and nursing students : a cross-sectional study.