A videogame aiming to help young Ukrainian refugees integrate and cope with grief in Zurich
From gaming to governance: four projects have been approved in the innovation program of the Digitalization Initiative of the Zurich Higher Education Institutions (DIZH). In close cooperation with practitioners, digital solutions can contribute to dealing with emergencies as a result of the war against Ukraine.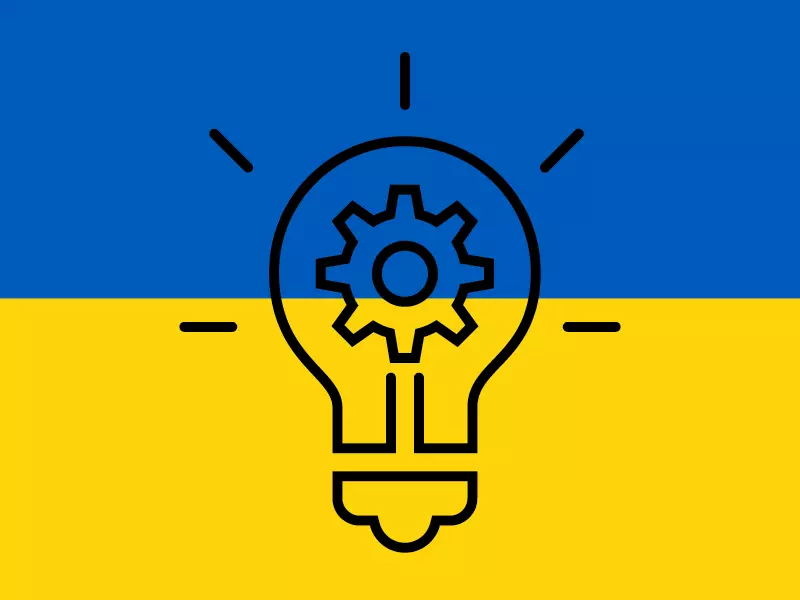 In various respects, the war against Ukraine is seen as a turning point with repercussions on many levels of society. In a short time, a very large number of people have found themselves in an immediate emergency. With the admission of numerous refugees, the Canton of Zurich is also confronted with significant challenges. The Rapid Action Call "Dealing with emergencies as a result of the war against Ukraine" supports projects that respond to these challenges through measures that can be implemented quickly. Their findings can also be used to deal with other emergencies. The projects, which will be funded with a total of CHF 400,000, deal with digital platforms, videogames and digital transformation.
A videogame aiming to help young Ukrainian refugees integrate and cope with grief in Zurich
An innovative videogame aims to help refugee children from Ukraine integrate and feel more comfortable in Zurich. They can playfully explore the city of Zurich in a virtual way and at the same time establish local references to their home city. In a 3D model, characteristic buildings of Zurich are modelled, e.g. the main railway station, the ETH Zurich or the Letzigrund, and can be replaced by corresponding buildings from Ukrainian cities, e.g. Vozdvyzhenka, St. Andrew's Church or the NSC Olympiyskiy Stadium.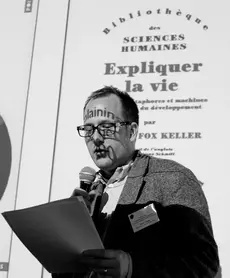 Andri Gerber, Professor of urban history
"We would like to contribute a product that has an impact and is not just a gadget."
Andri, how did you come up with the idea for this "game"?

In the media, we often saw pictures of young Ukrainians in bunkers or emergency shelters, hunched over their smartphones or tablets. For many, the only way to escape the terrible reality, but also to seek information. Our game is meant to help young refugees become more familiar with Zurich, while also giving them the possibility to virtually superimpose their own home onto the city. The idea is to create a palimpsest where monuments in Zurich can be replaced with Ukrainian ones.
What is your connection to Ukraine?
Personally, I have never been to Ukraine. But as an architect and historian, I know the architectural heritage of the country very well, especially the Brutalist post-war architecture such as the magnificent metro station in Dnipro from 1960. I know people who have taken in refugees there. A Ukrainian woman who now lives in Zurich will help us with the translations for the game.
How complex is the programming of this landscape?
As always, it is less a question of the virtual landscape than of the mechanics and graphical user interface. In this regard, we are supported by our practice partner Blindflug Studios. For the modeling of the city and the monuments I will work together with our students at ZHAW. We hope to be finished in autumn, which requires good planning. Of course, it is also a matter of honor, and the project is close to our heart. We would like to contribute a product that has an impact and is not just a gadget. We'll see when the project is concluded, and the game is implemented.
Besides the project o Andri Gerber there are two more ZHAW and one University of Zurich projects that are being funded.
Information and reporting platform for Ukrainian refugees
Private accommodation for refugees will continue to be important in the future. In this context, vulnerable groups such as women, children or minors travelling alone are at risk of abuse and assault. In exchange with civil society and governmental organisations, an online platform is being developed that offers refugees from Ukraine orientation and protects them from exploitation. The information platform also supports private hosts in their dealings with refugees.
Government as/is a platform: Orchestrating those involved in the refugee crisis through digital platforms in the Canton of Zurich
The project takes advantage of digital platforms and their principles to improve the coordination and orchestration of relevant actors in the Canton of Zurich in the context of the Ukraine crisis. The aim is to create an orchestration framework for the platformisation of public administration in terms of technical, organisational and cultural aspects by linking the engagement of civil society and the private sector with the resources of the state and better orchestrating cooperation. The project helps to ensure that people on the run have a better orientation in the flood of data around the available range of assistance services and can use administrative processes around life in Switzerland.
Economic Priorities in Post-War Ukraine
The purpose of the project is to help enable economic and structural reforms which can be implemented once peace is achieved in Ukraine. Among other things, it will incorporate insights from Switzerland with regard to decentralised administration and digital transformation. Working with the Ukrainian Government and key policymakers and scholars from the region, the project will provide a blueprint for rapid economic reforms during the era of reconstruction, including the areas of egovernance, digital transformation, and sustainability. In this way, the project can contribute to giving refugees a chance to return to an improved and strengthened homeland.
You can find out more about the funded projects by clicking on the link.