ZHAW International Evening 2021
The ZHAW International Evening 2021 will take place on Monday, 8 November 2021, 17:30 – 20:50 CET. Join us online: we will stream the event live from our university's library in Winterthur, Switzerland.
The evening's motto is "Building Global Bridges With You". Together we will discuss and explore why we all must think globally and act interculturally in order to successfully shape the future. In particular, we will focus on the following questions:
As a student, what intercultural skills do I need to develop today to succeed professionally and personally tomorrow?

As a lecturer, how can I pass on international competences to my students in the most sustainable way?

As universities, how can we best respond to opportunities in cross-border, digitalized education and globally connected research?
Programme, International Evening 2021
17:30 – Meet and greet

David Götz, Co-President of Alias, the ZHAW Students Association
Prof. Jean-Marc Piveteau, President, ZHAW
Prof. Daniel Perrin, Head, ZHAW International Affairs, Dean, School of Applied Linguistics

18:00 – Musical interlude
Embark on a cosmopolitan musical journey with singer, songwriter and wordsmith Dodo Hug & her band

18:15 – Panel discussion
Thinking globally and acting interculturally: how can we grow and expand these competences?

Nadia Rahim, CEO itnetX and Head of Enterprise Consulting Services, Swisscom
Martin Hirzel, President Swissmem and Chair of the international Advisory Board, ZHAW School of Management and Law
Dr. Tim Tausendfreund, Lecturer, ZHAW School of Social Work
Waseem Hussain, Head of ZHAW International Affairs Unit

Moderator: Claudia Sedioli, ZHAW
Curator of audience questions: Frank Richter, ZHAW

19:15 – Break out of your comfort zone and learn more about five key topics
Have a look at the five sessions in the detailed programme here (PDF 303,9 KB).

20:00 – Keynote
Culture clash? When in doubt, laugh out loud.

Charles Nguela, Swiss comedian, born in the Congo, later lived in South Africa before moving to Switzerland at the age of 14. He talks about how we should look at each other's differences in an open and self-reflective way – in order to make way for personal growth.

20:20 – Musical interlude
Dodo Hug & her band

20:50 – End of event

Sign up now! We look forward to spending an inspiring and enriching evening with you.
University magazine "Impact"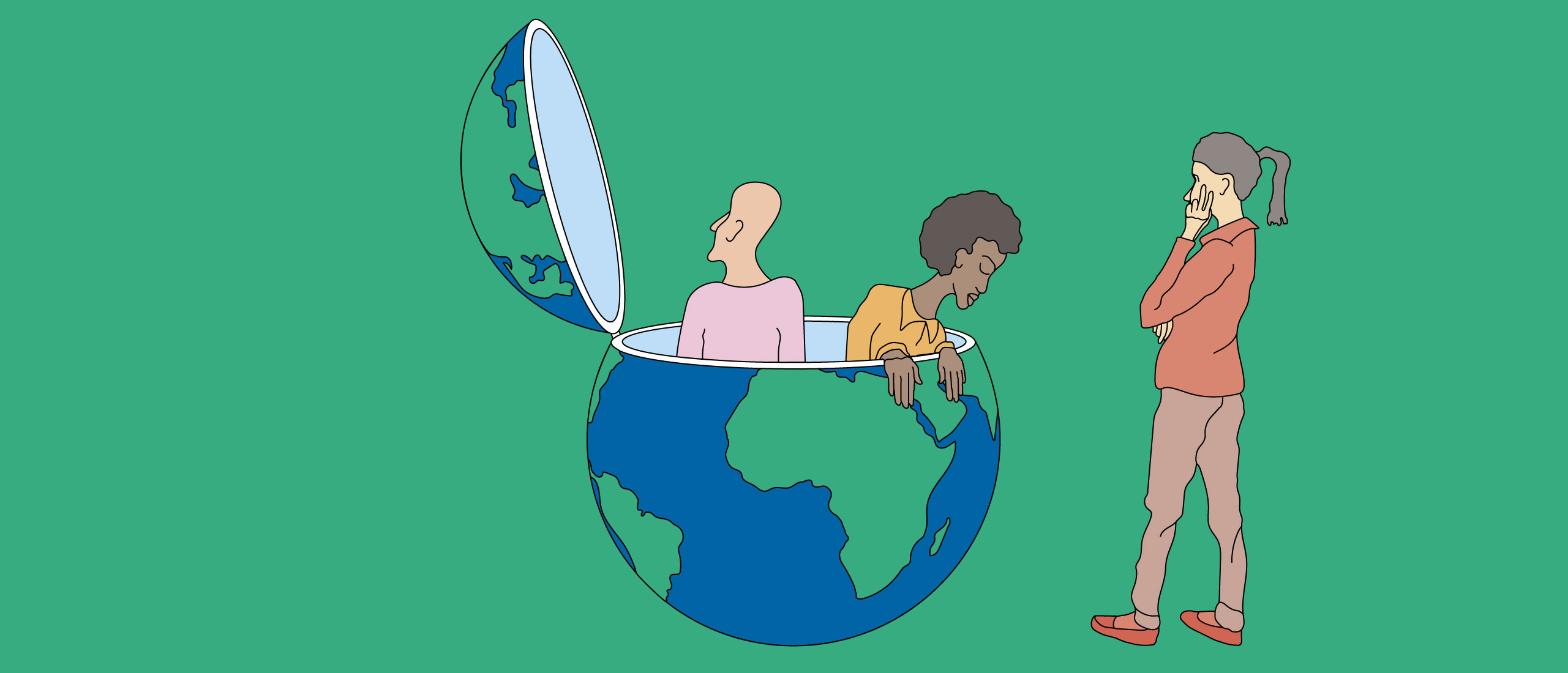 Livestream venue: ZHAW University Library, Winterthur, Switzerland