BIMprove – Build Smarter. Cleaner. Cheaper.
Improving Building Information Modelling by Realtime Tracing of Construction Process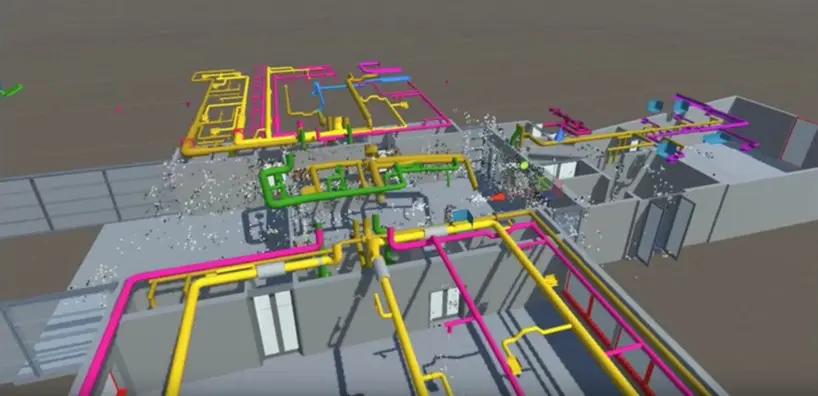 At a glance
Project leader : Prof. Dr. Ruprecht Altenburger
Project team : Vincent Maag, Michael Ernst Peter, Marko Ristin, Antje Sydow, Patipol Thanuphol, Prof. Dr. Hans Wernher van de Venn
Project status : completed
Funding partner : EU and other international programmes (Horizon 2020 / Projekt Nr. 958450)
Project partner : SINTEF Manufacturing AS, HRS Real Estate AG, Robotnik Automation S.L.L., VTT Technical Research Centre of Finland Ltd., Fraunhofer-Gesellschaft / Fraunhofer-Institut für Arbeitswirtschaft und Organisation IAO, Deutsche Institut für Normung e. V., Catenda AS, Australo Interinnov Marketing Lab S.L., AF Group AS, Universität Stuttgart, Vías y Construcciones S.A.
Contact person : Ruprecht Altenburger
The BIM principle (Building Information Management) is currently establishing itself worldwide in the planning phase of construction projects. In the EU-H2020 project BIMProve, the goal is to extend this digitalization to the construction phase of larger building projects. In real time, the current construction status is recorded by autonomous systems - ground-based and in the air. The use of this data is manifold:
early detection of defects
real-time tracking of current construction Progress
detection of sources of danger
optimized construction processes through close linking of digital planning tools with reality
Our contribution is the conception of data acquisition in the construction field by means of drones and the implementation with our systems.
Downloads