Safe Hiking 2040 - Strategies for hiking trails in a changing climate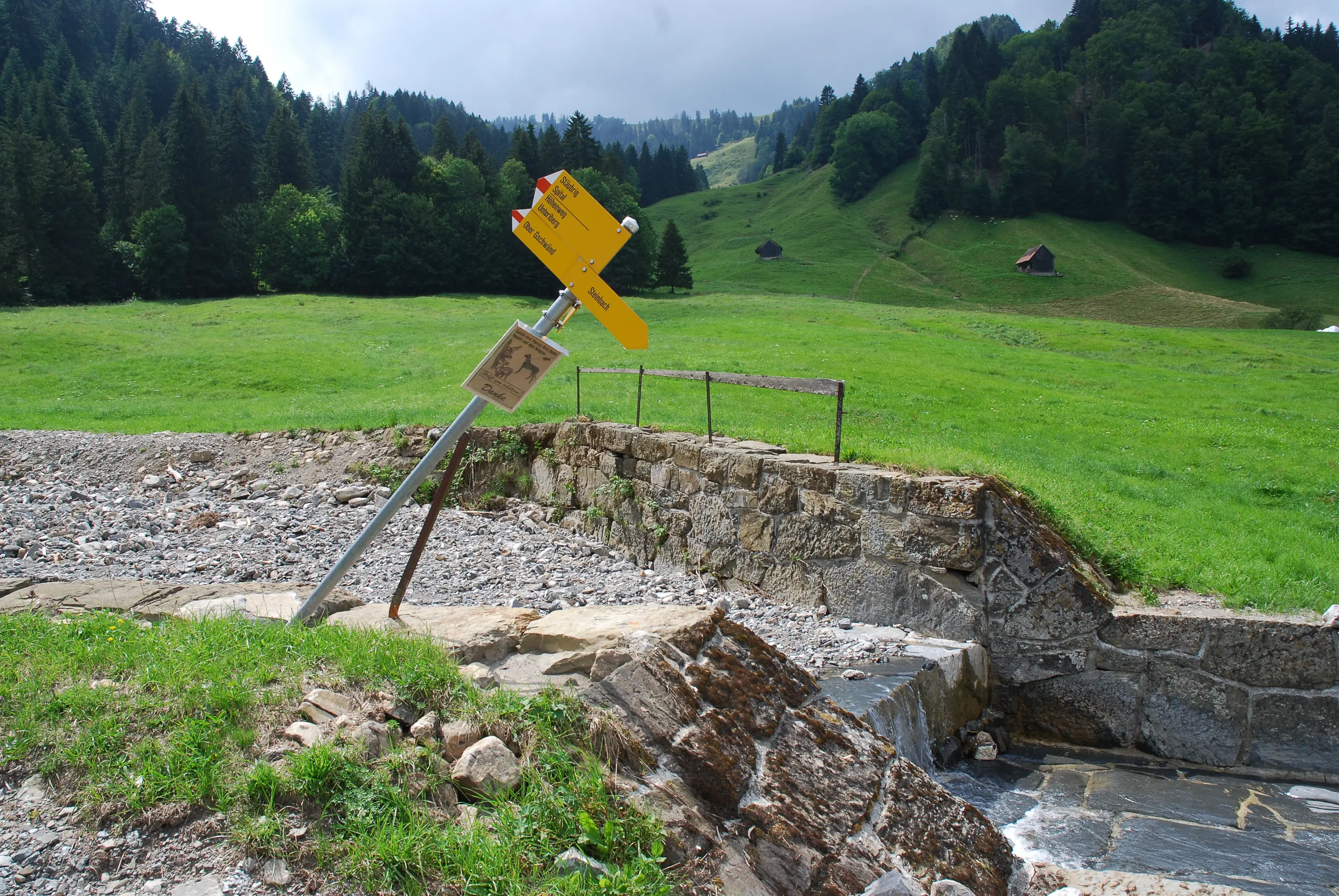 The project "Safe Hiking 2040. Strategies for the hiking trail system in a changing climate" as part of the federal government's pilot programme "Adaptation to Climate Change" from 2019 to 2021 will prepare the hiking trail system for the changed challenges posed by climate change.
The Swiss climate scenarios show an increase in temperature in the coming decades as a result of climate change, even with consistent climate protection. There will be different climatic changes depending on the region: drier summers, more intense precipitation, more hot days and winters with less snow. This has a direct impact on the activity of hiking and the hiking trail infrastructure, which is exposed to the weather. Trails and structures are exposed to increasing natural hazards and erosion, but also to more intensive use. This raises questions about the safety of users and the costs for the hiking trail system. However, it can also open up opportunities for the leisure activity of hiking and thus for tourism and society.
A controlled development of cool favourable areas and the extension of the hiking season opens up new perspectives for the regions. The Safe Hiking 2040 project compiles basic information on the effects of climate change on hiking and describes which climate risks and opportunities arise from the changing processes and how and with which instruments adaptation strategies can be initiated. It shows that the processes and organisational forms that exist today are basically suitable.
With working methods adapted in the regions, the challenges can be met situationally and pragmatically in the future. The findings are summarised in two sub-reports for those responsible for the hiking trail system. Partial report 1 presents the project goals and the procedure, explains the essential basic principles and results, and shows possible procedures for working on the topic in more depth in the regions.
Sub-report 2 offers a simple working tool. The expected processes and their effects on the hiking trail system are clearly presented, as well as possible measures for proactively dealing with these effects.
Downloads