Master Research Unit ecological engineering & renewable energy for the MSc Environment and Natural Resources
Are you fascinated by complex ecological issues? Are you interested in the interplay between technology and ecology? In the Ecological Engineering and Renewable Energy specialisation, you will acquire the knowledge to develop holistic solutions.
Ecological Engineering & renewable energy combines engineering with ecology and holistic thinking. Natural materials, processes, organisms and ecological principles are employed as tools and utilised in technical systems. The vision is that the development objectives for creating a sustainable society cannot be achieved solely by technical means, but instead require ecology, technology and socio-economic factors to be cleverly combined.
As a Master of Science ZFH in Environment and Natural Resources, specialising in ecological engineering & renewable energy, you will ...
recognise current challenges in topics in your specialised subject and will be able to formulate and implement concrete solutions, as well as communicate the results to target groups.

understand the subtleties of the interaction between (micro) biology and technology in concrete applications and will be able to analyse, model and influence these interactions.
be able to plan and control circulatory systems according to eco-technological criteria.
be able to evaluate and optimise energy concepts according to technical, ecological and economic criteria.
be able to integrate sustainable infrastructure in urban and rural areas
Would you like to know the career paths which might be open to you following your graduation? Go to our careers page for an overview.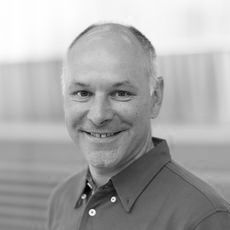 «The electricity industry is facing major challenges due to the imminent decarbonization of the energy system. For this we need specialists with sound technical and ecological knowledge, such as that taught in the Master's degree programme Environment and Natural Resources.»
As part of your Master's thesis, you will develop your own ideas and concepts to solve scientific challenges. This will enable you to tackle complex issues independently in your future professional life. You will be able to apply and develop scientific methods, even in new or multidisciplinary contexts.
You will write your Master's thesis within your chosen research unit. The content of the thesis can be adapted to your interests and the current project status. The following selection in German and English gives an insight into the possible subjects.

Research groups at the Institute of Environment and Natural Resources
The central aspect of your master's degree is your participation in the research group you have chosen. Around half of your time will be spent in this group, delving into your specialisation according to your interests and gaining in-depth insight into research and development work. Participation the research group's projects enables you to benefit from the network with partners from industry and research, and to establish contacts for your professional future. In the research group you choose, you will complete your Master's Studio (Project Work I and II, as well as your Master's thesis).
Aquaculture Systems Research Group
"We research, develop and improve production systems in aqueous environments, both for fish and algae. We support fish producers with our know-how, test new feed formulations, improve husbandry conditions, develop solutions for by-products and produce raw materials in a resource-conserving manner. We work with our own large-scale facilities, use the latest measurement and analysis technologies and initiate innovations that bring tangible improvements for people, animals and the environment." Dominik Refardt, Head of Research Group
Research areas:
Operation of aquaculture facilities, including waste management
Nutrition, health and well-being of fish
Sustainable cultivation of microalgae (wastewater treatment and production of high-quality ingredients)
Renewable Energies Research Group
"With a focus on renewable energies and energy efficiency, we design, simulate and optimise energy systems according to various criteria. In doing so, we not only consider technical, but also ecological, economic and social aspects. In interdisciplinary projects we also deal with the acceptance of renewable energies and energy saving." Jürg Rohrer, Head of Research Group
Research areas:
Electricity and heat production with solar energy, especially in the winter months
Integrated building energy systems
Sector coupling (electricity, electric mobility, heating, cooling, storage, synthetic fuels)
Sustainability Communication / Environmental Education Research Group
"Ecological and technical solutions alone are not enough to achieve sustainable development. Our research group investigates the obstacles and drivers which influence people's actions and the ways people can be won over to sustainable action. We combine techniques of behavioural psychology, education, communication and art." Urs Müller, Head of Research Group
Research areas:
Methods and techniques of behavioural change
Effect-oriented communication, storytelling
Environmental education and education for sustainable development
Life Cycle Assessment Research Group
"We assess the ecologically sustainability of food, agricultural production systems and nutritional styles. For this purpose, we specifically use ecobalance methods, i.e. Life Cycle Assessment, which considers the entire life cycle. Our commitment to research and education contributes to the further development of methods of ecobalance and to integrating life cycle thinking as the basis for ecological decisions in science, business, politics and society." Matthias Stucki, Head of Research Group
Research areas:
Ecological hotspots in value chains of the agricultural and food industry
Ecological footprint of new technologies, food trends and nutritional styles
Strategies for environmental optimisation and increasing resource efficiency
Ecotechnology Research Group
"Water, nutrients and biomass will all be recycled in the 'recycling cities' of the future. By using biological and technical approaches that take the principles of ecological engineering into account, we help to develop viable solutions for these cities of the future. We conduct research into the underlying processes at play when removing pollutants from the environment or preventing further pollution and operate several of our own test facilities. A flair for creative solutions, ingenuity and business orientation are key components of our work." Andreas Schönborn, Head of Research Group
Research areas:
Cleaning and reusing water (e.g. grey water and bathing water) in circulatory systems
Biochar, nutrient cycles and ecological sanitation
Soil-independent food production in circulatory systems
Environmental Genomics and Systems Biology Research Group
"In cooperation with other research groups, we investigate microbiological processes of ecotechnological relevance. The focus is on molecular biological methods. The results are compared with environmental parameters in order to deduce biological processes." Theo Smits, Head of Research Group
Research areas:
Molecular ecology using population genetic methods including metagenomics
Identification of (microbial) processes in biogas, aquaculture or aquaponic plants
Biological control of plant and fish pathogens in aquaponic plants
Environmental Biotechnology Research Group at the Institute of Chemistry and Biotechnology
"Biomass, farmyard manure, waste materials and wastewater are all valuable. With the help of microbiological, chemical and physical processes, they can be used for generation of energy and extraction of useful materials. This allows us to close nutrient and carbon cycles, produce renewable bioenergy and obtain valuable materials for other uses. This specialisation provides space for creative minds with a hands-on approach - in the field, in the laboratory and in the office." Urs Baier, Head of Centre
Research areas:
Biomass and organic waste, food waste, bioplastics
Bioenergy, especially biogas, biomethane and methanisation
Waste water (sewerage) and sludge treatment
Exhaust air and exhaust gas
ZHAW Institute of Sustainable Development (INE)
"The interdisciplinary Institute for Sustainable Development (INE) focuses on issues related to the transformation of socio-technical energy and transport systems. These include influencing individual behaviour, identifying new business models and designing Smart Cities & Regions." Armin Eberle, Head of Institute
Research areas:
Transformation of cities and municipalities into smart sustainable cities and communities
Encourage sustainable behaviour in Living Labs with the support of digital community platforms.
Future developments and resilience engineering in energy and transport systems
Register for the Master's programme. The closing date for registration is 30. april.