ZHAW Meets NTNU – May 24, 2018
Exciting Learning Experience awaits ZHAW IFM (Institute of Facility Management) at NTNU (Norwegian University of Science and Technology) in Trondheim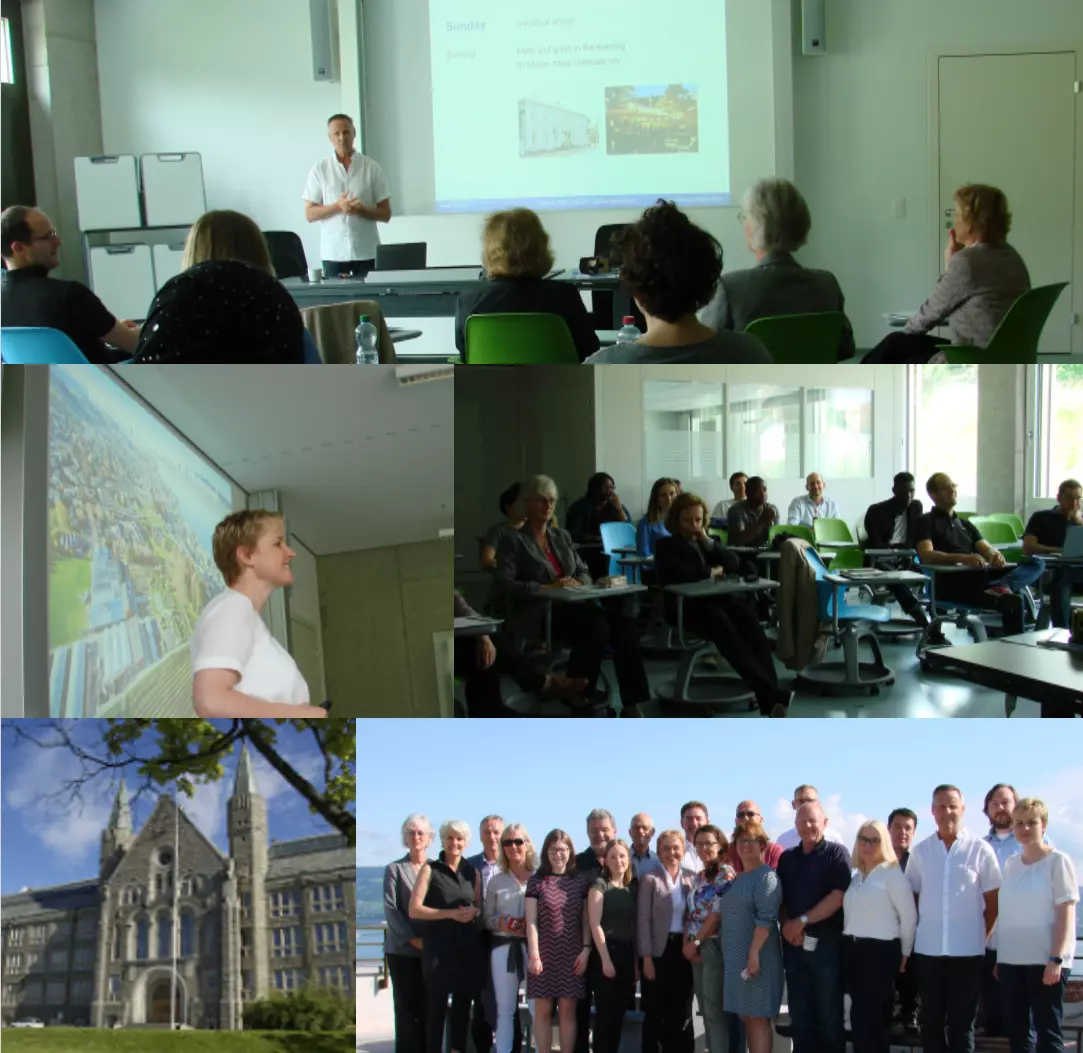 As a part of the International FM module, ZHAW IFM is offering its international master students a unique opportunity to get to know FM from the Norwegian perspective. The international week, which has been organised as a part of the compulsory module during the third semester for the master students, involves a very intense and engaging learning experience that the students will cherish.
ZHAW IFM is happy to announce that the upcoming Msc International Study tour will be taking place in Norway between the 9th and the 18th of September 2018, organised together with its partner university in Norway, Trondheim – NTNU (Norwegian University of Science and Technology).
NTNU's Centre for Real Estate and Facilities Management, also well known as Metamorphosis, identifies itself as an institution that combines teaching and research-based programs in fields such as RE development, property management, FM, urban infrastructure transformation, and innovation in building construction and management. With an increasing need for strategic and innovative solutions in the area of buildings and space management, NTNU has collaborated together with industry associations, government organisations and other partner universities to offer students, both local and international, an experience-based masters and PhD program in Real Estate and Facilities Management. The main objective of the centre is to offer educational programs, that are geared towards relevant topics in FM within the area of property development and management in Norway and other Nordic countries.
The international week for the ZHAW IFM together with NTNU, is an opportunity for our students to have a brief experience of theory, practice and research activities currently pursued at the centre of excellence at NTNU. The one-week-long guided tour is going to be packed with fun-filled activities such as important site visits, lectures, and networking opportunities that will help students compare and contrast their FM knowledge in an international context. At the end of the week, the master students would have gained valuable understanding into FM concepts and best practices followed at Norway and have a multi-national perspective of how FM works in various countries. Eventually, the week ends with an interesting exchange of key learnings and reflections from their point of view and this exchange aims to offer new ideas and research possibilities to further their Master thesis. Overall, the FM international week is expected to be an interesting blend of fun and learning, by bringing theory and practice together.