Cancer research at the Institute of Chemistry and Biotechnology (ICB)
World Cancer Day, an awareness-raising campaign organised by the Union for International Cancer Control (UICC), takes place on 4 February each year. Our institute is also working intensively on researching active ingredients for the treatment of cancer. In the following article, we present two current projects.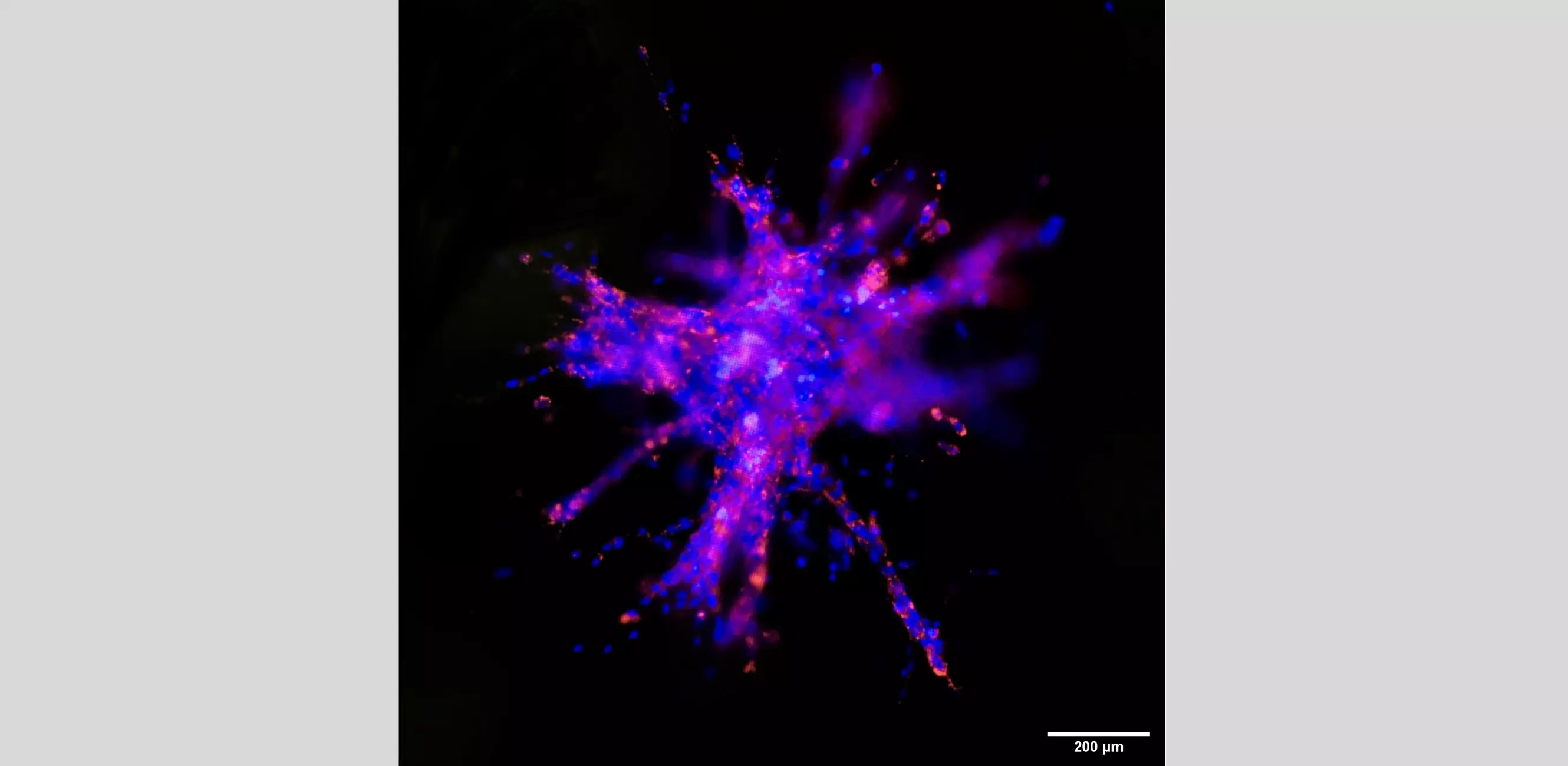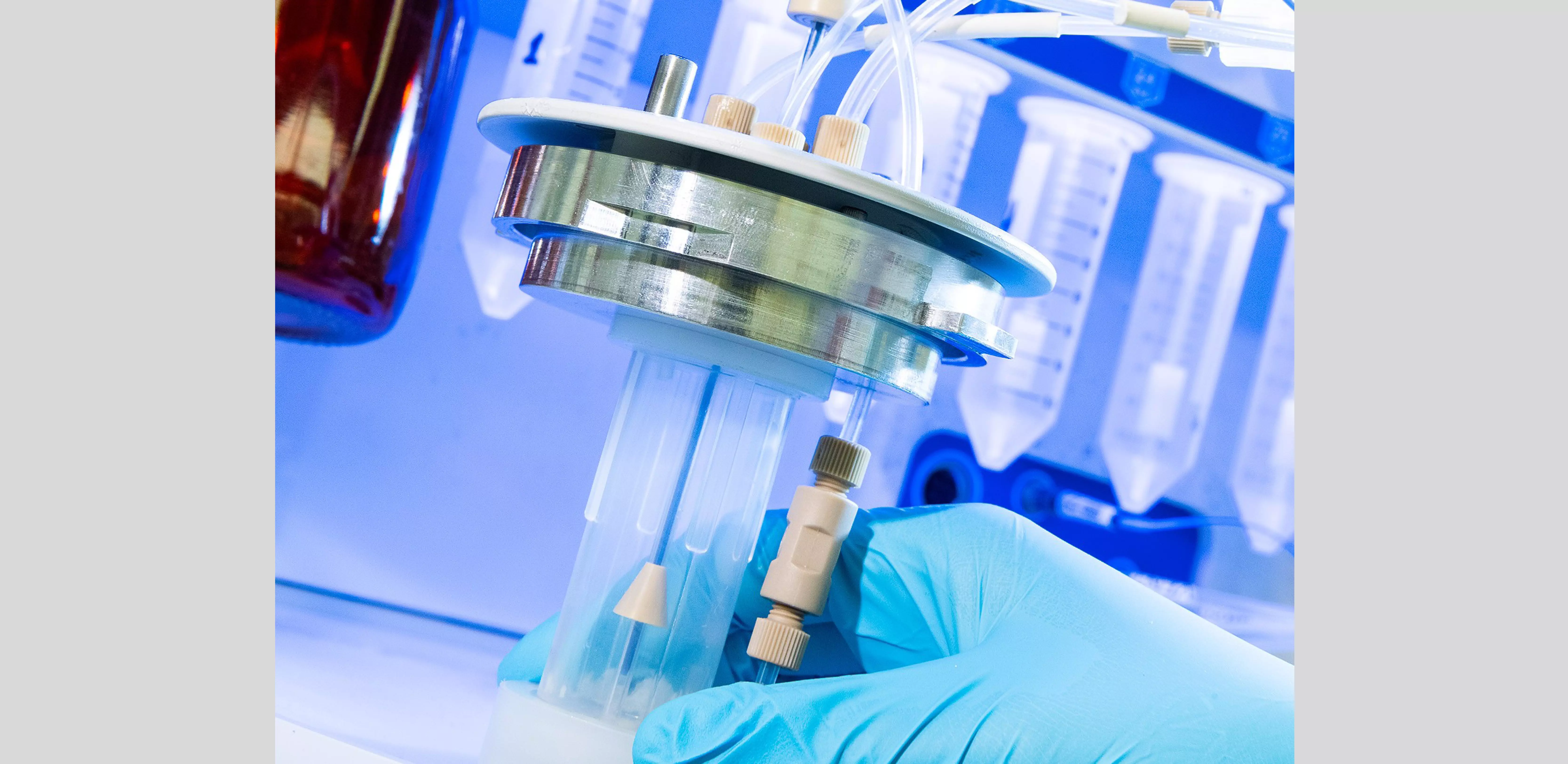 The role of cathepsins in cancer cell invasion and metastasis
A project carried out by the "Pharmaceutical Technology and Pharmacology" research group headed by Prof. Steffi Lehmann is looking at the question of whether certain enzymes from the so-called cathepsin family could be used as target proteins for the treatment of cancer. The researchers are initially investigating the role played by cathepsins in tumour cells and how they are regulated. These enzymes are also referred to as molecular scissors, as they "cut" other proteins. They could be used by cancer cells to cleave a way thorough tissues and thus spread throughout the body.
As part of his Master's thesis, Simon Härbele has noticed that certain cathepsins exhibit increased activity, especially under anaerobic conditions (hypoxia) such as those often found in tumour tissue. The research group is currently using fluorescence microscopy to observe how cancer cell invasion and migration change in 3D culture models when the enzymes are activated under hypoxic conditions.
"Should our hypothesis be confirmed and certain members of the cathepsin family really play a key role in tumour cell invasion and metastasis, they could be a new therapeutic target or even be used for diagnostics," explains Steffi Lehmann. The project is still in its infancy with in vitro trials. As a next step, further in vivo experiments are planned, which are to be conducted in cooperation with the group led by Prof. Daniel Razansky, Head of the Preclinical Imaging Center of the University of Zurich and ETH Zurich.
Small-molecule active ingredients for the treatment of leukaemia
The "Organic and Medicinal Chemistry" research group, which is headed by Prof. Rainer Riedl, is working together with researchers from the Inselspital in Bern to identify new active ingredients for the treatment of leukaemia. "As part of the Innosuisse-financed project, we are designing and synthesising small-molecule active ingredients that are to be developed into a drug for the treatment of leukaemia," says Rainer Riedl.
The molecules are effective against leukaemia stem cells, which often resist conventional chemotherapy, causing patients to relapse. The active ingredients developed within the project attack the leukaemia stem cells directly by blocking a specific signal pathway in the cells. This represents a promising approach, as the leukaemia is tackled at its source and healthy haematopoietic stem cells are preserved. The project partners from the Inselspital are Director and Chief Physician Prof. Adrian Ochsenbein and Prof. Carsten Riether from the Department of Medical Oncology. They have identified the relevant signal pathway and are performing pre-clinical biological experiments using the active ingredients synthesised at the ZHAW.
"It is a joy to work together with our colleagues from the Inselspital as part of this interdisciplinary active ingredient research project," says Rainer Riedl. "We complement each other perfectly and hope that we can create benefits for patients with our project." In this project, the research team has already been able to establish a series of new small-molecule active ingredients that are effective against leukaemia stem cells. In a next step, it would like to develop these further into candidates for clinical active ingredients.